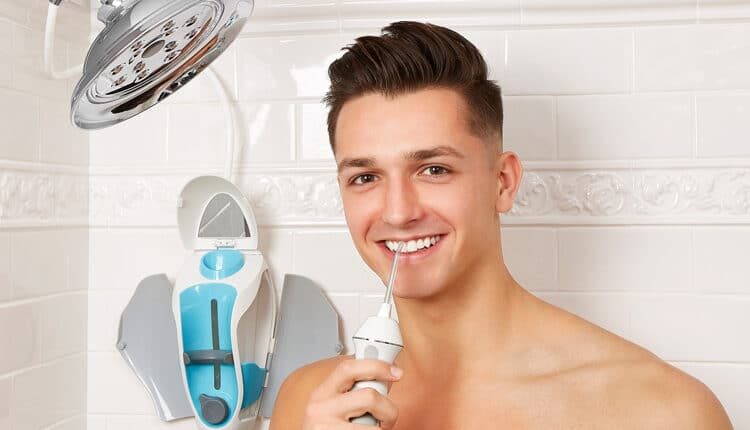 ToothShower Provides Shower-Powered Water Flossing and Brushing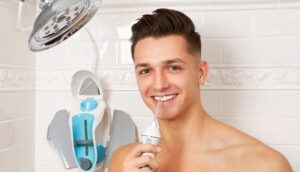 ToothShower (610-506-5941; toothshower.com) is an innovative oral home-care appliance that provides water flossing, toothbrushing and gum massaging while in the shower. The design goal was to provide a means for your patients to be more compliant with flossing and have an easy and enjoyable way to clean between their teeth where periodontal disease starts.
The unit comes with three accessories: a standard water flossing tip, dual-head irrigating toothbrush, and a seven-stream gum massager. The irrigating dual-head toothbrush flushes while brushing the cheek and tongue side of the teeth simultaneously. The seven-stream gum massager makes water flossing fast and easy along the gumline and around orthodontic braces. Specifically designed to fit between braces and the gumline, this novel, patented device cleans seven embrasures at one time.
ToothShower easily connects to the shower water for an endless supply of water at your patient's choice of temperature. There is no water reservoir to refill or battery to recharge, and the device does not require countertop space or an electrical outlet — and, best of all, there's no mess to clean up at the sink. There are a total of seven irrigating accessories to address your patients' individual needs. This appliance eliminates all the complaints of traditional water flossers and enhances compliance with self-care.