Teledentistry to Improve Access to Care
Advances in technology, demand for decreased consumer costs, and lack of access to care for underserved populations have changed the way dental care is delivered.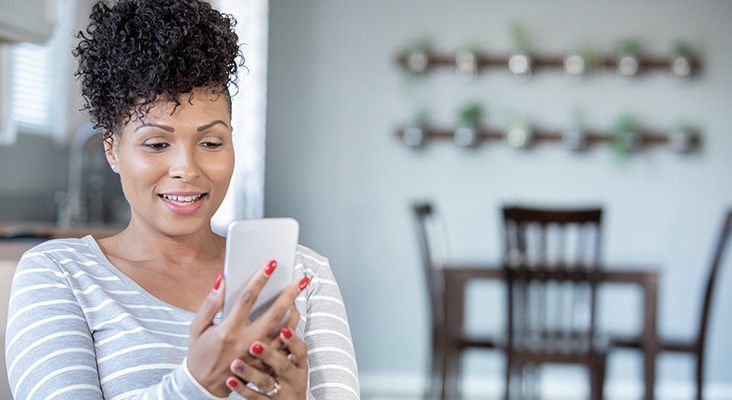 Advances in technology, demand for decreased consumer costs, and lack of access to care for underserved populations have changed the way dental care is delivered. Teledentistry is a system that seeks to improve oral health by permitting two-way, interactive communication between the patient and the practitioner at a distant site. Teledentistry uses interactive audio, video, or other electronic media to screen, diagnosis, consult, refer, treatment plan, and treat.
Photo Credit: Courtney Hale / E+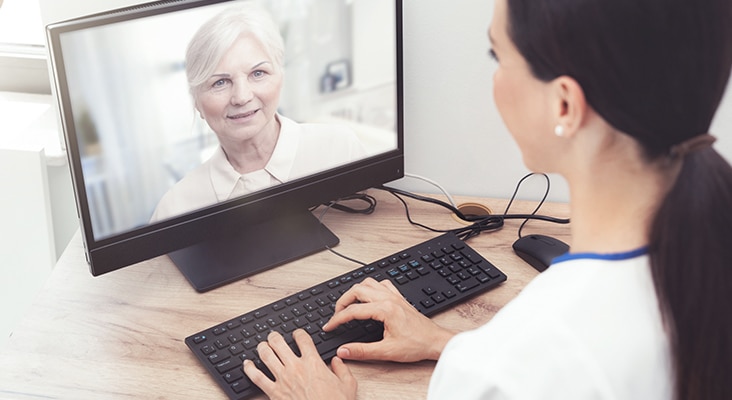 Evidence Base
Several systematic reviews demonstrate the effectiveness of teledentistry for different modalities such as endodontics, orthodontics, pediatrics, periodontics, urgent care, oral surgery diagnosis, decay detection, and preventive dentistry. The use of teledentistry in practice can be divided into four categories: synchronous (live video for practitioner viewing in real time); asynchronous (captured into the cloud for practitioner viewing at a later time); remote patient monitoring (practitioner review in a separate location than the patient); and mobile health (information shared to practitioners using cell phones, tablets, and personal digital assistants using software applications).
Photo Credit: simpson33 / iStock / Getty Images Plus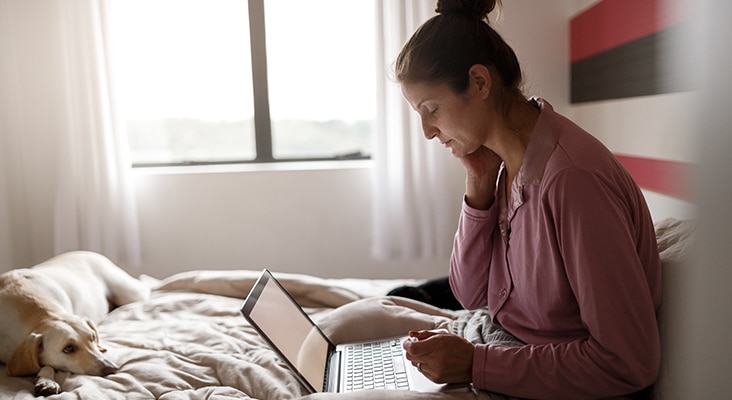 Communication Is Key
Teledentistry practice utilizes off-site collaborating dentists to diagnose and plan/coordinate treatment using electronic and communication technologies. The technology encourages interactive consultations among professionals, facilitates interaction between patients and their practitioners, enables specialty consultations, and allows real-time diagnostic examinations. Dental data collected by an oral health professional is transmitted via a secure network to a dentist at another site. The dentist can evaluate patient data in real time or later and develop a diagnosis and treatment plan. This communication relies on the use of a computer and electronic health records (EHRs) containing radiographs, intraoral photographs, medical/dental histories, and prescriptions for sharing and disseminating information. Teledentistry can be an effective way to improve access to oral health care by removing some of the barriers to receiving care in a traditional dental office, allowing dentists and dental hygienists working in rural sites to connect with a dental home in private dental offices or public health settings.
Photo Credit: Capuski / E+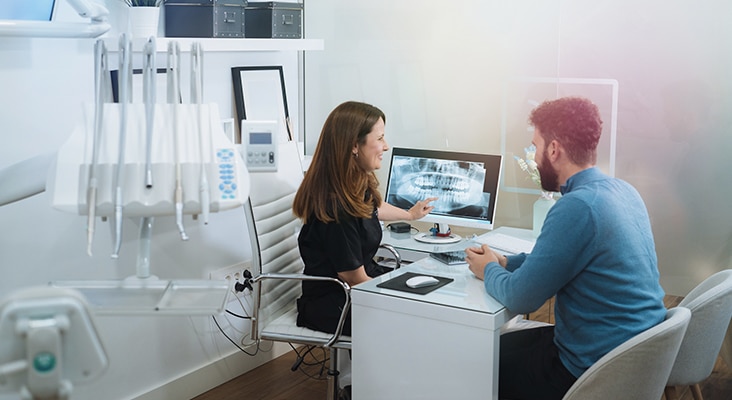 Affiliated Practice Dental Hygienist
Practicing as an affiliated practice dental hygienist (APDH) allows a highly skilled midlevel practitioner to be utilized as an oral health specialist in prevention while working in underserved areas. The typical interaction between an APDH and a patient in a community health facility consists of collecting and interpreting assessment data, such as medical history, radiographs, plaque scores, nutrition and oral care habits; providing preventive treatment; and, most important, educating patients and parents/caregivers on how to improve oral health. In a direct access state, the APDH can provide preventive services, such as dental prophylaxis, fluoride application, and sealants, without specific authorization of the dentist. The data collected are then forwarded to the affiliated dentist to review and diagnose the patient's dental needs. The patient is then referred to participating dentist/specialist partners who will provide the patient's restorative needs at no or low cost.
Photo Credit: MJPS / iStock / Getty Images Plus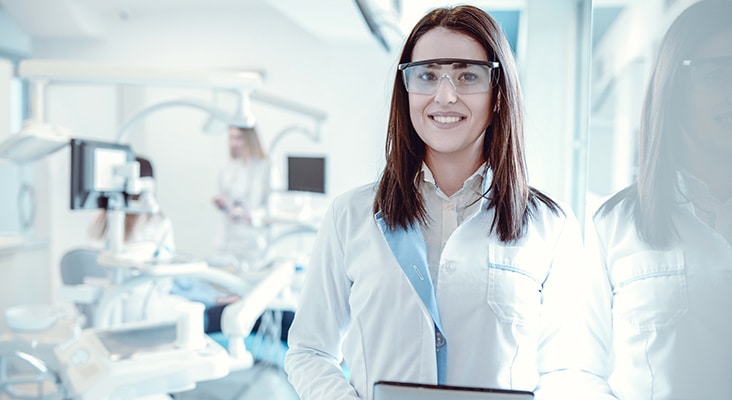 Teledentists
The TeleDentists were founded in July 2018 by American Teledentistry Association-member dentists and health care business leaders to create a national network of licensed dentists who use secure online video consults to connect with patients via smart phones, laptops, or tablets. They diagnose problems, start remediation and, when needed, arrange next business day appointments with a conveniently located dentist. The TeleDentists organization is not a direct-to-consumer service. Instead, services are offered to hospitals, urgent care clinics, senior living centers, corporations, and schools—places where people with urgent dental needs live, work, and go for help when a dental problem emerges.
Photo Credit: AleksandarGeorgiev / E+
This information is from the article "Teledentistry and the Midlevel Practitioner" by Tracye A. Moore RDH, MS, EdD, and Sheba N. Jones, RDH, BSDH, AP. To read the article,
click here
.