Study Shows Early Fluoride Exposure Not Harmful to Child Development
New research into the early effects of fluoride on the human body sheds light on an issue that continues to generate controversy.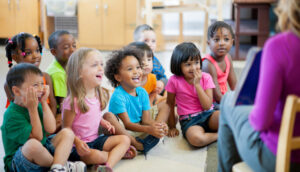 A recent study conducted by researchers at the School of Dentistry, Faculty of Health and Behavioural Sciences at the University of Queensland, Herston, Queensland, Australia, determined that exposure to fluoridated water during the first 5 years of life has no effect on the emotional and behavioral development or executive functioning of children.1
The study, a longitudinal follow-up to data gathered from Australia's National Child Oral Health Study 2012–14, investigated how early exposures to water fluoridation affect now school-age children. Kids who were between the ages of 5 and 10 when the baseline data was gathered were contacted again after 7 or 8 years, prior to their 18th birthdays.
COMPARING EXPOSURE
The researchers estimated the percentage of lifetime exposures to fluoridated water from birth to age 5 using residential history and the corresponding fluoride levels in public drinking water. Emotional and behavioral development were assessed in 2,682 children using the Strength and Difficulties Questionnaire (SDQ), and executive functioning was measured via the Behavior Rating Inventory of Executive Function (BRIEF).
Using various analytic models, the researchers compared the SDQ and BRIEF scores of the kids with exposure rates ranging from 100% to 0%. While they did find a correlation between lower scores and socioeconomic factors, such as low household income, as well as the presence of a neurodevelopmental diagnosis, multivariable regression models did not find an association between the scores and water fluoridation.
NO DIFFERENCE DETECTED
Overall, the researchers concluded that exposure to fluoridated water during the first 5 years of life was not associated with altered measures of child emotional and behavioral development, and executive functioning. In short, no difference was observed between those who had early exposure and those who didn't.
"Water fluoridation is unquestionably effective in preventing dental caries, and this study is an important addition to the body of literature documenting the safety of water fluoridation," says International Association for Dental Research (IADR) President Brian O'Connell, BDS, PhD. "The IADR recently reaffirmed its support for water fluoridation as this public health measure has a high benefit/cost ratio and benefits deprived communities the most, thus reducing health inequalities."2
LINGERING CONCERNS
The addition of fluoride to municipal water sources has remained a lightning rod for conspiracy theories for more than 75 years. And concerns about the mineral's toxicity persist, even though the fluoride track record of staving off the ravages of caries has been relatively stellar.
For many, however, fluoride's addition to public drinking water in numerous communities has been seen as a scientific breakthrough for dentistry in preventive medicine. In addition, the twice-a-day application of fluoride to teeth in the form of fluoride toothpastes and rinses, and professionally applied varnishes are now considered the gold standard of care.
Countless studies point to the benefits of added fluoride, crediting it with precipitous drops in childhood caries. This latest study is one more confirming that water fluoridation is neither a health threat nor part of a government conspiracy.
REFERENCES
Do LG, Spencer AJ, Sawyer A, et al. Ha. Early childhood exposures to fluorides and child behavioral development and executive function: a population-based longitudinal study. J Dent Res. 2022 Oct 9;220345221119431.
International Association for Dental Research. Study Finds No Adverse Effects of Early Fluoride Exposure on Childhood Development.