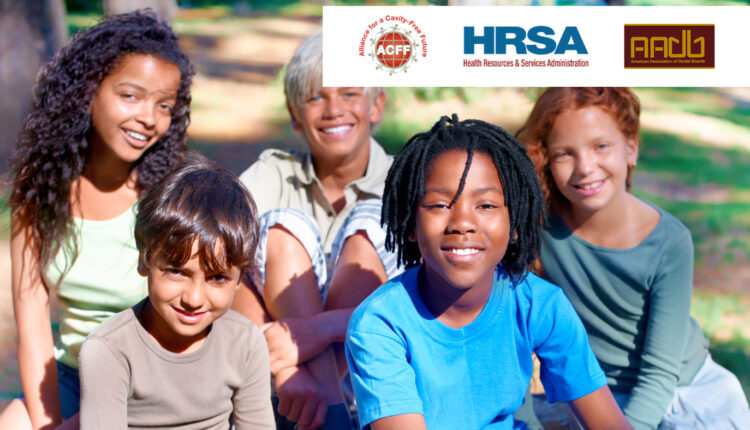 HEALTHY PEOPLE 2030 ORAL HEALTH OBJECTIVE PROMOTION WEBINAR SERIES: REDUCING THE PROPORTION OF CHILDREN AND ADOLESCENTS WITH UNTREATED TOOTH DECAY

This is the fourth in a series of webinars designed to promote the 11 Healthy People 2030 oral health objectives. 13.4 percent of U.S. children and adolescents 3 to 19 years of age have untreated dental caries, and the Healthy People 2030 target is to reduce this proportion to 10.2 percent. This webinar, hosted by the Colgate Oral Health Network in partnership with the Alliance for a Cavity Free Future (ACFF) and the American Association of Dental Boards (AADB), and moderated by the Health Resources and Services Administration (HRSA), will focus on evidence-based solutions to reducing untreated dental caries, especially in vulnerable and underserved populations.
Explain Healthy People 2030 Oral Health Objective OH-2
Describe disparities in access to dental care and untreated tooth decay by race/ethnicity, income, and geography in children and adolescents
Implement at least one evidence-based activity in your community to address Oral Health Objective OH-02
Language
English
Release date
Wednesday 7th December, 2022, 08:00 PM
Expiration date
Sunday 7th December, 2025, 08:00 PM
AGD PACE subject code(s)
149, 430
Categories
Caries Management, Oral Health and Overall Health, Patient Management, Pediatric Dentistry, Preventive Dentistry/Oral Hygiene, Public Health
"Healthy People 2030 Oral Health Objective Promotion Webinar Series: Reducing the proportion of children and adolescents with untreated tooth decay" is co-sponsored by Tribune Group GmbH. Tribune Group GmbH is a recognized ADA CERP and AGD PACE provider. At the end of the webinar, after passing the C.E. Quiz, you will be able to download your ADA CERP and AGD PACE C.E. Certificates.
Click here to register