Orascoptic Introduces Phantom Sports Frame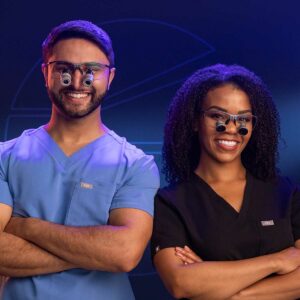 Orascoptic has added a new sports frame to its collection. Perfect for the clinician prioritizing comfort, Phantom is a lightweight frame option that doesn't compromise performance.
Constructed using titanium, Phantom is the lightest sports frame available with built-in prescription on the market. Phantom is 15% lighter than the leading competitor, with prescription. Designed to support loupes and prioritize comfort, this is a frame that allows for a loupe as custom as its user.
Phantom offers all the features clinicians love – such as bendable temple tips, an adjustable nose pad, cable control channel, and flex hinges – without added weight.
Orascoptic's vision is to drive the best patient outcomes by providing Superior Visualization for every healthcare procedure. The inspiration behind Phantom and all Orascoptic products is to challenge the status quo – to elevate dental and medical procedures. Available in five stunning colors, Phantom is an excellent choice for blending comfort and style.
Learn more about Phantom at www.orascoptic.com/Phantom
---
About Orascoptic
Orascoptic has been designing and manufacturing award-winning surgical loupes and light systems in Wisconsin, USA for over 40 years. Our products assist clinicians around the globe in delivering better procedural outcomes through superior visualization. As long as dental and medical professionals rely on enhanced vision to deliver the best patient care, Orascoptic will be on the forefront in developing magnification and illumination technology.