Knock Tobacco Out of the Park
Knock Tobacco Out of the Park California Dental Hygienists' Association has taken action and so can YOU. March 23, 2015 – Please take a moment to review Tobacco Free Baseball. Join CDHA and Major League Baseball by asking your state
Knock Tobacco Out of the Park!
California Dental Hygienists' Association has taken action and so can YOU.
March 23, 2015 – Please take a moment to review Tobacco-Free Baseball. Join CDHA and Major League Baseball by asking your state legislator to support a bill to prohibit tobacco products in California baseball venues.
It's Time to Take Tobacco Out of Baseball.

535,000
NUMBER OF KIDS AGE 12-17 WHO TRY SMOKELESS TOBACCO FOR THE FIRST TIME EACH YEAR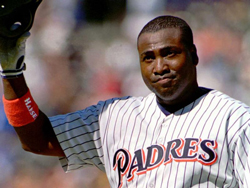 In 2014, Hall of Famer Tony Gwynn died at age 54 from salivary gland cancer. Shortly after, pitching great Curt Schilling went public about his treatment for oral cancer. Both players attributed their health battles to their longtime use of smokeless tobacco.
# # #