The Invisible Danger in Aerosol Production
Many respiratory infections have been linked to the microbial inhabitants of the oral cavity. Dental procedures that use low- and high-speed handpieces, laser or electrosurgery units, ultrasonic scalers, air polishers, prophy angles, hand instrumentation, and air/water syringes can create bioaerosols and spatter. Ultrasonic scalers and high-speed handpieces produce more airborne contamination than any other instrument in dentistry. Inhalation of airborne particles and aerosols produced during dental procedures may cause adverse respiratory health effects and bidirectional disease transmission. While there are recommended mechanisms that minimize the risk of transmission, many may not be routinely practiced. Oral health professionals need to be aware of the invisible dangers in the operatory and reduce the risk of disease transmission before, during, and after patient care.
The oral cavity is inhabited by more than how many bacterial species?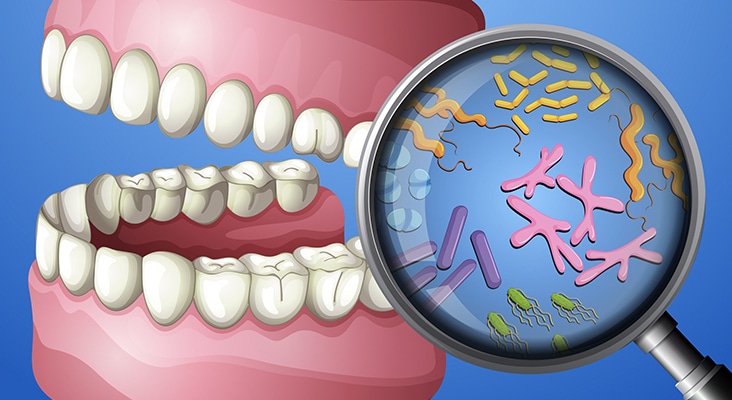 colematt / iStock / Getty Images Plus
Potential routes of infection in dental settings are direct and indirect contact, inhalation, and injections/punctures.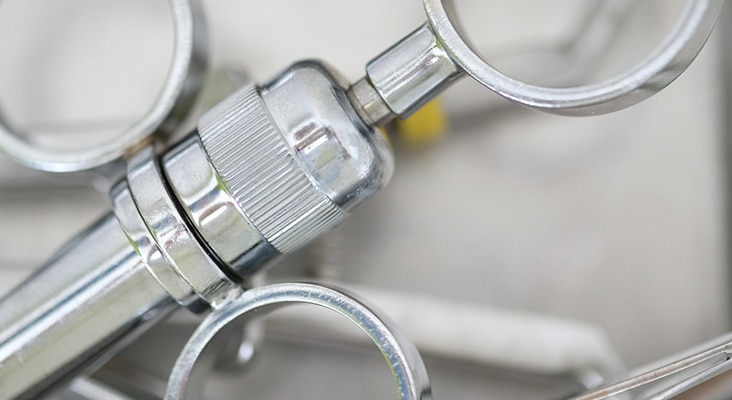 Banannaanna / iStock / Getty Images Plus
Inhalation of bioaerosols is considered a low risk for disease transmission.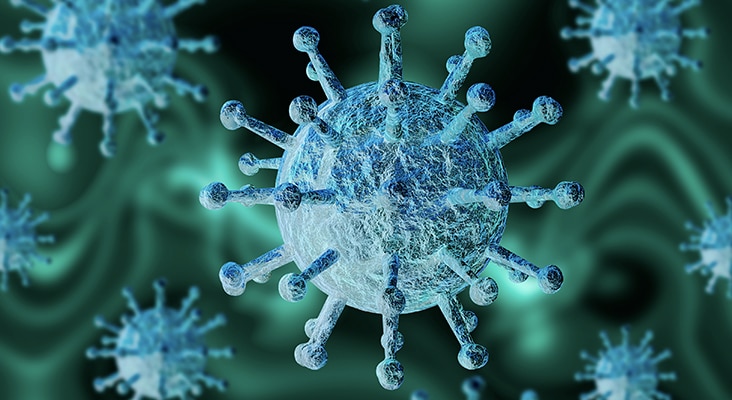 Gilnature / iStock / Getty Images Plus
Minimizing dissemination of aerosols can be accomplished through the use of high velocity air evacuation and preprocedural antimicrobial mouthrinses, flushing waterlines at the beginning of the work day and between each patient, wearing (PPE) protective equipment, and employing air purifications systems.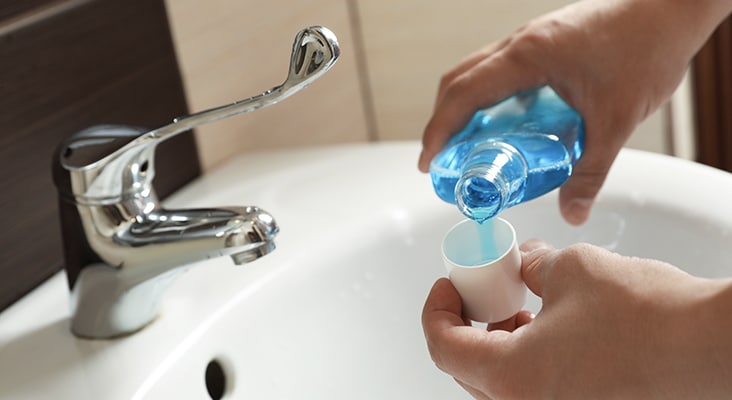 belchonock / iStock / Getty Images Plus
The high-volume evacuator has a large diameter (> 8 mm), which allows for removal of high volumes of air in a short time and reduces the amount of bioaerosols by as much as 90%.
Motortion / iStock / Getty Images Plus
Although the United States Centers for Disease Control and Prevention (CDC) does not have specific recommendations for using preprocedural antimicrobial mouthrinses to reduce aerosol exposure, studies show that their use for how many seconds significantly reduces the level of oral microorganisms in the aerosols generated during routine dental procedures?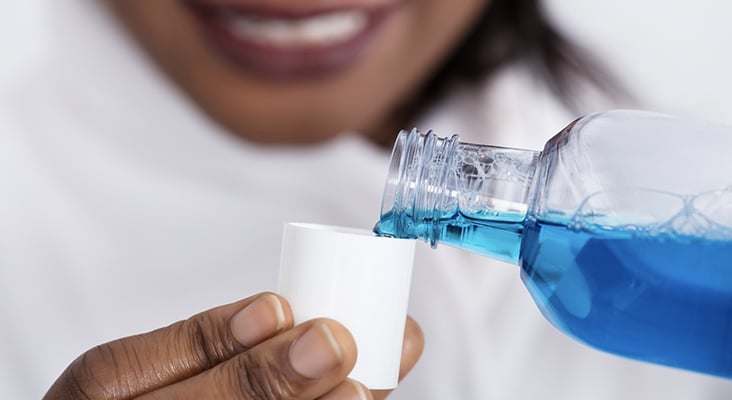 AndreyPopov / iStock / Getty Images Plus
To ensure the delivery of quality water, manufacturer instructions for use should be followed for the dental unit and any waterline treatment products.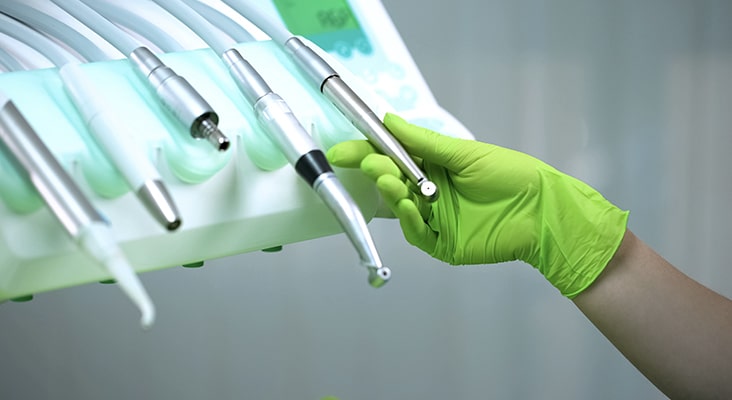 Motortion / iStock / Getty Images Plus
How long does the CDC recommend water and air be discharged for a minimum of how many seconds after each patient?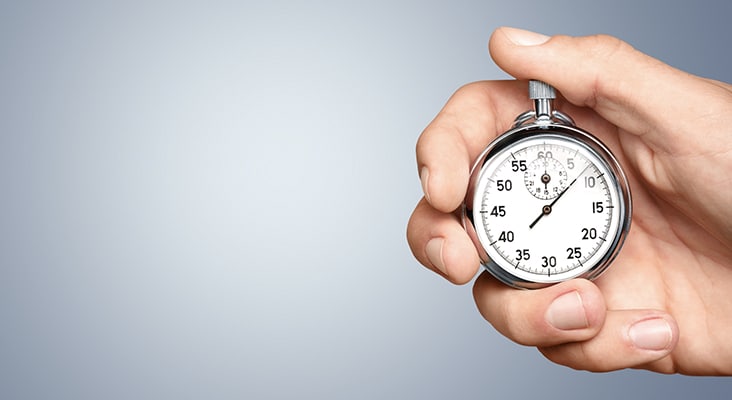 artisteer / iStock / Getty Images Plus
Primary PPE includes donning proper fitting gloves and surgical masks, protective eyewear with solid side shields or face shield, and protective clothing/disposable gowns.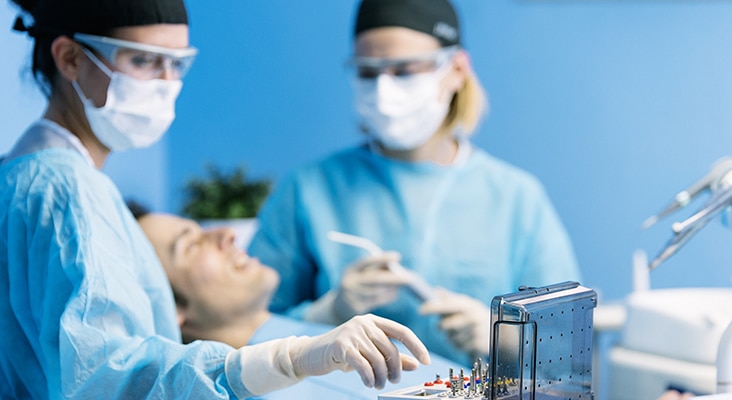 santypan / iStock / Getty Images Plus
The Invisible Danger in Aerosol Production
Not bad, but there's room to grow when it comes to understanding the dangers inherent to aerosol production. Consider reading more about this important facet of dental hygiene care. Good luck!
Well done! Continue to study the inherent dangers in aerosol production. You've got this!
Congrats! You understand the importance of managing aerosol production. Get out there and put your know-how to good use!
This information is from the article "Dental Aerosols: The Infection Connection" by Kristin Baumann, RDH, BS, MPH; Michelle Boyce, RDH, BSDH, DHSc; and Donna Catapano-Martinez, CDA, RDH, DHSc. To read the article,
click here
.