Help Us Raise Awareness this March for National Developmental Disabilities Awareness Month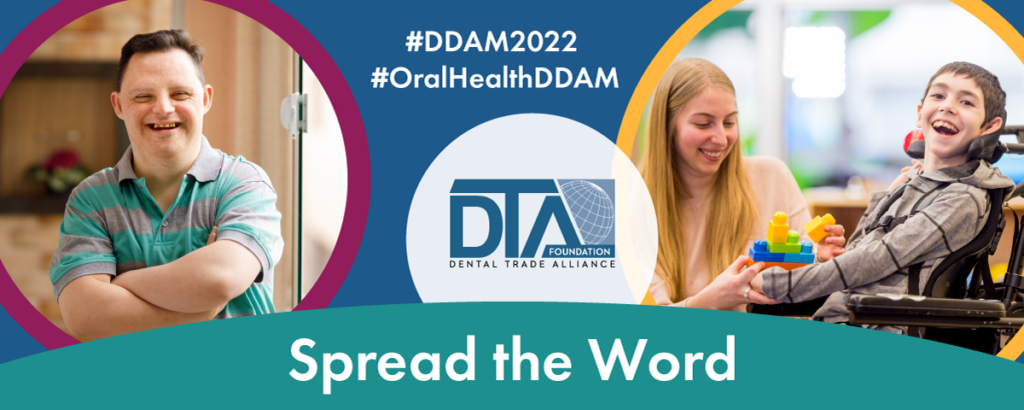 The DTA Foundation has created a Developmental Disabilities Awareness Month social media campaign encouraging people to raise awareness about the unmet oral health care need for the disabled community. To help spread the word, we're asking our partners, members and clinicians to help raise awareness for the millions of people with disabilities that do not have adequate access to oral health care, and therefore overall health care.
And we're making it easy: download these social media posts and graphics and use them however they fit best in your own March social media calendar. Please be sure to share this email or the materials with your own contacts to help the message reach an even larger audience.
This March, we want to use National Disabilities Awareness Month to raise awareness for those with all different types of disabilities! #DDAM2022 #OralHealthDDAM #IDDdentistry.