Ensuring Safe Dental Practices: The Key Role of Dental Unit Waterline Management
Sterisil, a subsidiary of Solmetex, offers valuable solutions for effective DUWL management, as Decisions in Dentistry speaks with Amy Gagne, RDHEF, about the significance of consistent protocols and the role of silver technology in ensuring dental safety.
In the dental setting, the proper management of dental unit waterlines (DUWLs) ensures a safe and hygienic environment for both dental professionals and patients. DUWLs are particularly vulnerable to the growth of bacteria and biofilm, and they are prone to biofilm formation and colonization, potentially compromising the safety of dental procedures.
To address this issue, implementing a well-thought-out protocol is essential to ensure that DUWL management is consistently upheld. To aid dentists and dental hygienists in guaranteeing the safety of their DUWLs, Sterisil's product offerings present valuable solutions. Sterisil is a subsidiary of Solmetex.
Offering a straightforward maintenance process, Sterisil's product provides continuous treatment for DUWLs, ensuring a safe environment year-round. Decisions in Dentistry spoke with Amy Gagne, RDHEF, Solmetex's vice president of clinical affairs and education, about ensuring effective DUWL management.
Why is the effective and consistent management of DUWLS so critical in the dental setting?
There is heightened awareness around DUWLs due to recent outbreaks in dental settings, new guidelines from the United States Centers for Disease Control and Prevention, and the Organization for Safety, Asepsis and Prevention's white paper on DUWLs.
DUWLs are highly susceptible to bacteria and biofilm growth, as they are dark, narrow, and small in diameter, as well as the intermittent flowing of liquid. These circumstances present the perfect breeding ground for biofilm and colonization.
What type of protocol would you suggest to ensure that DUWL management never falls through the cracks?
Consistency is key. Clinicians should always refer to the manufacturer's instructions for use (IFU) for equipment and products used in DUWL management. At meetings I recently attended, educators recommended that office staff be properly trained on the protocol and products used in DUWL management and keep a log of all DUWL management practices.
One staff member should be in charge of the DUWL maintenance protocol, and a back-up staff member also needs to be appointed. Standard operating procedures are important to successful continuous DUWL maintenance.
What role does silver play in DUWL safety?
Silver has been used for many years — dating all the way back to the ancient Greeks — as an antimicrobial agent. Silver gels and creams are routinely used today in hospital settings for wound care. It is highly antimicrobial, eliminating most strains of bacteria all while using very low dosages.
How can Sterisil's product offerings help dentists and dental hygienists guarantee the safety of their DUWLs?
Sterisil has the only dental straw on the market that uses silver technology. Additionally, it is the only straw registered by the EPA for treatment to 10 CFU/mL or less with no odor, taste, or smell. Simple to maintain, the dental straw provides continuous treatment for DUWLs and is guaranteed for 365 days per year. Sterisil has the only Smart Compliance Kit to make it simple with test, shock, and maintenance products, everything needed for dental operatory infection control.
---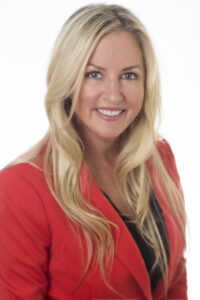 Amy Gagne, RDHEF, is vice president of clinical affairs and education for Solmetex. With more than 25 years of experience in dentistry, Gagne has always recognized the importance of bringing quality, safe, and user-friendly technology to the dental team. She has built hygiene periodontal protocols for practices, increasing their production while implementing the latest technology. Gagne continues to bring the best technology to offices through training and implementation, enabling clinicians to focus solely on patient care. An international presenter, she has also worked in leadership position with Envista (formerly Kerr), Danaher, Henry Schein, and Zest Dental Solutions.
About Sterisil
Sterisil, a subsidiary of Solmetex, provides consistent and high-quality dental water solutions that meet industry standards and customer expectations. Its Environmental Protection Agency (EPA)-registered dental waterline treatment and testing offerings keep dental offices in regulatory water compliance. Solmetex, with more than 25 years of experience, is an industry leader, manufacturing the NXT Hg5® series of amalgam separators, and offers a comprehensive product line to fulfill the EPA's "Dental Rule" requirements.