Decrease Your Risk of Musculoskeletal Injury
Musculoskeletal disorders (MSDs) are a leading cause of workplace injury, decreased production, and early retirement among oral health professionals. Clinicians in dentistry experience MSDs at higher rates in the back, neck, and shoulders than the general population, manifesting as varying levels of pain, decreased mobility and strength, and loss of sensation. The physical symptoms result from the fatigue of muscles, tendons, ligaments, and joints. Compromised ergonomic positioning, repetitive motions, and pinched positioning with the hands or wrists are contributing factors that often occur during patient care. Increased levels of work intensity, prolonged exertions, and the psychosocial impacts of stress can initiate or exacerbate this fatigue. Clinicians with MSDs report negative effects on their psychological health and overall quality of life, experience higher levels of depression or mental distress, and note lower levels of confidence and decreased satisfaction at work.
Which of the following is a contributing factor to MSDs during patient care?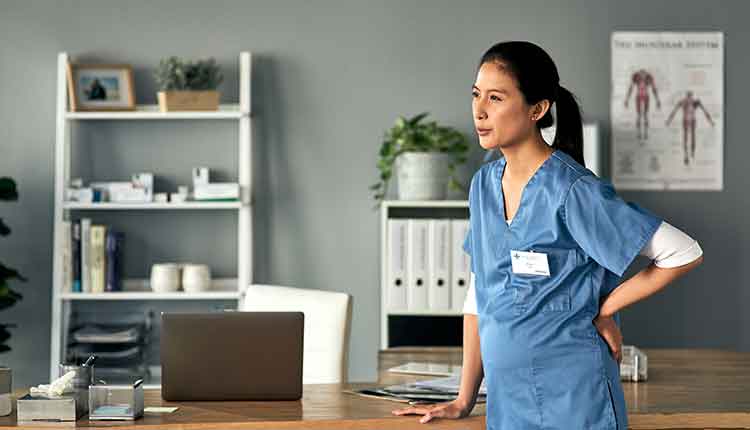 Dean Mitchell / E+
Improving equipment and workplace design for improved visibility and postures can reduce the risk of MSDs.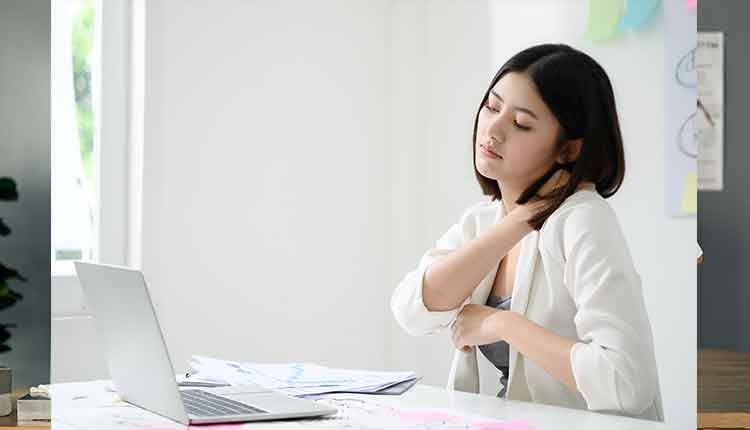 marchmeena29 / iStock / Getty Images Plus
Slumped postures decrease the risk of MSDs through increased spinal loading and flexion of the head and neck.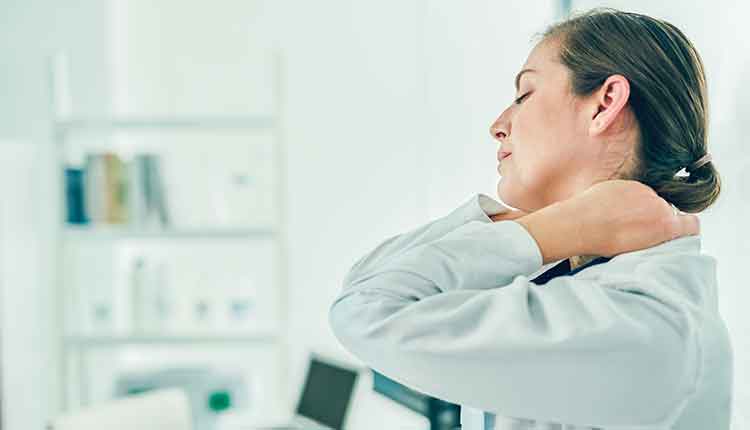 Moyo Studio / E+
The clinician should maintain the ideal working distance of 12" to 16" between his or her eyes and the patient's head, while the clinician's back and neck remain in line with the long axis of the body.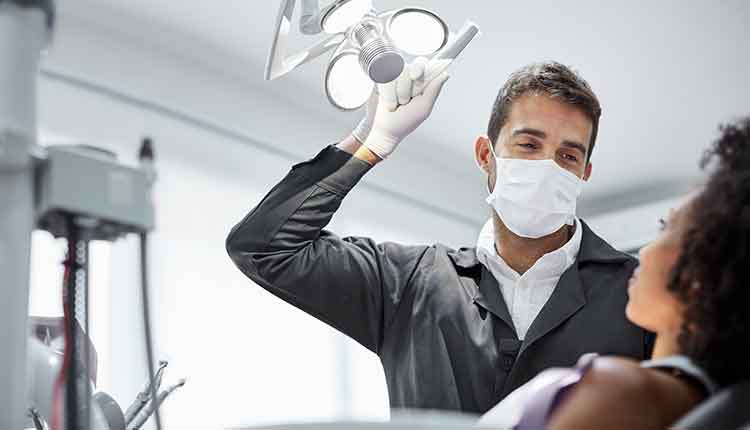 Morsa Images / E+
A decrease in vision can cause compromised postures.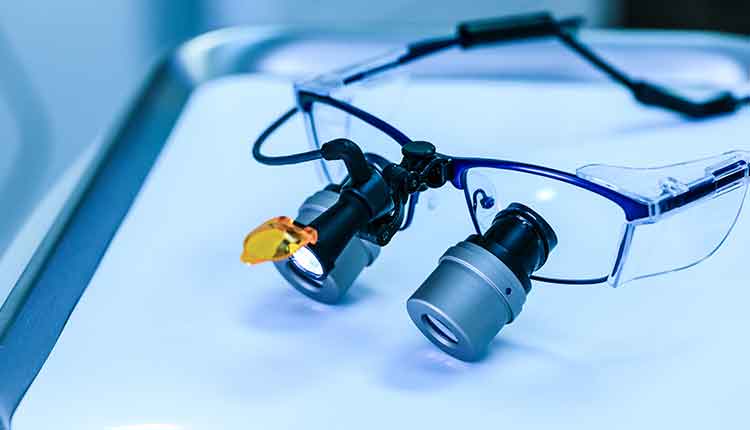 vmargineanu / iStock / Getty Images Plus
Which of the following can cause the individual to squint, further exacerbating eye muscle fatigue?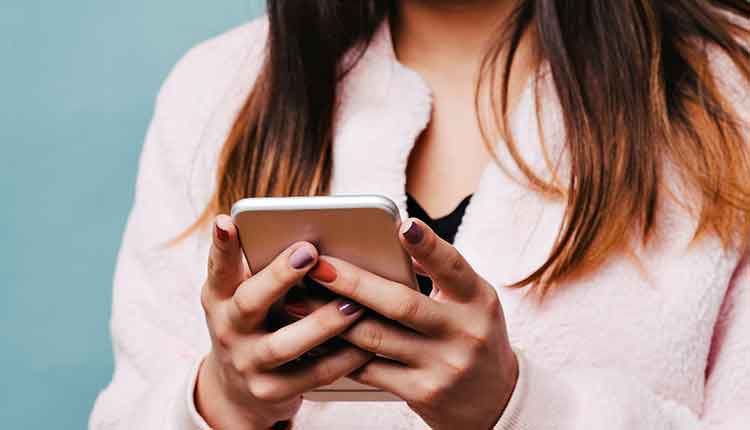 agil73 / iStock / Getty Images Plus
Magnification has been associated with ergonomic and vision improvements that can lead to decreased risk for MSDs.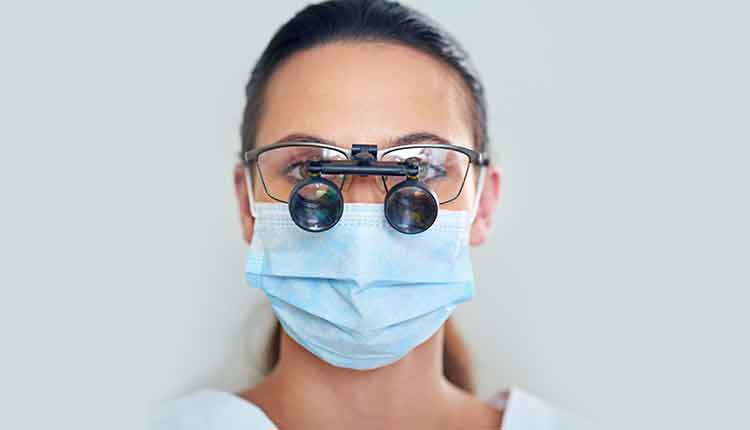 Yuri_Arcurs / E+
Decrease Your Risk of Musculoskeletal Injury
Not bad, but there's room to grow when it comes to understanding decreasing your risk of musculoskeletal injury. Consider reading more about this important facet of dental hygiene care. Good luck!
Well done! Continue to study decreasing your risk of musculoskeletal injury. You've got this!
Congrats! You understand the importance of decreasing your risk of musculoskeletal injury. Get out there and put your know-how to good use!
This information is from the article Support Your Ergonomics and Visual Acuity During Patient Care by Denise Kissell, BSDH, EFDA, MPH and Brian Partido, BSDH, MSDH. To read the article,
click here
.