Barco® Uniforms Announces Digital Transformation with Launch of New E-Commerce Site, BarcoMade.com
Direct-to-Consumer launch marks a milestone in Barco's 92-year legacy and its commitment to innovation and serving others as the company focuses on digital transformation to make premium quality scrubs more accessible for healthcare heroes.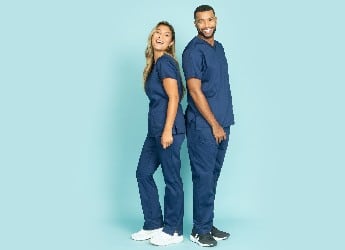 Barco® Uniforms, a recognized leader of design innovation in the premium healthcare apparel industry, announced today a historic milestone in its 92-year history. The company has launched BarcoMade.com, its online retail store that makes it easier than ever for busy healthcare professionals to shop and learn more about their favorite Barco scrubs.
The new e-commerce platform provides greater flexibility for customers by allowing them to purchase directly from the site and also search for nearby retailers. As social media apps like Instagram and digital marketing channels play an increasingly important role in how consumers browse and shop, BarcoMade.com provides a seamless, intuitive user experience. Users can browse through the site's thoughtfully selected brand collections, which include best-selling and globally popular brands like Grey's Anatomy, Barco One, and Skechers Vitality Collection.
For more information, visit BarcoMade.