New User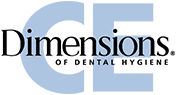 New User
Existing User
Help
Author

Keerthana Satheesh, DDS, MS
0 posts
0 comments
Keerthana Satheesh, DDS, MS, is a full-time faculty member at the University of Missouri, Kansas City School of Dentistry, where she chairs the periodontics department. Board certified by the American Board of Periodontology, Satheesh also works in private practice in Overland Park, Kansas. Her accolades include the American Academy of Periodontology's Educator Award, Distinguished Teacher Award, David Moore Teaching Award, and Elmer F. Pierson Excellence in Teaching Award. Satheesh can be reached at [email protected]
The majority of periodontal patients can retain their dentition with appropriate treatment, effective plaque control, and regular maintenance.
While not every case of recession requires treatment, evaluating etiology and precipitating factors will help clinicians determine the need for a therapeutic solution.
What the research reveals about the etiology, diagnosis, and treatment of this common problem.