Your Marketplace—September 2017
An online marketplace with listings of the best products on the market for dental hygienists and dental hygiene professionals.
WATERLINE TREATMENT SYSTEM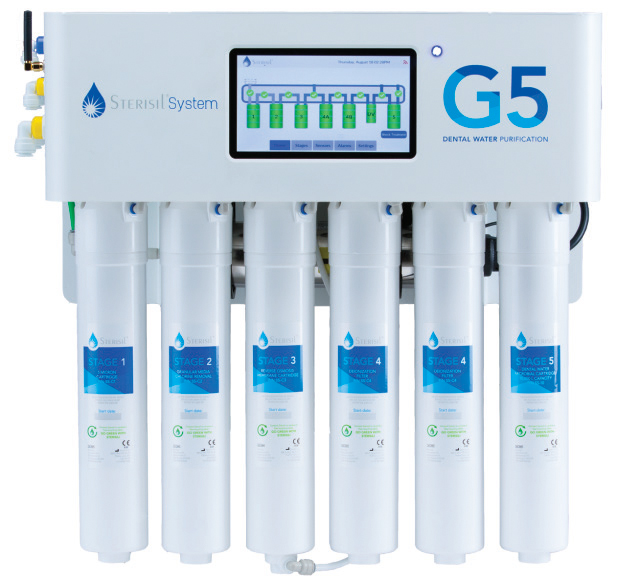 Sterisil, Palmer Lake, Colorado, has released the Sterisil System G5 for dental waterlines. Integrated with smart technology, G5 employs six stages of purification to provide dental practices with purified and treated dental water. Features include a Class A ultraviolet light designed to eliminate 99.99% of bacteria and viruses, touch screen, PC app, and network of sensors. Water-quality data and alarms are described as being aggregated into one location via the PC app for efficient diagnostics and water quality control. 719-622-7200; sterisil.com.
LIGHTWEIGHT LOUPES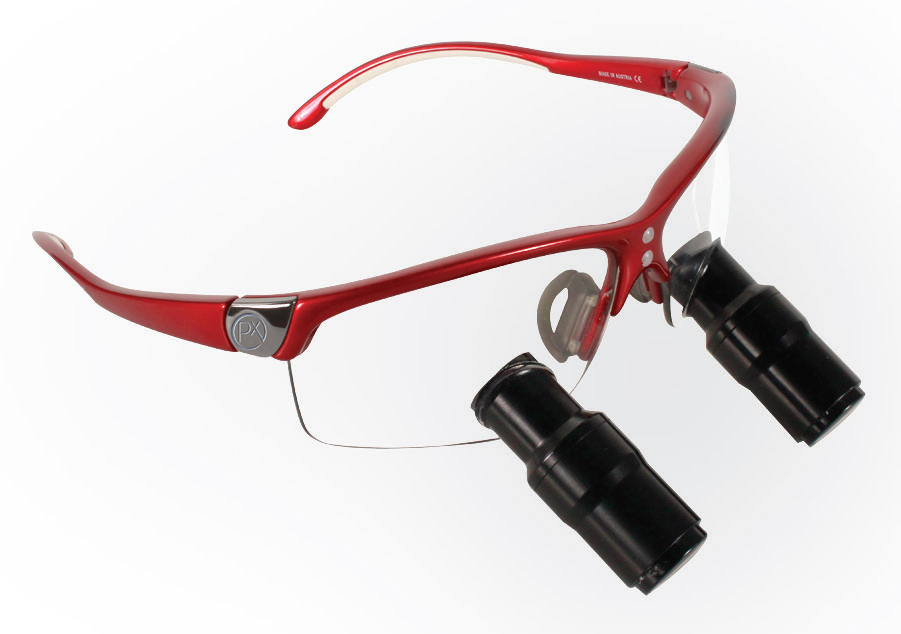 DenMat, Lompoc, California, makes the lightweight PeriOptix Prismatic 4.0x Magnification Loupe, which enables the user to see extreme detail while working in the oral cavity. The loupes promise high magnification to help users see a large image without compromising image clarity or viewing field. New features include steep declination angle for maximum comfort and reduced fatigue, a lightweight loupe weighing only 61 g, and a product that can be custom built to user specifications—eliminating eyestrain and providing ultimate clarity. 800-433-6628; denmat.com.
INSTRUMENT SHARPENING PROGRAM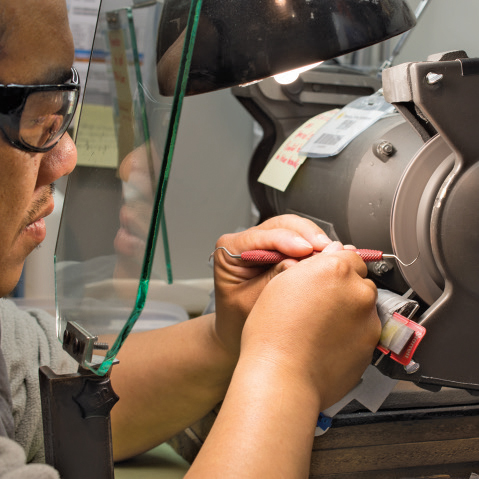 PDT, Missoula, Montana, offers an instrument resharpening program, designed to help oral health professionals maintain the edge of their hand instruments. Hand instruments may be sent to PDT's master craftspeople to restore them to their original sharpness. Instruments are evaluated to ensure they can be safely resharpened, and clinicians are only charged for those that qualify. Instruments from any manufacturer are acceptable, and those that cannot be restored are recycled through PDT's Earthcare™ program. 800-240-9895; pdtdental.com/resharpening/.
VERSATILE CURING LIGHT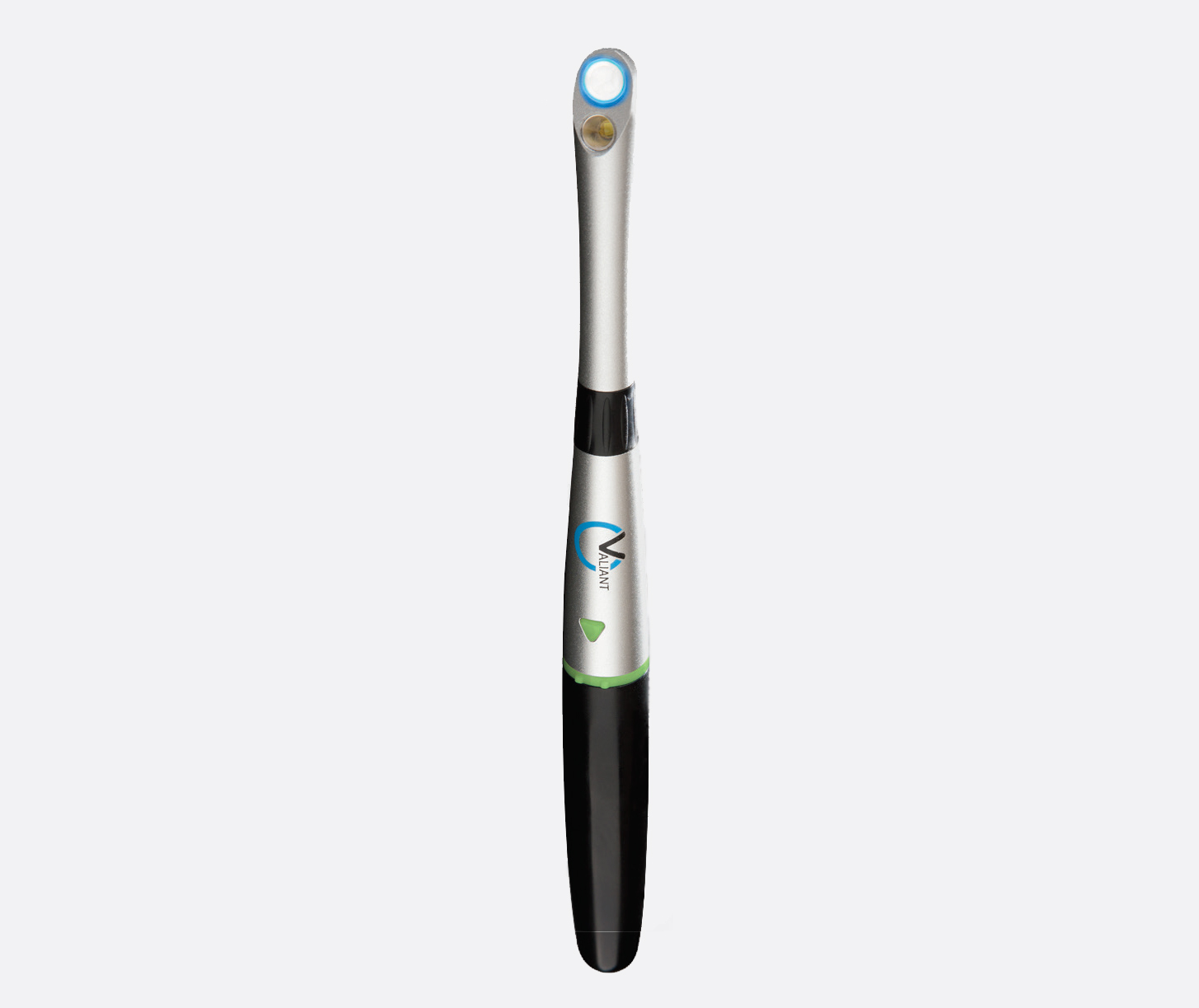 Vista Dental, Racine Wisconsin, offers clinicians the ergonomically designed, lightweight Valiant LED Curing Light. Producing light in the 395 nm to 500 nm wavelength range, this multispectral curing light is capable of polymerizing nearly all light-cured dental materials. The versatile handpiece features an optimized clover-shaped LED arrangement with precision optics to provide clinicians a uniform beam through three curing modes (standard, ramp, boost). Additional features include a transilluminator for detecting fractures, cracks, and residual caries. It also offers one-button operation, making the light easy to use. The Valiant is cordless and includes an inductive charging removable battery. The starter kit comprises the handpiece, two rechargeable batteries, charging base, 100 protective sleeves, and light-attenuating shield. 877-418-4782; vista-dental.com.
STAINLESS STEEL CASSETTE SERIES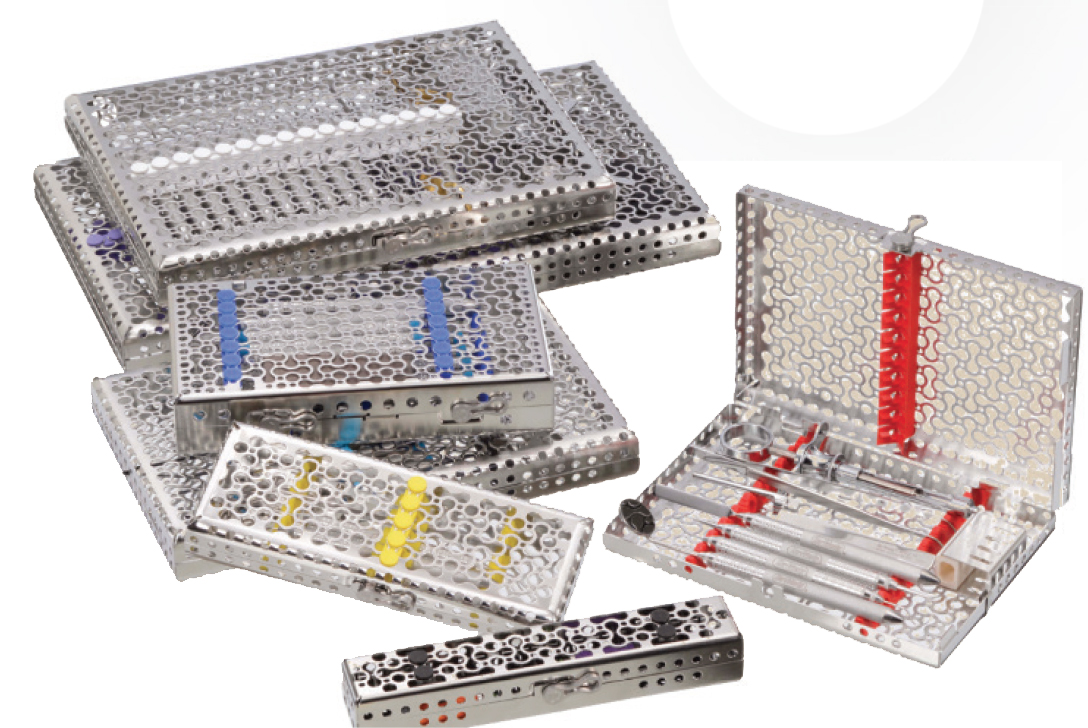 Hu-Friedy, Chicago, has added the IMS Infinity Series Cassettes to its product line. Made of long-lasting, low-maintenance stainless steel, these cassettes feature soft, floored silicone rails to hold instruments in place throughout the processing cycle. Clinicians will appreciate the ergonomic latch with positive latching mechanism that allows onehanded opening. The cassettes boast an innovative hole pattern and rail design to provide an optimal environment for the cleaning and sterilization of instruments. They are available in more than 100 sizes, configurations, and color options. 800-483-7433; hu-friedy.com.
EYEWASH STATION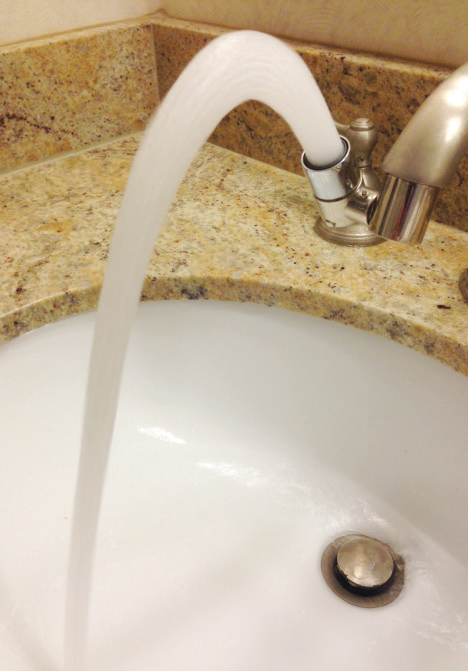 TAUB Products, Jersey City, New Jersey, provides clinicians instant access to a single-aerated water jet during an emergency with the new Low-Profile Emergency Eyewash Station. Its design allows users to rotate the water jet from its standard hand-washing position upward to deliver a soft stream of water to wash the face. Notable features include a single rotating nozzle to wash eyes and face; low-profile modern design that fits most standard faucets; flow rate of 1.2 gallons per minute, which exceeds American National Standards Institute guidelines; and a design that prevents standing water and reduces the chance for mold development. 800-828-2634; taubdental.com.
---
From Dimensions of Dental Hygiene. September 2017;15(9):52.