Spotlight on Clinicians: Give, Collaborate, Disrupt, Repeat!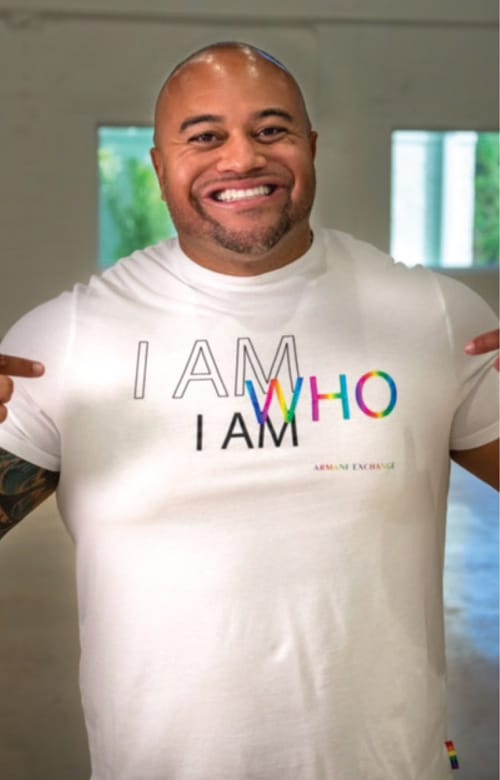 Let me start by saying, we have the best profession in the world. Dental hygiene has given me wings to do whatever my mind can dream up—and am I a dreamer! I graduated from The Ohio State University as a "guygienist" with a desire to make an impact and do something nontraditional. I moved to the beautiful islands of Hawaii where I started in clinical hygiene. Clinical practice led me to start my first of about 20 businesses—a dental placement agency. I was doing it all wrong though. I was so focused on living my best life and growing my business that I didn't realize that the most amazing feeling in the world was giving to my peers. In 2015, I started focusing on giving back to my colleagues through sharing personal experiences, mentorship, motivational talks, and shortcuts that I had learned since my departure from the clinical operatory. Giving back to people and watching their careers evolve became an addiction, and I knew others wanted to share, too. So I created a Facebook group called "Trapped in an OP." It's a way for us to all share our experiences, and it's now about 19,000 strong!
Many people ask which of my business endeavors is my favorite. Without a doubt, it's my events business. I created Smiles at Sea, an extremely fun dental conference on a cruise ship. Since the pandemic hit, the ship has been docked, but will soon reopen. But with no one cruising, it was time to pivot (again)! Coloring outside of the lines is my specialty so I created another event called The Dental Festival. At The Dental Festival, attendees can pay one conference fee and have access to as many as 20 different meetings! I am intentionally disrupting the meeting space and bringing the small- to mid-size events together to collaborate and make one huge event in Nashville and other destination cities twice per year. 
You may be thinking, "What's next?" Dentistry's emcee! I think every speaker should have a "hype man" introduction with walk-on music and energy. I'm that shot of adrenaline the speaker and attendees need. What else? A DJ! I am getting my certification at Scratch Academy to become DJ Smiles—let's bring fun back to dental conferences!
I'll end with some advice for anyone reading this with an itch to do something different: Anything is possible when you put your mind to it. Respect the people who have paved the road, but never be afraid to blaze your own trail. Remember that everyone has a voice, so stop and listen. Always remember to give abundantly!
Do you have a story to share? Dimensions wants to hear about you—the clinicians who perform the daily role of caring for patients and have also found an additional way to use your knowledge and skills outside of the operatory. You may be featured in a future issue. Send your story and photo to Jill Rethman, RDH, BA, at: [email protected].
From Dimensions of Dental Hygiene. September 2021;19(9):10.