Enamelon® Preventive Treatment Gel by Premier® Dental Products Co 
Treatment gel provides key oral health benefits.
Effective, daily self-care is key to fighting dental caries, gingivitis, and dentinal hypersensitivity. Patient compliance with oral hygiene regimens can make—or break—the success of a treatment plan. While fluoride is essential to successful self-care, patient concerns about fluoride safety, confusion about which products to use, and difficult application can interfere with its implementation. To simplify treatment for patients, Premier Dental Products Co introduces Enamelon Preventive Treatment Gel—a safe and effective self-care alternative to 5,000 ppm fluoride toothpastes and remineralizing pastes.
Specialized Formulation
Formulated with stabilized stannous fluoride and amorphous calcium phosphate (ACP) technology, Enamelon Preventive Treatment Gel offers patients an effective at-home treatment plan for caries prevention, gingivitis, and relief from pain associated with dentinal hypersensitivity. This patent-pending, proprietary gel formula contains 970 ppm fluoride that utilizes calcium and phosphate ions to deliver high levels of fluoride uptake. Enamelon is designed to reduce the solubility of enamel, preventing demineralization of the tooth surface when exposed to acid attacks. Enamelon also treats sensitivity by blocking the exposed tubules with a combination of stannous ions along with fluoride, calcium, and phosphate salts—which form a physical barrier that covers open dentinal tubules and prevents external stimuli from causing pain or discomfort. The gel also contains Ultramulsion—a patented saliva-soluble coating that moisturizes and soothes oral soft tissues. Ultramulsion helps to keep the mint flavor in the mouth longer, reducing the "tin flavor" associated with stannous fluoride. The refreshing mint flavor is enhanced with Spilanthes extract—a natural herb that encourages salivary flow and heightens flavor.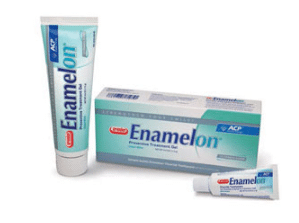 Key Features
Protects against caries and gingivitis
Relieves pain associated with dentinal hypersensitivity
970 ppm stabilized stannous fluoride contains ACP technology to deliver high fluoride uptake
Delivers protection during acid challenges
Contains Ultramulsion, which is designed to soothe and moisturize oral soft tissues
Formulated with Spilanthes extract, a natural herb that promotes saliva production
Inhibits plaque accumulation
Free of sodium lauryl sulfate, gluten, and dyes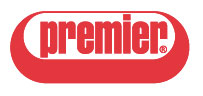 Contact
Premier Dental Products Co
(888) 670-6100
premusa.com
From Dimensions of Dental Hygiene. November 2014;12(11):74.