Dental Hygiene Mourns The Loss of A True Pioneer
Margaret "Peg" Walsh, RDH, MS, MA, EdD—one of dental hygiene's most prolific educators, researchers, and mentors—passed away in January following a lengthy battle with cancer.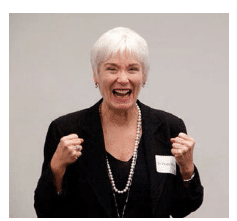 Margaret "Peg" Walsh, RDH, MS, MA, EdD—one of dental hygiene's most prolific educators, researchers, and mentors—passed away in January following a lengthy battle with cancer. Walsh, a professor emerita at the University of California, San Francisco (UCSF), was dedicated to furthering the profession of dental hygiene for the past 40 years. She was a highly renowned leader in the areas of dental hygiene, community-based oral disease prevention, and tobacco cessation, both nationally and abroad.
During her tenure at UCSF, Walsh established the Master of Science in Dental Hygiene Program, remaining its director and a professor in the UCSF School of Dentistry's Department of Preventive and Restorative Dental Sciences until the week before her death. Choosing to live life to the fullest, she continued to mentor future leaders of the dental hygiene program while still devoting her time to fostering smokeless tobacco cessation in youth. Her research and educational materials on the subject are credited with a sharp decline in tobacco use in the United States.
"Dental hygienists throughout the world will remember Peg for her pioneering work in theory development with the late Michele Darby, BSDH, MS. It resulted in co-creation of the Dental Hygiene Human Needs Model (which defines four major paradigm concepts in dental hygiene), and the resultant textbook (Dental Hygiene Theory and Practice) that changed our prototype for teaching and learning in dental hygiene programs across the world," Denise M. Bowen, RDH, MS—professor emerita of dental hygiene at Idaho State University in Pocatello—tells Dimensions of Dental Hygiene. "These contributions, as well as the graduate program in dental hygiene at UCSF, assure the ongoing impact of her seminal work in dental hygiene. Coinciding with her scholarly work in our discipline, Peg made significant contributions to tobacco cessation, amassing a grant record unmatched in our profession," Bowen adds.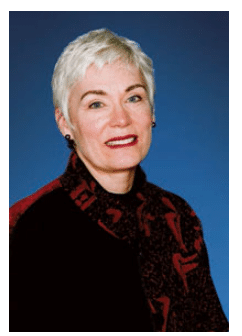 Barbara Heckman, RDH, MS, Walsh's friend and colleague for nearly four decades, says her caring and generous personality touched the lives of everyone around. "Whether a brief exchange filled with pearls of advice or hours spent helping others with research design, manuscript development, chapter editing, guidance (and letters) for academic advancement, program challenges, theory development, doctoral education, and visions for the future of our profession, Peg was always in teaching/mentoring mode," Heckman shares. "However, the ultimate gift was her ability to inspire those who entered her orbit to reach beyond their perceived limits and, in some cases, their wildest dreams."
In 2013, Dimensions honored Walsh's achievements with The Esther Wilkins Lifetime Achievement Award for her longstanding and significant contributions to research and the profession. She was also a Dimensions Editorial Advisory Board member since the journal's inception, as well as a contributor.
Over the course of her career, Walsh authored more than 100 scientific articles and received more than $10 million in grants from the National Institutes of Health (NIH) and the State of California. Her focus on tobacco use and cessation had been an ongoing 20-year project, and she served as principal investigator for five large-scale trials funded by the NIH and California Tobacco-Related Disease Research Program.
"Peg's most recent goals were to encourage doctoral education in dental hygiene and the development and assessment of conceptual models of oral disease prevention and health promotion from the dental hygiene perspective," Bowen says, adding, "She was passionate about encouraging others to develop these models to guide and advance dental hygiene research, education, and practice, and we have all become her disciples in that vision."
Walsh is survived by her son, TJ Langer; daughter-in-law, Rachel Langer; and granddaughter, Gemma Rose Langer. Donations can be made in her honor to the UCSF Foundation, with School of Dentistry Dental Hygiene noted in the memo section, and mailed to: UCSF Foundation, Attn: Lynnette Teti, Box 45339, San Francisco, CA 94145-0339. Letters of condolence may be sent to TJ Langer, c/o Joanna Hill, UCSF, 3333 California St, Suite 495, San Francisco, CA 94143-1361.
---
From Dimensions of Dental Hygiene. March 2016;14(03):14–15.