May 2020 Digital Agenda
Digital Agenda covers all that's happening under Dimensions' social media platforms.
Are You Implementing Additional Protective Measures?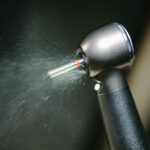 Stephen K. Harrel, DDS, shares his thoughts about the airborne materials produced during dental procedures and what we need to know in order to make reasonable recommendations to safeguard clinicians and patients in this issue's Clinical Insights. As you may be preparing to return to work, what new protective procedures are you or your office implementing to make the provision of dental care safer? Like Dimensions' Facebook page at: facebook.com/​​​dimensionsofdentalhygiene​ and share your thoughts. We may publish your comment in an upcoming edition of our column "Social Commentary"  and one respondent will receive a coupon for a free continuing education course.
---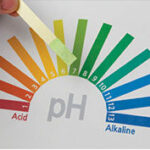 Two Free CE Units on
 

Remineralization

Optimal pH levels help support remineralization and maintain homeostasis in the oral microbiome. Want to learn more and earn two free units of continuing education (CE)? Don't miss the eLookbook on pH and remineralization written by Martha McComas, RDH, MS, and supported through an unrestricted educational grant from Church and Dwight. Visit dimensionsofdentalhygiene.com for more details.
---
Brand Ambassador Discusses Infection Control Protocol
In the latest Ask the Ambassador video, Dimensions of Dental Hygiene Brand Ambassador Ann Cote, RDH, MSHA, discusses infection control protocol in dental healthcare settings. She shares her thoughts on the most onerous infection control protocols and the role of an infection control coordinator. Watch the video on Instagram: https://bit.ly/2VyAwxA, or Facebook: https://bit.ly/356IK3s.
---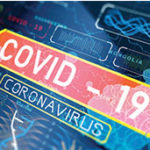 Dimensions Offers COVID-19 Resource
In the midst of this global pandemic, Dimensions of Dental Hygiene is committed to keeping its readers up to date on COVID-19 and best practices for ensuring the health and safety of both patients and practitioners. Accessible through a click on the homepage dimensionsofdentalhygiene.com, the new COVID-19 resource center includes helpful articles, breaking news, relevant quizzes and slideshows, and links to free continuing education articles currently offered on infection control topics. The journal is also deploying a daily update with relevant news specific to dental hygienists. Readers can subscribe by signing up for Dimensions' email enewsletters on the homepage.
From Dimensions of Dental Hygiene. May 2020;18(5):13.