Dimensions' Editor in Chief Elected to IFDH Board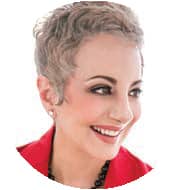 Dimensions of Dental Hygiene's Editor in Chief Jill Rethman, RDH, BA, was elected president elect of the International Federation of Dental Hygienists (IFDH) on August 9 at the House of Delegates meeting in Dublin, Ireland.
The new board also includes President Wanda Fedora, RDH, of Canada, Vice President Fouzieh Eliassy RDH, BA, of Sweden, Treasurer Donna Paton Mullingar of Ireland, and Secretary Sharon Friedman-Yaniv of Israel.
The next symposium will take place July 11 to 14, 2024, in Seoul, Korea.
From Dimensions of Dental Hygiene. September 2022; 20(9)10.