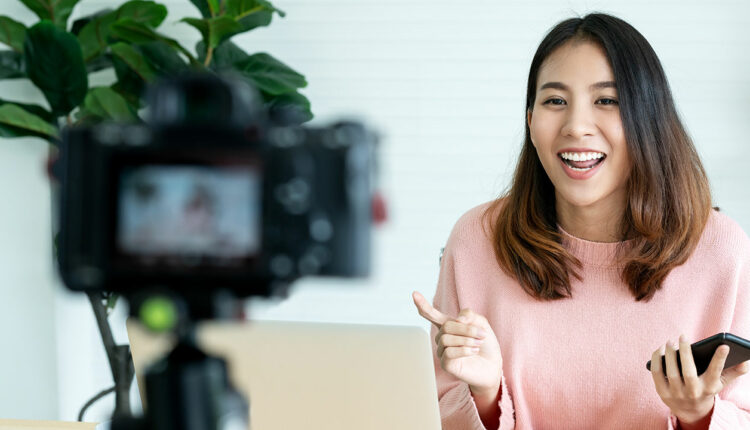 5 Ways to Get More Comfortable On Camera
Here are some tips on how to appear confident—and relaxed—in live and pre-recorded videos.
1. KNOW YOUR AUDIENCE
Prepare some notes or talking points before hitting record on your Smartphone. Bullet points may include what you plan to discuss, why this topic is important, and why your audience should care. Then speak to your viewers in a manner that resonates with them. For instance, you can break down a difficult concept in a way that's easy for your followers to understand and explain how it relates to them and their work.
Via @Animoto
2. DON'T FAKE IT
Be your authentic self on camera. A way to do this is to pretend you're speaking to friends and not a group of strangers. If you need to tape a picture of your BFF to the camera lens, then do it.
Via @Inc.com
3. COLLABORATE
Grab a friend or an expert and make it a two-person video. Having a co-host lets you share the screen and allows you to play to the strengths of both co-hosts, making for a more relaxed video. For instance, you may be skilled in summarizing key concepts whereas your co-host is gifted in making even the most hard-to-grasp concepts easy to understand. Interviews are another option for hosts who favor asking questions rather than answering them.
Via @SingleGrain
4. KEEP IT SHORT
You can find comfort in knowing you only have to be on camera for 60 seconds or less when creating videos for Instagram. Facebook videos can run longer, and there's no time limit on Facebook live if you prefer lengthier recordings.
5. WATCH YOUR VIDEOS
Okay, so this may be the hardest part of recording a video, but watching yourself on the camera will help you a) learn what not to do, and b) pinpoint what you did right. Remember to be kind and not criticize every single thing about yourself.
Via @LevelUpLIving