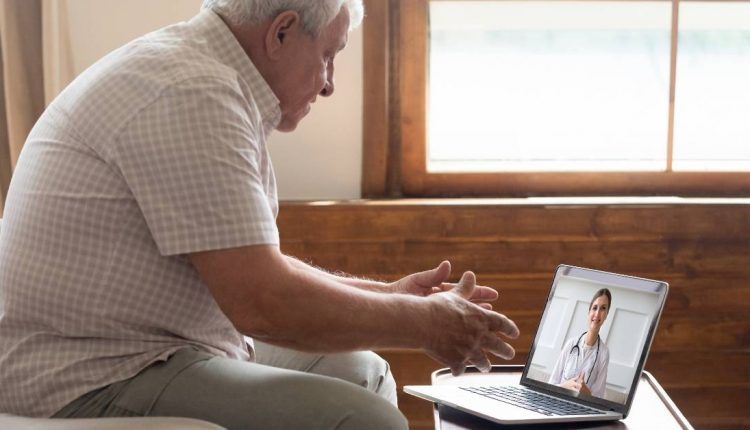 Why Some Older Adults Cannot Utilize Teledentistry
Many dental and other healthcare providers switched to telehealth in response to the COVID-19 pandemic.
Many dental and other healthcare providers switched to telehealth in response to the COVID-19 pandemic. This technology helped increase access to care for many patients—with the exception of one group: older adults. 
A study led by Kenneth Lam, MD, a postdoctoral fellow in the Division of Geriatrics at the University of California, San Francisco, reports more than one-third of adults over the age of 65 experienced difficulties seeing their doctor via telemedicine calls, with the greatest challenges experienced by older, low-income men in remote or rural areas, especially older adults with disabilities or poor oral health. These findings have practical and policy implications, the authors explain. 
"If you were a health system trying to build telemedicine, you can now see that you will start missing patients if you build a fully virtual system, but you can also get a sense of what barriers you need to design around when you are creating your platform," Lam explains.  
Published in JAMA Internal Medicine, the study "Assessing Telemedicine Unreadiness Among Older Adults in the United States During the COVID-19 Pandemic," found how the switch from in-person care to virtual care created a disparity in access for older adults.
Lam and colleagues analyzed data of 4,525 patients from the 2018 National Health and Aging Trends Study of Medicare beneficiaries aged 65 or older. Overall, for 2018 the team estimated 38% of all older Americans (13 million) were not ready for video visits, and 72% of those aged 85 or older were not prepared for video visits, primarily due to being inexperienced with technology, followed by physical disability.  According to the study, 32% (10.8 million) of older adults were unready for telehealth video calls even with third-party support, and 20% could not have a telephone visit due to dementia or difficulty hearing or communicating.
Barriers to care via telemedicine include inexperience with technology, social isolation, and disabilities. In this study,  inexperience with technology was a lack of internet-enabled devices or no online activity, emailing, or texting in a month. Although 60% of older adults are able to go online, researchers examined what patients need to know to successfully use telemedicine (for instance, being able to locate a smartphone's camera or mute and unmute buttons, or know how to get online). 
These barriers indicate more work needs to be done to design telehealth services to accommodate patients who face difficulties to care via this technology. Lam adds,  "It has to be accessible. If we don't design the system to accommodate older people now, that same system is going to push us to the margins when we get old ourselves."
Until telehealth is designed to accommodate older adults, clinicians need to know how to screen people for their experience with technology, provide support or redirect them to resources on how to get internet devices set up, and how to troubleshoot problems as they arise during a visit, and familiarity with existing accommodations for patients with disabilities, such as platforms that have remote closed captioning. 
"Telemedicine should continue, on the basis that older adults are not one group, but, rather, a  mix of people with different challenges. If you have mobility impairments only, telemedicine  is fantastic," says Lam. "But for people with multiple impairments—such as vision and hearing problems or  dementia—face-to-face appointments need to be kept available."