Taub Products Announces Unique Verification System for Kidz Seal™ America Sealants
Taub Products Announces Unique Verification System for Kidz Seal™ America Sealants Jersey City, NJ February 2, 2017 TAUB Products, a long time manufacturer of dental consumable products, announced a unique verification system for Kidz Seal™ America sealants. This system will
Taub Products Announces Unique Verification System for Kidz Seal™ America Sealants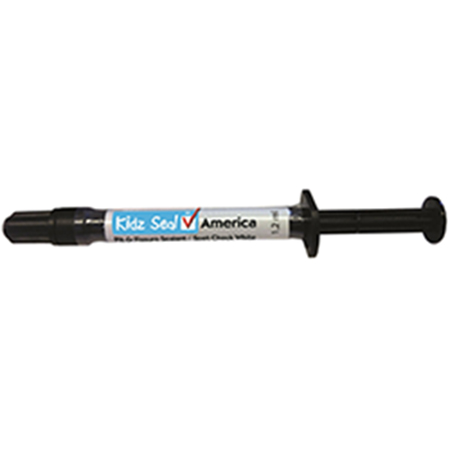 Jersey City, NJ: February 2, 2017 TAUB Products, a long-time manufacturer of dental consumable products, announced a unique verification system for Kidz Seal™ America sealants. This system will allow sealant program monitors to quickly and accurately record and document placed sealants for community health centers and school-based programs. 
Kidz Seal America is a pit-and-fissure sealant that can be used in either a dry or wet field.It is tooth-integrating,which does not allow microleakage and offers long-lasting retention. Kidz Seal is low-viscosity and self-adjusting so no additional occlusal adjusting is needed. 
"TAUB realizes how important good oral health is for young children," stated Ed Matthews, vice-president of sales at TAUB Products. "So our mission is to provide sealants for all children who are in need through our Kidz Seal America campaign," he added. 
Kidz Seal America comes in a package containing four 1.2ml syringes and twenty tips and is available through authorized dental dealers nationwide. Kidz Seal will be featured in the TAUB booth #1911 at the 2017 Chicago Midwinter Meeting from February 23-25. 
 TAUB Products recently celebrated their 65th year in business. TAUB provides innovative, high quality solutions for dental professionals. For more information on TAUB and its products, call 800-828-2634, or go to taubdental.com.