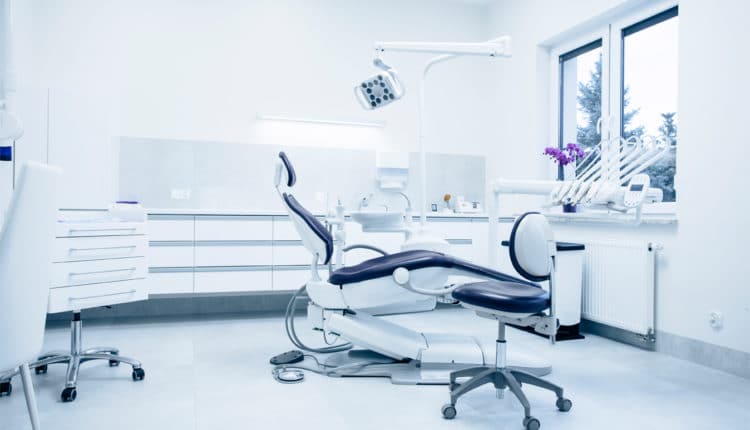 Protein May Inhibit Periodontal Bone Loss
Protein May Inhibit Periodontal Bone Loss Periodontitis affects more than 60 million Americans, according to the American Academy of Periodontology. It causes loss of alveolar bone around the teeth, which when left untreated, leads to tooth loss. In an effort
Protein May Inhibit Periodontal Bone Loss
Periodontitis affects more than 60 million Americans, according to the American Academy of Periodontology. It causes loss of alveolar bone around the teeth, which when left untreated leads to tooth loss. In an effort to find new ways to reduce the risk of these negative oral health effects, researchers at the University of Pennsylvania School of Dental Medicine in Philadelphia investigated the ability of a naturally occurring protein found in the body, Del-1, to inhibit periodontal bone loss.
The researchers discovered that Del-1 inhibits bone loss by limiting the activity of osteoclasts, the cells that absorb bone tissue. Their discovery—published in the paper "Del-1 Restrains Osteoclastogenesis and Inhibits Inflammatory Bone Loss in Nonhuman Primates" which appeared in the September issue of Science Translational Medicine—may lead to the development of new interventions to treat periodontitis and other diseases. "This is not just important for periodontitis," said George Hajishengallis, DDS, PhD, lead author of the study and the Thomas W. Evans Centennial Professor at Penn School of Dental Medicine. "It could also have implications for other inflammatory diseases where bone loss is involved, like osteoporosis and rheumatoid arthritis."
This research springboards off of previous studies conducted by Hajishengallis et al, which have demonstrated the importance of Del-1 in inhibiting the movement and accumulation of neutrophils in gingival tissue in mice. The team has also found a similar mechanism that may reduce inflammation in the central nervous system. At this time, additional in vivo research on Del-1 using human subjects is warranted.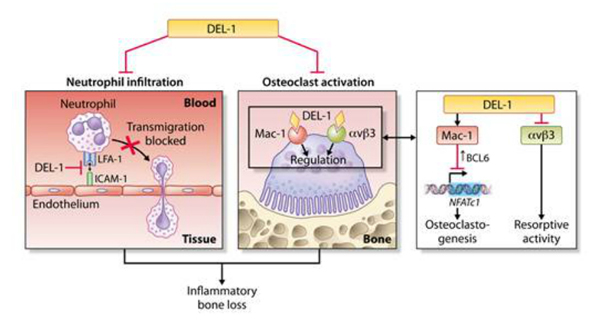 Hygiene Connection E-Newsletter
November 2015