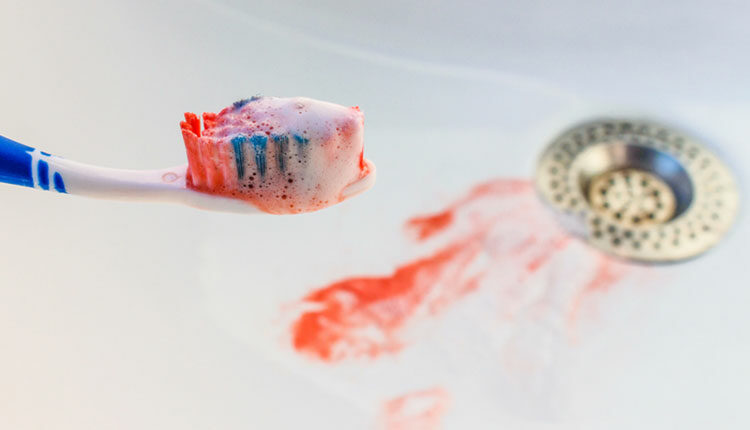 Mukhina1 / iStock / Getty Images Plus
Periodontal Manifestations of Neurofibromatosis
Until recently, the relationship between genetic disorders and periodontal diseases was unclear. As our understanding of the underlying mechanisms and systemic pathophysiology of numerous genetic disorders broadens, new research has uncovered a possible association between these types of disorders and periodontal diseases. Of interest to clinicians who provide periodontal care, this Perio Update reviews the periodontal manifestations of neurofibromatosis.
NEUROFIBROMATOSIS
Neurofibromatosis is an autosomal dominant neurocutaneous syndrome "characterized by multiple cutaneous lesions and tumors of the central and peripheral nervous system."1 Individuals with neurofibromatosis type I (NF-1) exhibit oral manifestations in nearly 72% of cases.2 Figure 1A and Figure 1B illustrate the extraoral and intraoral manifestations associated with this disorder.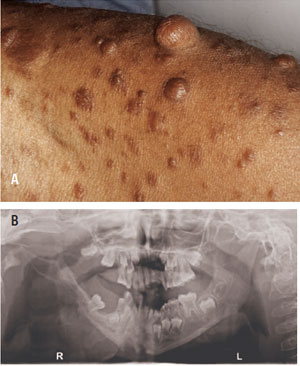 Far more common than Papillon-Lefèvre syndrome and Ehlers-Danlos syndrome Type VIII, NF-1 has an incidence of one in 3,500 individuals worldwide. Although NF-1 primarily affects the skin and bones, it can also have oral manifestations. Javed et al1 reported that affected individuals exhibit unilateral non-tender enlargement of the gingiva, periodontitis, impacted and supernumerary teeth, morphological changes in teeth, and an Angle Class III molar relationship. Patients with NF-1 also tend to have poor and irregular oral hygiene, which can lead to gingival bleeding and excessive plaque. While present, oral melanotic pigmentation is an infrequent manifestation found in individuals with NF-1.1 However, oral pigmentation may appear unesthetic and contribute to psychosocial insecurities in those affected by the disorder.
Given the high incidence of this genetic disorder, there is great value in reinforcing proper oral hygiene in this patient population. Furthermore, while there is a tendency to focus only on extraoral features of NF-1, such as cafè-au-lait spots and Lisch nodules, the intraoral manifestations should not be overlooked. Similar to the findings of Ghalayani and colleagues,2 Shapiro et al3 noted that more than two-thirds of individuals with NF-1 have oral manifestations. Accordingly, oral examinations that assess patients' restorative and periodontal needs are critical.
REFERENCES
J

aved F, Ramalingam S, Ahmed HB, et al. Oral manifestations in patients with neurofibromatosis type-1: a comprehensive literature review. Crit Rev Oncol Hematol. 2014;9:123–129.
Ghalayani P, Saberi Z, Sardari F. Neurofibromatosis type I (von Recklinghausen's disease): A family case report and literature review. Dent Res J (Isfahan). 2012;9:483–488.
Shapiro SD, Abramovitch K, van Dis ML, et al. Neurofibromatosis: Oral and radiographic manifestations. Oral Surg Oral Med Oral Pathol. 1984;58:493–49
This information originally appeared in Maginot R, John V, Dvorak C. Genetic disorders and oral health. Dimensions of Dental Hygiene. 2020;18(5):40-43.