One Year as Dentsply Sirona: The Dental Solutions Company – Innovative Products United in Integrated Processes
One Year as Dentsply Sirona The Dental Solutions Company – Innovative Products United in Integrated Processes  As the largest manufacturer of dental solutions, Dentsply Sirona is already demonstrating its unmatched innovative capacity integrating leading technology with trusted consumables to create
One Year as Dentsply Sirona: The Dental Solutions Company – Innovative Products United in Integrated Processes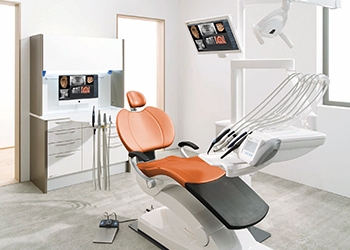 As the largest manufacturer of dental solutions, Dentsply Sirona is already demonstrating its unmatched innovative capacity: integrating leading technology with trusted consumables to create unique, one-stop end-to-end dental solutions. At the Chicago Midwinter Meeting 2017, Dentsply Sirona demonstrated how total solutions across all dental disciplines are advancing dentistry and setting new standards of care.
Bensheim/Salzburg. Only one year since the merger of DENTSPLY and Sirona, the Company is offering end to end solutions brought together through enabling technologies and procedural solutions for better, safer and faster care. With complementary product offerings, both patients and users are benefiting from the broad experience of the company. Every year, 600,000 dental specialists all over the world are using products and applications from Dentsply Sirona on at least six million patients a day. 
Michael Augins, Group Senior Vice President for the United States Commercial Organization, is proud of the journey Dentsply Sirona has made as a combined company: "It is a major challenge to unite two successful companies, to form one global team and to create a single entity that brings out the best of both of its predecessors. But our combination has given us new perspectives and has created myriad opportunities for both the company and our customers. The merger between the two prime innovators in dentistry, each with over 100 years of experience, has enabled us to leverage the expertise and skills of 15,000 highly-qualified team members all working with a singular goal, improving dentistry and oral health throughout the world. We have already brought the first ideas and developments from the merger to market – and it was exciting to showcase them at the Chicago Midwinter Meeting." 
New product launches for thorough dental care 
At the Chicago Midwinter Meeting 2017, Dentsply Sirona presented a new integrated preventive care concept. This summer, the Cavitron built-in ultrasonic scaler will be available with the Intego line of Treatment Centers for fast and effective removal of the most stubborn calculus. The Intego and Intego pro Ambidextrous models are available in the US and offer modern dental practice everything necessary for professional dental hygiene, dental aesthetics and dental care. 
Proper dental care starts with a safe diagnosis. Dentsply Sirona offers innovative imaging systems with new user-friendly applications. In Chicago, the Company showed its Orthophos SL with 3D I-X Imaging for the first time. This enables acquiring 3D information at the same dose level as 2D Images, which is appropriate for a large number of clinical indications. 
Leveraging expertise to create innovative products and solutions  
A true success story is the CEREC Zirconia Workflow, launched by Dentsply Sirona at the Midwinter Meeting in Chicago just last year, for the first time enabling dentists to make and deploy full zirconium restorations in only single visit. An intuitive and easy to use sintering furnace was developed with the CEREC SpeedFire: the sintering process for a crown takes less than 15 minutes to complete. To make CEREC Zirconia easier to use for dentists, Dentsply Sirona combined all the components that are needed for a seamless workflow into a starter kit: the Celtra Duo blocks, the new CEREC SpeedGlaze glaze spray and the new cement Calibra Universal – an ideal set-up for customers. A current survey involving 300 dentists in the USA showed that 70% of practitioners are aware that CEREC now also allows all-zirconium restorations to be made in only one session. 
Another demonstration of the technological advances of this merger is the new 3D Endo Software. It is the first CBCT-based software with which complex endodontic cases can be planned. In combination with Orthophos 3D devices and the integrated file database, treatments can be simulated and optimized. Various typical questions asked by endodontics specialists can now be answered with much more certainty thanks to the new software. Even challenging cases can be solved with greater speed and less risk. 
Expediting the concept of end-to-end-solutions  
When planning has been finalized, treatment can begin. Dentsply Sirona offers a solution for every dentist. An integrated endodontic function, that is available in the Teneo and Intego treatment centers, provides optimal support and ensures a well thought out workflow. Teneo is the only treatment center in the market providing integrated reciprocating file systems as a result of many years of intensive cooperation between DENTSPLY and Sirona. 
In order to think through the whole process from the planning until the final restoration Dentsply Sirona created an integrated treatment solution "from root to crown": R2C. In conjunction with the treatment planning steps, R2C offers a guided pathway of high quality products from cavity access to final coronal restoration. These products incorporate the newest technologies. 
Dentsply Sirona Treatment Centers are the perfect examples of integrated solutions: Teneo was the first treatment center on the dental market to provide an integrated implantology program: This add-on function can be tailored to individual mode of working. The dentists can adjust the speed, torque and quantity of sterile coolant. 
Unmatched investment in research and development 
The largest team of researchers and developers in the dental sector is working tirelessly at Dentsply Sirona to further expedite integrated solutions: the company is investing over 125 million dollars per year. Over 600 scientists and engineers set out daily to ensure ongoing developments of products, and especially their interoperability. There are at least 50 studies scientifically probing the solutions developed by Dentsply Sirona. All these efforts result in the company bringing to market more than 30 new innovations each year. 
Consistently holistic solutions  
Some of the best known dental brands in technology, equipment and materials feature among Dentsply Sirona's range of cutting-edge modern dentistry and dental technology products. It is their connectivity which makes them highly valued among dentists: "Dentsply Sirona is the only company in the sector able to furnish practitioners with a full one-stop workflow for therapy", sums up Augins. "This just shows: DENTSPLY and Sirona are really better together. One year has already shown that the merger means significant added value for the dental industry. With new products and solutions aimed at advancing patient care, Dentsply Sirona will be working hand in hand with dental professionals and laboratories to improve global oral health for many years to come."