Keeping All the Balls in the Air
Olivia Morzenti, BS, RDH, CDHC, MS(c), continues to seek out new experiences in her quest to improve the oral health of this nation's most vulnerable populations.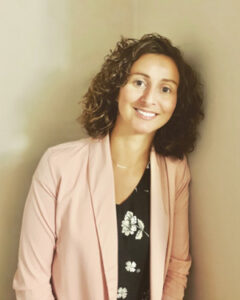 Olivia Morzenti, BS, RDH, CDHC, MS(c), does not have time to waste. If she is not working on coursework as a gradate student in the Master of Science in Dental Hygiene Program at Idaho State University, then she is in clinical practice at a private dental office in Green Bay, Wisconsin, or as public health hygienist at Oral Health Partnership. In her free time, she serves as the director of education at the Wisconsin Dental Hygienists' Association. 
Morzenti is passionate about broadening the diversity of the oral health workforce and promoting the oral health of patient populations with little access to oral healthcare, and will complete her master's degree in May. She is currently conducting her thesis research project, "Implicit Racial Preferences Among Dental Hygienists," and will present the results at the International Symposium on Dental Hygiene in Dublin, Ireland, this August. 
With a broad range of experience to reflect on, Sunstar E-Brief was able to gain some insight on Morzenti as a clinician and advocate. 
1. You originally earned a Bachelor of Science in Psychology and Human Development at the University of Wisconsin-Green Bay prior to beginning dental hygiene school at Northeast Wisconsin Technical School. What motivated you to try dental hygiene?
While I was completing my undergrad degree, I worked for an adult group home, caring for adult clients with varying disabilities. One thing my clients all had in common was poor oral health and little to no access to dental care. I was motivated to find a dental clinic that would help my clients. After some research I found a non-profit dental clinic in Green Bay that was started by a dental hygienist. I knew immediately that I had found my true passion, so I applied to dental hygiene school in hopes of working for this nonprofit after graduation.
2. You are also a community dental health coordinator (CDHC), a new dental team member developed by the American Dental Association to improve access to care in the United States. What was this experience like?
After landing my dream job at the nonprofit dental clinic I was mentored by a hygienist who had the CDHC credentials. She opened my eyes to the need of our patient population outside of the dental office. The first time I had a patient tell me they didn't have enough food to eat at home, I knew I made the right choice in continuing my education in the CDHC program at Rio Salado College in Tempe, Arizona. I was able to help that family with access to a food pantry as well as continued support from a community resource center.
3. After earning your master's degree, what do you see as next steps in your desire to improve the oral health of the underserved?
I plan to start schooling for my Graduate Public Health Certificate in the fall, and I have been looking into getting a dental hygiene license in Arizona (yay to warm weather!). I have so many visions for my future, all of which include increasing access to care for underserved communities and advocating for the advancement of the dental hygiene profession.