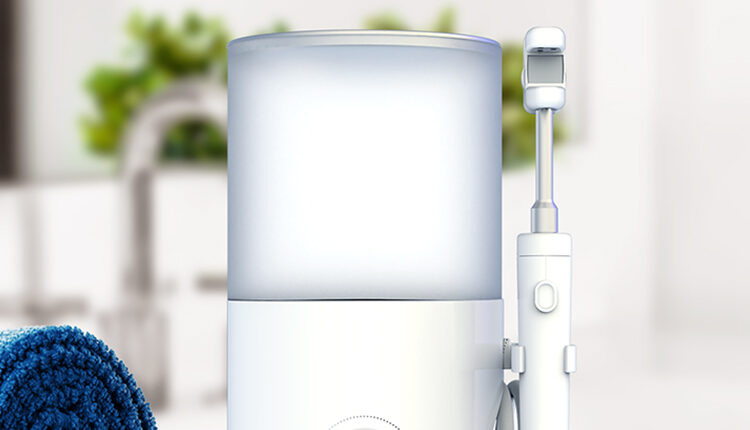 Instafloss Water Flosser Features 12 Jets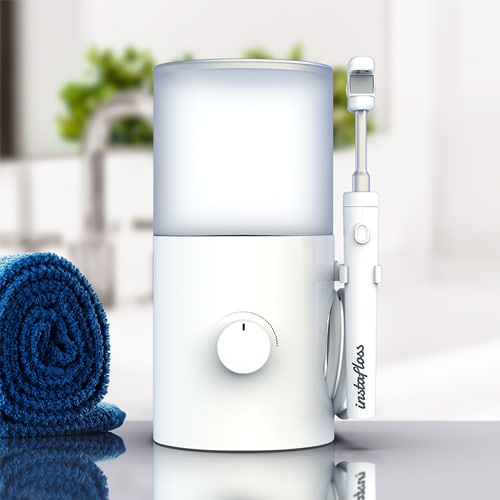 Instafloss (754-307-6152; instafloss.com) is a water flosser with 12 simultaneous jets that provides a complete water floss in 10 seconds. According to the company, 70% of the population regularly skips flossing because the process takes too long, is sometimes painful, and it's hard to do correctly. Instafloss addresses each of these obstacles and aims to make flossing quick, painless, and easy for everyone.
While previous-generation single-jet manual water flossers are effective at removing plaque and reducing gingivitis if used correctly, they are not always used correctly. What's more, they may not be used at all, since they can be messy and take even longer than string to floss. Instafloss was created to reduce user error in the flossing process via a manifold that goes over the teeth and aims the jets for the user, automatically flossing the teeth and gums and assuring complete mess-free coverage in 10 seconds.