Hu-Friedy Colorvue Biotype Probes
Hu Friedy Colorvue Biotype Probes   April 21, 2016 — Hu Friedy is excited to announce the launch of the NEW Colorvue Biotype Probe System in partnership with Dr. Giulio Rasperini & Dr. Tiziano Testori. The Biotype probe system offers
Hu-Friedy Colorvue Biotype Probes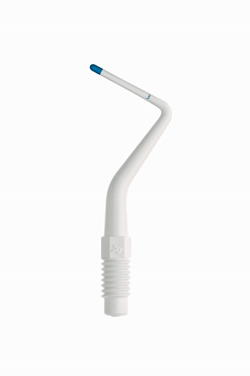 April 21, 2016 — Hu-Friedy is excited to announce the launch of the NEW Colorvue Biotype Probe System in partnership with Dr. Giulio Rasperini & Dr. Tiziano Testori. The Biotype probe system offers a reliable, high quality solution to evaluate a patient's gingival Biotype. The System makes it easy and practically painless to classify a patient's gingival biotype as thin, medium or thick, aiding in the selection of proper treatment protocol.
POINTS OF PERFORMANCE
Colorvue Biotype probe tips are designed to be used up to 30 times.
Colorvue Biotype probes fit in Hu-Friedy's ergonomic Satin Steel handle that can be reused or recycled.
The high quality resin tips are safe and gentle enough to use on all patients, including patients with implants.
Each colored tip is also numbered in order to aid in the differentiation between colors.
# # #