Give Kids A Smile® Celebrates 14 Years of Providing Dental Health Education, Prevention and Treatment Services
Give Kids A Smile® Celebrates 14 Years of Providing Dental Health Education, Prevention and Treatment Services Thousands of events nationwide help children improve their dental health   CHICAGO, February 5, 2016 — Today marks the kickoff of the ADA Foundation's
Give Kids A Smile® Celebrates 14 Years of Providing Dental Health Education, Prevention and Treatment Services
Thousands of events nationwide help children improve their dental health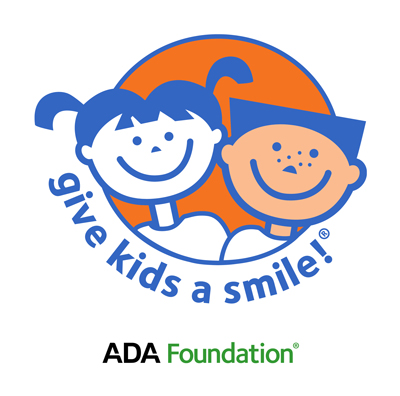 CHICAGO, February 5, 2016 — Today marks the kickoff of the ADA Foundation's annual Give Kids A Smile program, which provides hundreds of thousands of children in need with free oral health education, screening, prevention and treatment services from thousands of volunteer dentists, dental team members, and others across the country. Give Kids A Smile is an anchor event of the American Dental Association's National Children's Dental Health Month.
Nova Southeastern University's (NSU) College of Dental Medicine in Ft. Lauderdale, Florida is hosting this national GKAS kickoff. More than 500 children are expected at today's event, including children with special needs. All of those kids will receive pro bono dental screenings, examinations, and preventive treatments delivered by more than 500 NSU student and faculty volunteers. NSU's GKAS program will also include health screenings provided by students and faculty in the school's optometry, pharmacy, physician assistant, and osteopathic medicine programs, creating an interdisciplinary resource to support the children's overall health. Children will enjoy a fun atmosphere complete with face painters, balloon artists, music and costumed characters, as well as some special visits from local sports team athletes. The event is open to invited children and to the public by appointment.
"Each year Nova Southeastern University College of Dental Medicine's Give Kids A Smile program provides dental care to over 300 children, many of whom have never visited the dentist," said Linda Niessen, D.M.D., M.P.H., M.P.P., dean of the college "This student-led program engages faculty, staff and community members who serve as volunteers in the day's events, enabling our students to realize their leadership potential. GKAS also teaches our College of Dental Medicine students the power of giving back to the community, which is a core value of Nova Southeastern University."
NSU's event is one of at least 1,500 GKAS events scheduled to take place throughout the year. GKAS events range from those similar to NSU's, which provide services to hundreds of children in a day, to individual dentists providing pro-bono oral health services and a dental home to one or several children under the Give Kids A Smile banner. Throughout 2016, approximately 300,000 children will receive oral health services from 40,000 or more volunteers, including 10,000 dentists.
"The mission of the ADA Foundation includes education and access to care, and nothing embodies those goals better than the Give Kids A Smile program. For 14 years Give Kids A Smile has worked to improve oral care for children, and its history is rich with examples of how we achieve those goals," said Dr. Reneida Reyes, President, ADA Foundation. "Since its inception we estimate that more than 5 million children have been educated about the importance of good oral health care, and many of those same children have had access to basic oral care at GKAS events."
Henry Schein Dental, Colgate and DEXIS are the national sponsors of Give Kids A Smile Day, providing generous support for these events which benefit the dental health of hundreds of thousands of underserved children nationwide and teach them dental health habits that last a lifetime.
The GKAS program originated in 2002 in St. Louis. The American Dental Association launched it nationally in 2003 as a way for dentists to join with others in the community to provide free dental services to underserved children. Initially a one-day event in February, the program has since grown to include events of all descriptions, year-round.
For more information about how Give Kids A Smile programs are organized across the country, please visit www.adafoundation.org/gkas. For more information about what GKAS programs are taking place in your area, please contact your state or local dental association. To learn about mouth healthy habits, please visit MouthHealthy.org, which features fun quizzes, slideshows, videos and articles about dental health topics for every age and stage of life, plus the ADA Dental Symptom Checker.
Editor's Note: Reporters are invited to follow the ADA on Twitter@AmerDentalAssn.
# # #