Examining The Access-to-Care Problem
Many Americans go without professional oral health care services, but both public and private efforts are underway to change this.
In 2000, the Surgeon General published the first ever "Report on Oral Health in America," which called for action to improve the oral health of the nation.1 This 300 plus-page report shone a spotlight on the access-to-care issues facing the United States, forever changing the status of the dental hygiene profession. Legitimizing what oral health professionals have long known, the report stated: "Oral health is integral to general health."1 While the oral-systemic health relationship was firmly established and some improvements had been made in the nation's oral health, the report also documented that not every American had experienced the same level of improvement. The report noted: "There are inequities and disparities that affect those least able to muster the resources to achieve optimal oral health."1
In addition to the Surgeon General's report, several tragedies occurred that garnered national media attention to the access-to-care issue. In 2007, 12-year-old Deamonte Driver of Prince George's County, Maryland died from a severe brain infection caused by an untreated dental condition. In 2009, Kyle Willis of Cincinnati, the nephew of musician Bootsy Collins, died after being unable to afford antibiotics to treat a tooth infection. These stories, among others, brought to light that death caused by untreated dental disease was inexcusable, and that inequities and disparities in obtaining optimal oral health needed to be addressed.
PRIVATE AND PUBLIC EFFORTS ADDRESS THE ISSUE
Efforts to address these disparities in both public and private delivery systems have increased, but such inequities still exist. In 2011, the Institute of Medicine (IOM) along with the National Research Council (NRC) published a paper addressing some of these disparities.2 They found that poor and minority children were substantially less likely to have access to oral health care than their nonpoor and nonminority peers. Americans living in rural areas had poorer oral health status and more unmet dental needs than their urban counterparts. Older adults, especially those living in long-term care facilities (LTCFs), had a high prevalence of oral health problems and limited access to oral care—especially services provided by clinicians who were trained to address their unique needs. Additionally, individuals with disabilities uniformly confronted access barriers, regardless of their financial resources.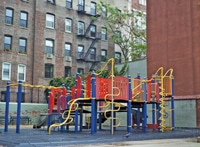 The intent of the IOM report was to evaluate the current status of oral health care delivery in the US—especially for vulnerable and underserved populations—and to provide a vision of how dental care should be addressed by both public and private sectors. One recommendation suggested "state legislatures should amend existing state laws, including practice acts, to optimize access to oral health care. At minimum, state dental practice acts should allow allied dental professionals to practice to the full extent of their education and training; allow allied dental professionals to work in a variety of settings under evidence-supported supervision levels; and allow technology-supported remote collaboration and supervision."2
THE ROLE OF THE MIDLEVEL PRACTITIONER
The American Dental Hygienists' Association (ADHA) has long asserted that dental hygienists are ready, willing, and able to address access-to-care issues. ADHA drafted an advanced dental hygiene practitioner (ADHP) provider model in 2004 and finalized ADHP competencies in 2008. Though the models being implemented and/or proposed in several states vary from the ADHA's initial draft, the association continues to advocate for the development and implementation of new dental hygiene-based oral health care workforce models that will benefit the public and improve the oral and overall health of Americans.
Alaska and Minnesota became the first state governments to authorize the licensing of dental therapists and other states are following their lead.3 Along with adopting legislation to add new oral health providers, many states have made changes to their dental practice acts to allow dental hygienists to provide extended services within their scope of practice, with varying degrees of supervision. For instance, in 2014 the California legislature passed a bill authorizing registered dental hygienists in alternative practice (RDHAPs) who receive additional training to provide interim therapeutic restorations to patients with caries lesions in order to stop the progression of decay until patients can see a dentist. RDHAPs are able to treat underserved patients in elementary schools, LTCFs, and other nontraditional settings where dental caries is rampant and often remains untreated.
In 2010, the Ohio General Assembly created the Oral Health Access Supervision Program (OHASP). This program allows dental hygienists with additional education to practice under relaxed supervision in certain designated, underserved locations outside the dental office without the presence of a dentist. The OHASP allows dentists and dental hygienists to extend their reach to traditionally underserved patient populations in alternative settings, including LTCFs, schools in dental health resource shortage areas, Head Start programs, Special Supplemental Nutrition Program for Women, Infants, and Children clinics, and other locations.
Oregon allows dental hygienists to perform certain services under remote supervision. Dental hygienists can work in LTCFs, adult foster homes, residential care facilities, correctional and juvenile detention facilities, and a variety of other clinics after meeting defined criteria. Currently, 37 states allow dental hygienists to provide care directly to the public in at least one practice setting.4These laws enable providers to offer screening and preventive care overseen by a dentist from an off-site location. Patients who require more advanced treatment are referred to a dentist.
Telehealth technology is also used to expand access to care, enabling allied dental professionals to communicate with dentists in a hub practice. In 2004, legislation was passed in Arizona allowing qualified dental hygienists to enter into an affiliated practice relationship with a dentist to provide oral health care services for underserved populations without general or direct supervision in public health settings. As a result, the Northern Arizona University Dental Hygiene Department in Flagstaff developed a teledentistry-based practice that utilizes remote dental hygienists to digitally transfer diagnostic data to centrally located dentists. A dentist reviews the data and makes a diagnosis from which the dental hygienist provides preventive services within his or her scope of practice.5
Reimbursement for services is a barrier that inhibits the improvement of access-to-care by limiting the provision of services outside of the traditional private practice. To date, only 16 states have practice acts that contain statutory or regulatory language allowing the state Medicaid department to directly reimburse dental hygienists for services rendered.6
CONCLUSION
As of July 2015, there are approximately 4,900 areas in the US experiencing a shortage of dental health providers. It would take an additional 7,300 dentists to meet this need.7 According to the National Governors Association, the demand for oral health services is increasing.8 States are urged to do more to enable dental hygienists to alleviate these access-to-care problems by allowing them to practice to the full extent of their education and training.8 Dental hygienists have been and will continue to be an integral component of the strategy to increase access to care—even more so as state laws change and adopt innovative strategies to meet the oral health needs of all Americans.
REFERENCES
United States Department of Health and Human Services. Oral Health in America: A Report of the Surgeon General. Rockville, Maryland: US Department of Health and Human Services, National Institute of Dental and Craniofacial Research, National Institutes of Health; 2000.
Institute of Medicine and National Research Council. Improving Access to Oral Health Care for Vulnerable and Underserved Populations. Washington, DC: The National Academies Press; 2011.
American Dental Hygienists' Association. The Benefits of Dental Hygiene-Based Oral Health Provider Models. Available at adha.org/resources-docs/75112_Hygiene_Based_Workforce_Models.pdf. Accessed September 17, 2015.
American Dental Hygienists' Association. Direct Access. Available at adha.org/resources-docs/7527_Changes_in_Direct_Access_Map.pdf. Accessed September 17, 2015.
Summerfelt FF. Teledentistry-assisted, affiliated practice for dental hygienists: An innovative oral health workforce model. J Dent Educ. 2011;75:733–742.
American Dental Hygienists' Association. Medicaid Direct Reimbursement of Dental Hygienists. Available at adha.org/reimbursement. Accessed September 17, 2015.
United States Department of Health and Human Resources. Shortage Designation: Health Professional Shortage Areas and Medically Underserved Areas/Populations. Available at: hrsa.gov/shortage. Accessed September 17, 2015.
National Governors Association. The Role of Dental Hygienists in Providing Access to Oral Health Care. Available at: nga.org/cms/home/nga-center-for-best-practices/center-publications/page-health-publications/col2-content/main-content-list/the-role-of-dental-hygienists-in.html. Accessed September 17, 2015.
---
From Perspectives on Dental Hygiene, a supplement to Dimensions of Dental Hygiene. November 2015;12(11):10–12.