Director of the National Institute of Dental and Craniofacial Research Is Confirmed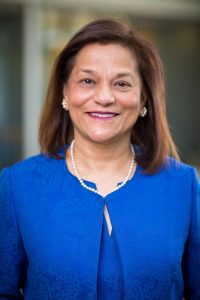 The appointment of Rena N. D'Souza, DDS, MS, PhD, as director of the National Institute of Dental and Craniofacial Research (NIDCR) was confirmed October 13 by Francis Collins, MD, PhD, director of the United States National Institutes of Health. D'Souza served as the assistant vice president for academic affairs and education for health sciences at the University of Utah in Salt Lake City, as well as a professor of dentistry, Ole and Marty Jensen Chair of the School of Dentistry, and professor of neurobiology and anatomy, pathology, and surgery in the School of Medicine and the Department of Biomedical Engineering.
As director of NIDCR, D'Souza will oversee a budget of $477 million that supports research on oral cancer, orofacial pain, tooth decay, periodontal disease, salivary gland dysfunction, craniofacial development and disorders, and oral complications of systemic diseases. Additionally, the NIDCR supports approximately 770 grants, 6,500 researchers, 200 organizations, and research training and career development for hundreds of scientists, from those just beginning their careers to well-established investigators.