Caring for Patients With Breast Cancer
Breast cancer is the most common cancer in women. Breast cancer affects nearly 232,000 women annually in the United States. The average woman has a one in eight lifetime risk of developing breast cancer. What is the median age of diagnosis?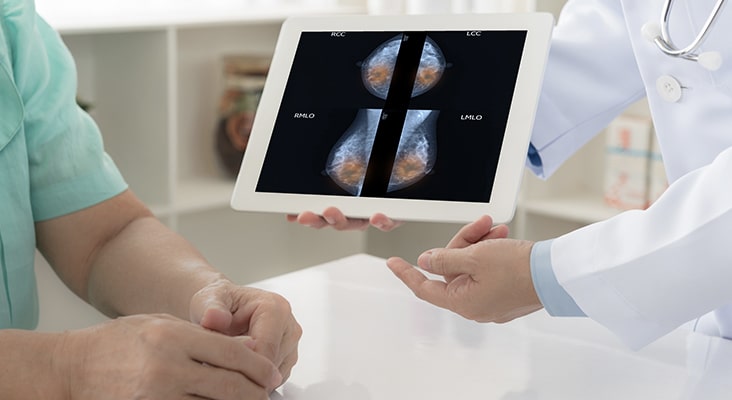 utah778 / iStock / Getty Images Plus
Established risk factors for breast cancer include gender, increasing age, family history of breast cancer, early menarche, late menopause, long-term hormone replacement therapy, breast density, ethnicity, and genetics. Research suggests that consuming one alcoholic drink a day increases the risk of breast cancer by 7% and consuming two or three drinks per day raises the risk by what percentage?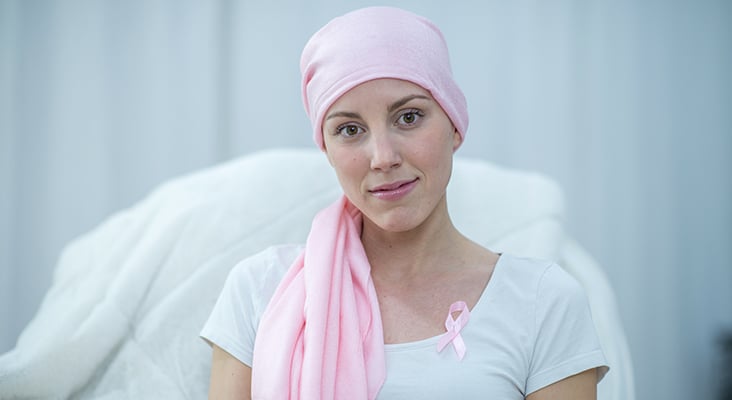 FatCamera / E+
Lymphedema may result during or following breast cancer treatment. It manifests as a swelling that occurs when protein-rich lymph fluid accumulates in the interstitial tissue.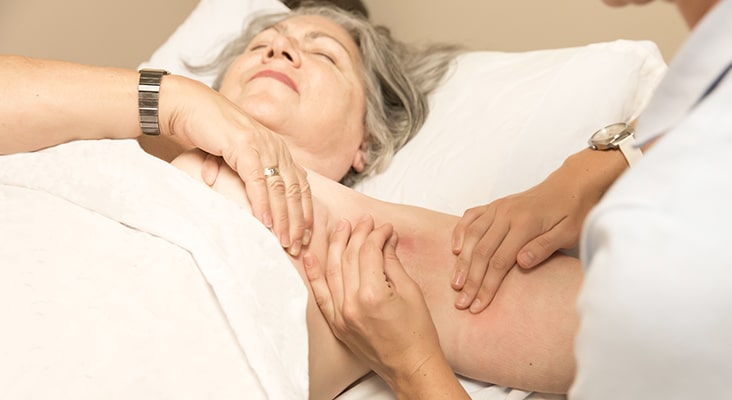 JodiJacobson / iStock / Getty Images Plus
Guidelines for the provision of oral care to patients with cancer have been developed by the National Institute of Dental and Craniofacial Research. These guidelines do not recommend patients receive a dental visit prior to beginning cancer treatment.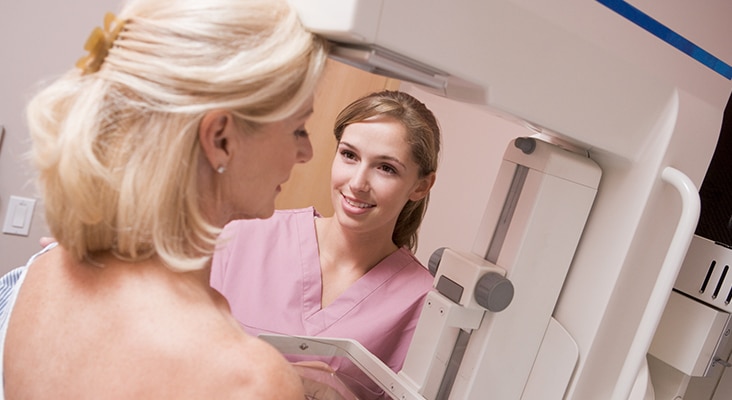 monkeybusinessimages / iStock / Getty Images Plus
The dental team should develop a comprehensive oral care plan that eliminates potential sites of infection that could produce complications during cancer treatment. Specific areas to address include necrotic teeth, mucosal lesions, dental caries, periodontal diseases, ill-fitting dentures or orthodontic appliances, temporomandibular dysfunction, and xerostomia.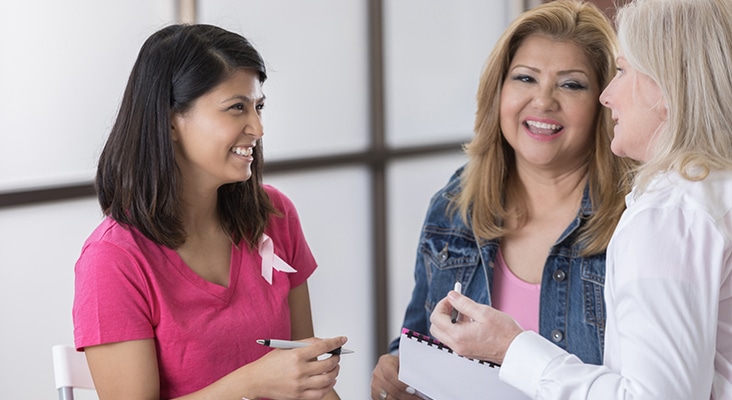 Steve Debenport / E+
Oral mucositis is the inflammation of oral mucosa resulting from chemotherapeutic agents, which typically manifests as erythema or ulcerations. Oral mucositis presents in approximately what percentage of patients receiving chemotherapy?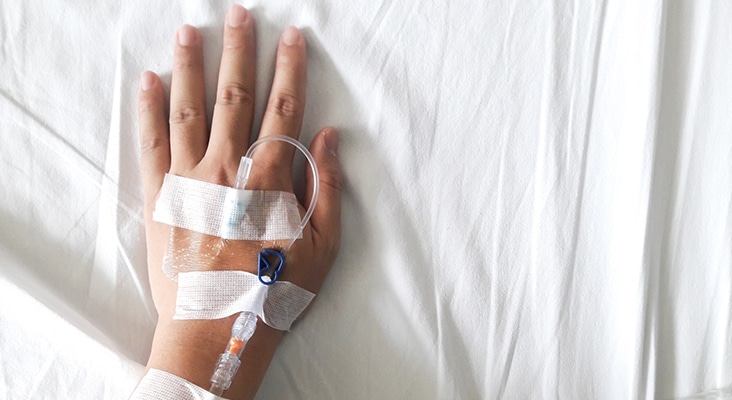 bankrx / iStock / Getty Images Plus
While guidelines for dental care have been given for the pretreatment and chemotherapy phases of breast cancer treatment, little information is available about care for patients undergoing antiestrogen or hormonal therapies.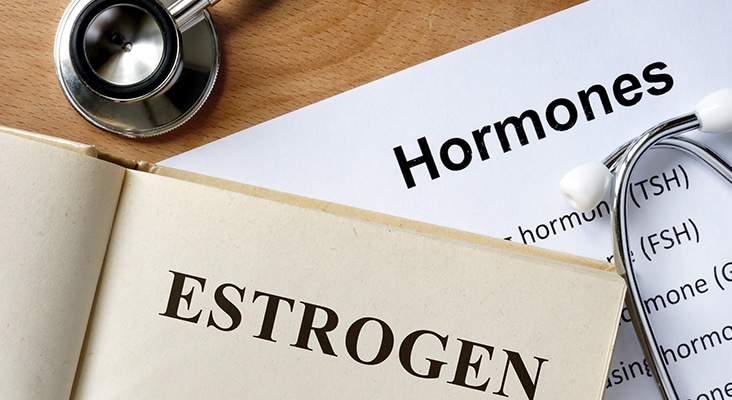 designer491 / iStock / Getty Images Plus
Caring for Patients With Breast Cancer
Not bad, but there's room to grow when it comes to understanding how to care for patients with breast cancer. Consider reading more about this important facet of dental hygiene care. Good luck!
Well done! Continue to study the latest in caring for patients with breast cancer. You've got this!
Congrats! You understand the ins and outs of caring for patients with breast cancer. Get out there and put your know-how to good use!