Blazing a New Path in Advocacy
Crystal Adams, MA, CDA, RDH, left academia to focus on improving access to care for North Carolinians.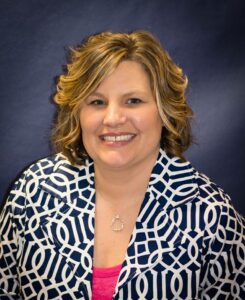 As a dental hygienist and dental assistant, Crystal Adams, MA, CDA, RDH, spent a career in dental education until she switched gears to move into advocacy. Today, she advocates for improving oral health in her home state of North Carolina as the director of the North Carolina Oral Health Collaborative (NCOHC), a program of the Foundation for Health Leadership and Innovation.
Prior to joining NCOHC, Adams was head of the Department of Dental Hygiene at Catawba Valley Community College (CVCC) in Hickory, North Carolina, where she shared her passion for oral health care and educated dental hygiene students. During her tenure at CVCC, she implemented both the American Dental Association Community Dental Health Coordinator Program and a National Entry Level Dental Assistant Program to serve the workforce needs of the dental community.
Adams was kind enough to share some of her career insights with Sunstar Ebrief.
What inspired your decision to enter dentistry as a career?
I have always had a passion for helping people and wanted to pursue a career in healthcare. Most of the people I knew in the health profession were nurses, but I wanted to choose another path. While exploring careers, I came across the dental assisting and dental hygiene fields. This intrigued me because I did not have dental care as a child. I visited the dentist for the first time at age 16. Most people in my community went to the dentist only when they were in pain. Fortunately, my parents had stressed the importance of taking care of my teeth as a child, and I did not have extensive dental issues. After exploring this career option further, my heart was set on becoming a dental hygienist.
How did you move from dental hygiene education to advocacy?
As a dental hygiene educator, I felt it was important to lead by example. This motivated me to be an active member of the North Carolina Dental Hygienists' Association (NCDHA) and advocate for the dental hygiene profession in NC. In 2017, I became president of the NCDHA. During this time, I became involved with the NCOHC and served on various committees that advocated for equity and access to oral healthcare and the dental hygiene scope of practice. This made me realize that through collaborations, I could use my voice and advocate to improve oral health care for my family, friends, neighbors, and state. In 2021, the NCOHC posted an opening for an associate director position. I started as associate director in September 2021 and was named director in December 2022.
Describe the strategies implemented by the NCOHC to improve access to care.
The NCOHC works to create system-level changes by convening and collaborating with a wide variety of partners. NCOHC is currently involved in several initiatives across North Carolina that provide resources for clinic-led explorations into value-based care, gathering nationwide information to inform the future of the state's Medicaid system, and placing care coordinators into communities.
What do you think the profession of dental hygiene will look like in the future?
Since graduating from dental hygiene school, the profession has changed a lot. Dental hygienists can practice in various settings including dental service organizations and safety-net settings, not just traditional private practices. While North Carolina has been a conservative state, steps have been taken to advance the scope of practice for dental hygienists. I believe that the dental hygiene profession will continue to progress through policy and advocacy efforts.
I would love to see dentistry transition to an interprofessional approach in which the mouth is treated as part of the body, and all health professionals recognize the oral-systemic link. At this point, dental hygienists will be able to serve as valuable members of a multidisciplinary care team.