Spotlight on Clinicians: A Gift From My Heart
Our choices on how to practice within the dental hygiene profession are limitless.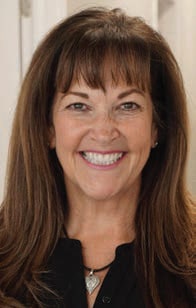 Our choices on how to practice within the dental hygiene profession are limitless. I have seen us grow from working as auxiliaries to being an integral part of the healthcare team. For more than three decades, I have dedicated my career to providing compassionate care especially for populations that face barriers accessing it. In 2008, I opened my own independent dental hygiene office in Trenton, Ontario, Canada, for members of my community so they can access preventive care whether they are covered by dental insurance or not. 
The Gift From the Heart (GFTH) charity was born from my passion to give back to those experiencing problems accessing care. What initially started as a 1-day event in Ontario where 16 independently owned dental hygiene offices provided no-cost preventive care to those in need has grown to become a national day of giving across Canada. Collectively, thousands of oral health professionals have provided $1.7 million worth of free oral healthcare to those who otherwise would go without and suffer in pain with dental disease. 
In the past 2 years, GFTH has acquired two ambulances that have been refitted with dental equipment to provide oral wellness checks, oral cancer screenings, and preventive dental hygiene services at no cost. GFTH now organizes free dental days in Ontario and Quebec, offering emergency extractions and restorative and preventive care from dental offices that donate their space to our volunteers and community members. 
Unfortunately, there is still great need. A staggering number of Canadian dental offices do not accept government-assisted programs, leaving our low-income residents nowhere to go for treatment. Many business owners are without dental benefits, and after struggling to stay open the past 2 years, many have gone without essential dental care. GFTH has stepped up by utilizing our ambulances to provide care in addition to building a mobile outreach dental center, so we can continue to help those without access to care—especially in rural areas. Our nonprofit organization may be small with no paid employees, but our hearts are huge! We must fundraise to make our goals a reality and our volunteers are always ready to provide help when asked. Our long-term vision is for all Canadians to have access to preventive oral healthcare.
Dimensions wants to hear about you—the clinicians who care for patients and have also found an additional way to use your knowledge and skills outside of the operatory. You may be featured in a future issue. Send your story and photo to Jill Rethman, RDH, BA, at: jrethman@belmontbusinessmedia.com.
From Dimensions of Dental Hygiene. September 2022; 20(9)10.