April 2016 Marketplace
A listing of featured products.
Interactive Toothbrush
Procter & Gamble, Cincinnati, has introduced the Oral-B GENIUS intelligent brushing system. The brush features Position Detection Technology, which combines motion sensor technology and video using a smartphone camera to track brushing data via the Oral-B App 4.1. Such technology is designed to help users improve their oral health by coaching them through proper technique and enabling them to share their toothbrushing routines with their oral health professionals. Other features include oscillating-rotating-pulsating technology, triple pressure sensor technology, and professional timer. 513-983-1100; dentalcare.com.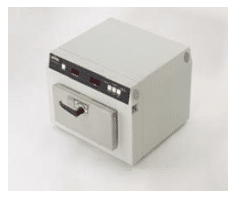 Fast Instrument Sterilization
CPAC Environmental Solutions, Leicester, New York, offers the COX Rapid Heat Model 6000—a United States Food and Drug Administrationcleared instrument sterilization unit capable of sterilizing wrapped instruments in 12 minutes with no drying cycle. The model doesn't require water, steam, or chemicals, which eliminates the need for a drying cycle and also limits the corrosion, pitting, or dulling of instruments. Unwrapped instruments can be fully sterilized in 6 minutes. Highly efficient, this unit is capable of sterilizing more than 200 instruments per hour—eliminating the temptation of bypassing or shortening sterilization cycles. 800-828-6011; cpacequipment.com.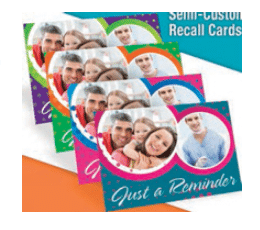 Recare Cards With A Personal Touch
SmartPractice, Phoenix, helps dental practices stay connected to their patients with Recall Cards, its line of patient reminder cards— which recently introduced 16 new de – signs. Offices can choose from semi-custom, custom, and predesigned options— all of which can be personalized with practice logo and contact information free of charge. With the semi-custom cards, practices can choose images, colors, and messaging through an online template on the SmartPractice website. 800-522-0800; smartpractice.com/dental.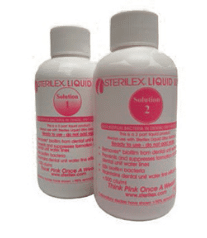 Dental Waterline Treatment
Crosstex, Hauppauge, New York, has acquired Sterilex Liquid Ultra, a propriety product developed for the treatment of dental unit waterlines. The treatment solution is designed to penetrate and remove bio film from dental unit waterlines and to disinfect interior surfaces. Sterilex Liquid Ultra is said to prevent and suppress biofilm formation, kill biofilm bacteria, and maintain dental unit waterline effluent water at less than 500 CFU/mL. 631-582-6777; crosstex.com.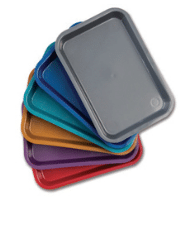 Jewel Tones Brighten Operatory Color Coding
Zirc Co, Buffalo, Minnesota, has launched new modern color-coding shades for its products. The jewel-toned colors— midnight blue, plum, copper, red, gray, and teal — provide a visually pleasing chairside set-up. These colors complement Zirc's Organizational Box of Efficiency, which provides a hands-on experience with more than 25 of the company's most popular color-coding products. 800-328-3899; zirc.com/zobe.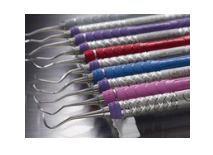 Sharp, Longlasting Hand Instrument Line
Hu-Friedy, Chicago, has introduced EverEdge 2.0, its latest innovation in hand scaling instrumentation designed to help clinicians achieve the best clinical outcomes. EverEdge 2.0 was developed using a proprietary heat treatment process and enhanced finishing techniques. The optimized steel of EverEdge 2.0 is designed to provide superior edge retention and wear characteristics that will last the life of the instrument. EverEdge 2.0 instruments are available in the popular original EverEdge diamond-knurled, large-diameter handle, as well as the Resin 8 Colors handle. The new purple grips allow for easy identification of the EverEdge 2.0 scalers in each set-up. 800-HU-FRIEDY; hu-friedy.com/EE2.
---
From Dimensions of Dental Hygiene. April 2016;14(04):60.