December 2015 Marketplace
A listing of featured products.
DENTINAL HYPERSENSITIVITY STRIPS
Procter & Gamble, Cincinnati, offers Crest® SENSI-STOP™ STRIPS designed to deliver long-lasting and immediate dentinal hypersensitivity relief right where patients need it. Crest SENSI-STOP STRIPS are thin, flexible strips that contain oxalate gel on one side. The strip is designed to cover the outer gumline of sensitive teeth. This gives the key ingredient time to form a lasting barrier that blocks dentinal tubules to help relieve sensitivity. (800) 543-2577; dentalcare.com.
WRAP-AROUND LASER EYEWEAR
Palmero Health Care, Stratford, Connecticut, provides wrap-around laser eyewear. The polycarbonate filter lenses feature a lightweight nylon frame, rubberized temple bars for a comfortable grip, and rubber nose pad and foam pad insert to promote fit while ensuring complete eye protection. The laser eyewear also offers optical density >5+ from 800 nm to 980 nm and visible light transmission. (203) 377-6424; palmerohealth.com.
CLIP-ON FACE SHIELD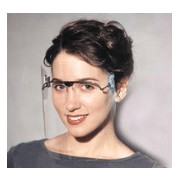 Protex, Salida, California, presents its Pro-Tex® clip-on face shields. The long, ultra-lightweight, disposable face shield attaches directly to prescription glasses. Pro-Tex may be worn with support frames when prescription glasses are not worn. Disposable face shields—available in standard (FS-6), long (FS-8), and extra-wide (FSX) sizes—can be wiped clean for extended clinical use. (800) 680-9361; protexfaceshields.com
FLUORIDE VARNISH
DENTSPLY Professional, York, Pennsylvania, manufactures NUPRO® White Varnish. This product features a unique formulation with rapid fluoride release for dentinal hypersensitivity relief. Clinicians can apply NUPRO White Varnish to a wet tooth and without worry of it clumping, dripping, or stringing. NUPRO White Varnish spreads easily on teeth to leave a uniform layer and sets to a clear finish. (800) 989-8825; nuprovarnish.com.
DISPOSABLE PROPHY ANGLE
Preventech, Indian Trail, North Carolina, recently introduced its Pivot®NL Contra Disposable Prophy Angle, which combines the ergonomic and cleaning benefits of a 15° contra bend with high performance. Due to its ergonomic design, PivotNL Contras offer improved reach, access, visibility, and comfort. The American-made cups are available in firm or soft and fit all slow-speed, straight-nose cone-style handpieces. PivotNL Contra Disposable Prophy Angles run smooth and operate free of chatter. Free samples are available. (800) 474-8681; preventech.com.
NITRILE EXAMINATION GLOVES
Aurelia Gloves, a division of Supermax Healthcare Inc, Aurora, Illinois, provides Aurelia Blush® Nitrile Powder-Free Examination Gloves. The company calls Aurelia Blush a glove that cares for the community. That's because $2 from every case of Aurelia Blush sold is donated to local charities. Packaged in a 200-glove count box, Aurelia Blush are blush-colored, latex-free, nonsterile, ambidextrous, textured-fingertip gloves that give back. (877) AURELIA; aureliagloves.com.
SENSOR HOLDER
DENTSPLY Rinn, York, Pennsylvania, makes the disposable Uni-Grip 360 sensor holder, which enables clinicians to produce an entire full-mouth series using only one holder. The easy rotating tab reduces the amount of time needed to capture a full-mouth series of radiographs, and it can be used alone or with the autoclavable Uni-GripAR® arm and ring for extra positioning accuracy. (800) 323-0970; rinncorp.com.
CLEAR FLUORIDE VARNISH
Preventech, Indian Trail, North Carolina, has launched its Vella 5% sodium fluoride varnish with xylitol. Delivering improved esthetics and smooth, easy application, this clear, thin-layer application system sets quickly when it comes in contact with saliva. Its smooth, mess-free formula encourages patient compliance, while also delivering high fluoride uptake and relieving pain associated with dentinal hypersensitivity. Vella is available in four patient-pleasing flavors: strawberry, spearmint, melon, and bubble gum. (800) 474-8681; preventech.com.
INSTRUMENT MANAGEMENT SOLUTION
Hu-Friedy, Chicago, introduces its IMS® Infinity Series™ Cassettes. Designed for the effective instrument processing and infection control, the cassettes support evolving instrument processing guidelines and also increase dental practice efficiency while protecting patients, staff, and instruments. IMS Infinity Series Cassettes are made from high-quality, electropolished stainless steel and feature a modern-hole pattern for increased water flow; an innovative silicone rail design; and a latch design for single-handed opening. (800) 483-7433; hu-friedy.com/infinity-series.
PROPHY PASTE WITH AMORPHOUS CALCIUM PHOSPHATE
Premier Dental Products Co, Plymouth Meeting, Pennsylvania, offers Enamel Pro—an innovative remineralizing technology featuring amorphous calcium phosphate. Clinicians and patients will appreciate the unique presentation, pleasant aroma, flavors, and taste of Enamel Pro as it works to remove stains and polish quickly without splatter. Enamel Pro is gluten free, and it can be purchased in multiple grits and seven flavors. (888) 670-6100; premusa.com.
COMPANY INTRODUCES CONTEMPORARY PACKAGING
Cranberry USA, Pinole, California, a brand synonymous with reliability and innovation, continues its 25th anniversary celebration by introducing new contemporary packaging that reinforces the strong-soft quality found in all Cranberry products. The new packaging will feature an easy-access opening for glove dispensing and prominent product description with large size indicator. Although the look of the packaging is changing, oral health professionals will continue to receive the same trusted quality found in each product. (888) 811-6839; cranberryusa.com.
NITRILE GLOVES
Aurelia Gloves, a division of Supermax Healthcare Inc, Aurora, Illinois, introduces its Sonic® Nitrile Powder-Free Gloves. This innovative examination glove is made from the company's customized formulation, which adapts seamlessly to natural hand movement. Sonic Nitrile Gloves feature a soothing indigo blue color and are packaged in Aurelia's eco-packed 300-count box. Available in five sizes, the gloves can be purchased via most major dental distributors. (877) AURELIA; aureliagloves.com.
ULTRASONIC SCALING SYSTEM
DENTSPLY Professional, York, Pennsylvania, has released its updated Cavitron Touch™ ultrasonic scaling system. Cavitron Touch combines touchscreen technology with a fully rotating, detachable Steri-Mate® 360 handpiece. Featuring innovative design and capacitive-touch interactive screen, the Cavitron Touch ultrasonic scaling system provides easy maneuverability and ergonomic benefits. The new Steri-Mate 360 handpiece has a fully rotating nose to allow free-flowing movement and access within the oral cavity. (800) 989-8826; cavitronsystems.com.
XYLITOL-INFUSED PROPHY PASTE
Preventech, Indian Trail, North Carolina, manufactures MAXmin® Prophy Paste with NuFluor®. This proprietary formulation features fluoride, calcium, and phosphate chemistry designed specifically for prophy paste. Sweetened with xylitol, a naturally occurring "tooth-friendly" sweetener, MAXmin maximizes cleaning while minimizing splatter and cost. In addition to being tough on stains, this prophy paste flash rinses to a clean finish. Available in medium and coarse grits, MAXmin is available in patient-friendly mint, cherry, bubble gum, and orange vanilla flavors. Free samples are available. (800) 474-8681; preventech.com.
POWER TOOTHBRUSH WITH BLUETOOTH TECHNOLOGY
Procter & Gamble, Cincinnati, makes the Oral-B® PRO 5000 with Bluetooth technology designed to improve patient compliance. The system allows for two-way communication between the toothbrush and an Oral-B App to help patients in three fundamental areas: gentleness, effectiveness, and compliance. The app can be programmed to coach, motivate, and help patients track their daily compliance with self-care regimen recommendations. (800) 543-2577; dentalcare.com.
CUSTOM-FITTING CAMERA SLEEVES
Flow Dental Corp, Deer Park, New York, has announced its latest product: Perfect Fit sleeves. Perfect Fit sleeves offer dental practices the ability to create a custom-fit camera sleeve with virtually any size camera. This affordable solution is also easy to use: just slide it over the camera, pull tight, and then wrap securely using the blue tab to achieve a custom fit. (631) 242-9729; flowdental.com.
ASEPSIS SOLUTION
Palmero Health Care, Stratford, Connecticut, offers DisCide ULTRA—a complete line of effective, fast-acting, hospital-level disinfectants. DisCide ULTRA is designed to simplify operatory cleanliness and aid in expediting operatory turnover without compromising infection control protocols and standards. Offered as a spray, foam, aerosol, and towelette, this noncorrosive and nonstaining disinfectant kills pathogens in 1 minute or less. (800) 344-6424; palmerohealth.com.
CORDLESS PROPHY SYSTEM
DENTSPLY Professional, York, Pennsylvania, is the maker of the Midwest RDH Freedom Cordless Prophy System—a unique product designed to reduce wrist fatigue and improve comfort during polishing procedures. An autoclavable metal outer sheath offers enhanced infection control. The specialized latex-free NUPRO Freedom disposable prophy angle is designed to prevent costly handpiece breaks and increase battery life. (800) 989-8826; midwest-rdh.com.
POWER SCALING IMPLANT INSERTS
Premier Dental Products Company, Plymouth Meeting, Pennsylvania, announces the arrival of its innovative Big Easy® Ultrasonic Implant Inserts. Featuring no-scratch tips, these inserts safely and quickly clean around implant surfaces and are also ideal for sensitive patients. The innovative design features a permanently attached tip made from PEEK polymer, which is both autoclavable and tough for long-lasting performance. Inserts are available in 25K and 30K frequencies. (888) 670-6100; premusa.com.
ERGONOMIC PROPHY ANGLES
Hu-Friedy, Chicago, offers its Hu-Friedy Disposable Prophy Angles (DPA). The angles feature ergonomic and design enhancements intended to improve clinical outcomes, reduce clinician stress, and maximize patient acceptance. The high-quality construction of these prophy angles delivers smooth performance with less vibration, heat, and chatter. A proprietary ergonomic grip increases rotational control and allows for a light yet secure grasp that improves paste delivery and reduces operator hand fatigue. DPA is available in soft and firm cup options and compatible with most low-speed handpieces. (800) 483-7433; hu-friedy.com/DPA.
TOOTHPASTE AND GEL SYSTEM
Procter & Gamble, Cincinnati, makes Crest® PRO-HEALTH® [HD]™ Toothpaste. The daily two-step toothpaste and gel system is designed to help improve gum health and reduce gingivitis. Step one delivers the power of stannous fluoride, uniquely formulated to help inhibit the growth of plaque bacteria associated with gingivitis. Step two provides additional whitening power to remove surface stains with the help of hydrogen peroxide. (800) 543-2577; dentalcare.com.
PREVENTIVE TREATMENT GEL
Premier Dental Products Co, Plymouth Meeting, Pennsylvania, has launched Enamelon® Preventive Treatment Gel—a new home-care solution that is a safe and effective alternative to both 5,000 ppm fluoride toothpastes and remineralizing pastes. Enamelon Preventive Treatment Gel prevents caries and gingivitis, treats dentinal hypersensitivity, and provides a patented saliva-soluble coating that moisturizes and soothes soft tissue. (888) 670-6100; premusa.com.
MAGNETOSTRICTIVE INSERTS
Hu-Friedy, Chicago, is the manufacturer of the XT Triple Bend Insert—the most recent addition to Hu-Friedy's ultrasonic insert product line. The XT Triple Bend Insert features a thin, tough design that delivers improved access during scaling procedures, including difficult-to-reach subgingival and interproximal areas. A triple-bend shank design offers adaptability, with beveled edges on the tip for efficient calculus removal. The magnetostrictive insert is offered in Streamline Direct Flow or Swivel™ Direct Flow styles, and the Swivel handle style allows for 360° rotation for efficient insert tip repositioning without repeated readjustment of the handpiece cord. (800) 483-7433; hu-friedy.com.
TOOTH WHITENING SYSTEM
DENTSPLY Professional, York, Pennsylvania, now sells its Captivate by NUPRO™ Tooth Whitening System. Designed to deliver consistent whitening results, this 15% hydrogen peroxide formula is designed to provide results within 7 days when worn just 15 minutes per day. Captivate whitens teeth significantly with at-home use, while results are even more profound when patients receive an in-office application. (800) 989-8826; captivatebynupro.com
THIN NITRILE GLOVE
Aurelia Gloves, a division of Supermax Healthcare Inc, Aurora, Illinois, introduces Amazing™—its thinnest nitrile examination glove to date. Measuring just 2 mil thick, this light and flexible nitrile glove conforms to clinicians' hands for superior tactile sensitivity. Textured fingertips offer improved grip and control. Each 300-count box of gloves is packaged using the company's "Zero-Touch" technology, which eliminates human contact to prevent potential cross contamination while delivering wrinkle-free, hasslefree dispensing. (877) AURELIA; aureliagloves.com.
---
From Dimensions of Dental Hygiene. December 2015;13(12):60–63.