Helping to Create Smiles Across Generations
VOCO's Profluorid Varnish is highly popular among dental hygienists 
due to its ease of use, smooth consistency, and subtle flavor.
Since the 2006 report by the American Dental Association and the American Academy of Pediatric Dentistry recommended the utilization of fluoride varnishes as fluoride treatments, VOCO's Profluorid Varnish has become one of the most popular fluoride varnishes in the United States market. To what do you attribute its success?
Many dental hygienists agree that one of the most powerful influences on whether patients will accept or decline a fluoride varnish treatment is their prior experience with a varnish's flavor and consistency. VOCO's Profluorid Varnish has a thin, less clumpy, and more pleasant consistency than other fluoride varnish brands, and comes in five great flavors: melon, caramel, cherry, mint, and bubblegum. Caramel is the most popular and many users say it tastes like cake batter.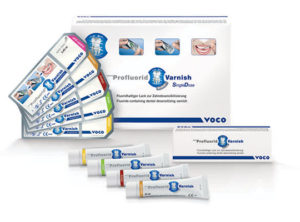 Additionally, Profluorid Varnish has a high fluoride content of 5%, or 22,600 ppm, and high immediate fluoride release, which not only serves to deliver protective power to the tooth structure, but immediately reduces sensitivity. This is particularly important as the average requirement for patients to leave fluoride varnish on the teeth is 4 to 6 hours, and many remove it before this window. The high fluoride release increases the overall effectiveness of the treatment by immediately treating the tooth with an optimal dose of fluoride.
In addition to patients, dental hygienists also enjoy Profluorid Varnish. What is it that attracts dental hygienists to the product?
Dental hygienists appreciate the ease of use in Profluorid Varnish's spreadable consistency and SingleDose delivery system. They report that the ingredients in other varnishes often separate while in the package, so they have to stir it before use. Profluorid Varnish does not. And more than anything, dental hygienists appreciate happy patients.
VOCO's Profluorid Varnish is one of the most successful fluoride varnishes in the US market with a growing customer base. In the past year, some concerns have surfaced via social media regarding colophony-based fluoride varnishes and the potential for an allergic reaction by patients with pine nut allergies. Given that Profluorid Varnish is a colophony-based varnish, what information can VOCO share about the relevance of this concern?
Yes, VOCO's Profluorid Varnish has enjoyed more than a decade of growth in the US market and throughout the world, having been used in millions of applications with favorable results and satisfied patients. The concern over colophony-based fluoride varnishes stems from the inaccurate association between colophony and pine nuts. Colophony is derived from pine sap (tree rosin); based on the relevant scientific literature, there is no evidence of any connection between colophony and pine nuts, peanuts, or true nuts, such as chestnuts, pecans, walnuts, and hazelnuts. VOCO's Profluorid Varnish is manufactured in-house, in a secure, nut-free facility, eliminating any concern of inadvertent exposure to pine nut residues. Thus, Profluorid Varnish is completely safe for use by individuals with specific allergies to pine nuts, peanuts, or true nuts. Beyond nuts, Profluorid Varnish does not contain corn, shellfish, eggs, milk protein, soy, gluten, triclosan, petroleum, red dye/artificial coloring, saccharin, or aspartame.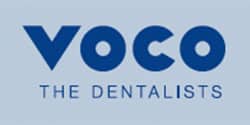 From Dimensions of Dental Hygiene. December 2019;17(11):47.