Dimensions Welcomes New Editorial Advisory Board Member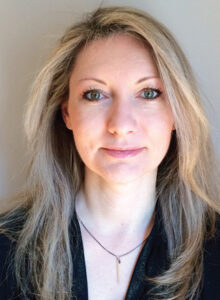 Dimensions of Dental Hygiene announces the addition of Anna Matthews, RDH, MS, to its prestigious Editorial Advisory Board. A professor in the Dental Hygiene Program at New York City College of Technology (City Tech), she was named chairperson of the department in August 2022. A 2004 alumna of the City Tech Dental Hygiene Program, Matthews earned a Doctorate in Dental Sciences at the Belarussian State Medical University in Minsk, Belarus. She immigrated to the United States after completing her residency in pediatric dentistry in 2000. In 2011, she completed a Master of Science in Neuroscience and Developmental Disabilities from the College of Staten Island, City University of New York.
A gifted writer, Matthews has published extensively on diverse topics such as emerging issues in dentistry and dental hygiene, novel pharmacotherapies of medical and dental conditions, microbiology of oral and systemic disease, student diversity in health professions, and educational innovations/technology in the classroom.
Her latest article, co-authored with Isis Marsh, RDH, BSDH, focuses on Porphyromonas gingivalis and appears here.
From Dimensions of Dental Hygiene. October 2022; 20(10)10.