Spotlight on Clinicians: Dual Careers in Dental Hygiene and Law Make for an Interesting Professional Life
For Charlene LaVoie, JD, MPA, RDH, dental hygiene was both a personal achievement and an asset that enabled her to advance her education and put her on the track to a long and varied career.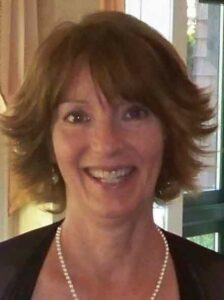 I could not resist submitting a follow-up to the first "Spotlight on Clinicians" column by Joyce Turcotte, RDH, MEd, FAADH, (February 2021), who is my best friend and colleague of more than 45 years. Dental hygiene was both a personal achievement and an asset that enabled me to advance my education and put me on the track to a long and varied career. 
In 1972, I began my education at a women's college. Convinced I needed a productive skill more than further classical education, I applied to the Fones School of Dental Hygiene, University of Bridgeport, in Bridgeport, Connecticut—the birthplace of dental hygiene. Turcotte and I met in a "Teaching Methods and Strategies" class. Later, I joined the faculty at Fones as coordinator of the second-year clinic and I worked in a periodontal practice. Ambitious and eager to continue my education, I enrolled part-time in a Master of Public Administration program at New York University, graduating in 1978. Along the way, I worked in too many unsatisfactory dental offices. Issues such as inadequate aseptic technique and sub-standard clinical skills, not to mention hostile working conditions (eg, sexual harassment), forced me to jump from office to office. These experiences compelled me to pursue a long-held aspiration and I entered law school. 
As a lawyer for 36 years, I practiced trial and public interest law working to empower people in the workplace and in their civic lives. But my commitment to dental hygiene kept me close to the profession as did my friendship with Turcotte. I lectured on legal issues to oral health professionals for her company and, in 2013, we published a peer-reviewed article in Dimensions of Dental Hygiene on the practice impact and legal consequences of the emerging Health Insurance Portability and Accountability Act regulations. 
The twists and turns of the road were challenging, but, in the end, I was rewarded with lifelong friendships and two interesting careers! Dental hygiene education offered a solid starting point. No matter where or how you start, opportunities present themselves. My advice? Learn to recognize and embrace possibilities and don't fear changing course. 
Do you have a story to share? Dimensions wants to hear about you—the clinicians who perform the daily role of caring for patients and have also found an additional way to use your knowledge and skills outside of the operatory. You may be featured in a future issue. Send your story and photo to Jill Rethman, RDH, BA, at: jrethman@belmontpublications.com.
From Dimensions of Dental Hygiene. May 2021;19(5):10.