A new name for a trusted partner: Heraeus Kulzer becomes Kulzer
A new name for a trusted partner Heraeus Kulzer becomes Kulzer  South Bend, IN March 22, 2017. From July 1, Heraeus Kulzer will operate under the name Kulzer. Japan's Mitsui Chemicals Group took over the dental division of Heraeus three
A new name for a trusted partner: Heraeus Kulzer becomes Kulzer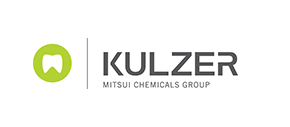 South Bend, IN – March 22, 2017. From July 1, Heraeus Kulzer will operate under the name Kulzer. Japan's Mitsui Chemicals Group took over the dental division of Heraeus three-and-a-half years ago. By changing its name, the firm separates itself from its previous owner and targets new growth. Nothing will change for customers; the established Hanau, Germany-based company remains a reliable partner for dental professionals. 
"Our vision is to be the lifetime partner of our customers," says Akira Misawa, Chief Executive Officer of Heraeus Kulzer. "We understand our customers' needs and want to grow with them. We do this by helping dental technicians and dentists to restore patients' oral health and wellbeing in a safe, more convenient and cost-effective way. Our mission is to develop and provide best-in-class quality products and services that create reliable solutions. That's why we're continuously expanding our global service portfolio." 
The parent company Mitsui Chemicals Inc. (MCI) is fully supportive of this new strategy and the expansion of its services and development work across the board. The current growth plan includes 100 new jobs in the International Sales & Services organization, of which a third will be created in Research and Development. In the future, more employees will work on growth initiatives at the company's headquarters, and there will also be more service jobs with direct customer contact. 
Integrated solutions from a single source  
"The dental market is very competitive and users are now confronted with an incredibly wide range of products – complexity is increasing," says Marc Berendes, Chief Sales Officer at Kulzer. "With our reliable products and new services, we want to help our customers make their processes in practices and laboratories more cost-effective." For this reason, individual products, digital technologies, software and services are now more integrated than ever, allowing users to receive multiple solutions from a single source. One focus of these integration efforts will be consultancy services for workflow optimization. 
Synergies for further growth  
The change of name marks the complete integration of the dental manufacturer into the Mitsui Chemical Group. The Japanese parent company is a market leader in mobility, healthcare provision, nutrition and packaging, as well as in raw materials. The health division's three main products are raw materials for the optical industry, textile composites for sanitary products, and dental materials. With Kulzer, MCI has equipped itself for the dental industry of the future, and plans to further develop this division. 
"We're delighted that Mitsui Chemicals wants to transform the dental division with Kulzer being a strong pillar," says Misawa. "Drawing on years of knowledge and experience in chemistry and materials development, we can make the most of synergies in order to create new market opportunities." The parent company's excellent polymer research team is expected to boost the Kulzer specialists' work on innovative new materials and system solutions – and their cooperation is already bearing fruit. At this year's International Dental Show in Cologne, Germany, Kulzer is presenting a successful development project, the cara Print 4.0 3D printer, realized in partnership with MCI.