Vista Dental Products
For Those Hard to Reach Spaces   RACINE, WI – Pocket Probe™ from Vista Dental Products is the ideal tip for those hard to reach periodontal spaces. This flexible, two piece tip is made from soft, flexible plastic that is
For Those Hard to Reach Spaces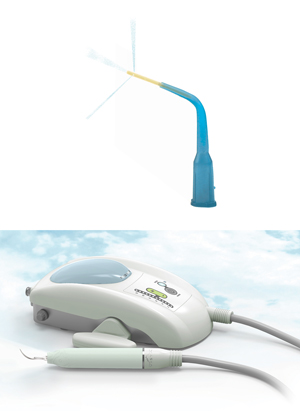 RACINE, WI – Pocket Probe™ from Vista Dental Products is the ideal tip for those hard to reach periodontal spaces.
This flexible, two piece tip is made from soft, flexible plastic that is gentle on gingiva. This tip features a closed end design, with three side-vented irrigation ports, providing thorough flushing for even the hardest to reach spaces.
Pocket Probe tips are the perfect tool for at home patient irrigation, reducing patient discomfort and promoting healing.
To learn more, visit www.vista-dental.com or call 877-418-4782 for a list of current promotions!
Piezo PILOT™ & Co-PILOT™ Ultrasonic Scalers
Vista Dental's Piezo Pilot™ and Co-Pilot™ – More value for a lower price
The Piezo Pilot™ and Co-Pilot offer unprecedented power in a quiet, compact, portable design. The benefits of Piezo Ultrasonic Technology are extensive. Piezo technology offers improved tactile feel and provides greater control, and decreased patient sensitivity when compared to magnetostrictive units.
Pilot™ and Co-Pilot™ scalers feature a broad range of power settings, making it the ideal choice for any dental application. The Piezo Co-Pilot™ features two 300mL fluid capacity reservoirs, one on each side, that are easily filled during procedure, with easy-to-see liquid levels.
Both the Piezo Pilot™ and Co-Pilot™ units include a detachable hand piece, with or without LED light; one set of hygiene tips with torque wrenches; and easy-to-remove silicone sleeves that can be repeatedly autoclaved.
Every Pilot™ now includes: 8 FREE Ultrasonic Tips with wrenches
Every Co-Pilot™ now includes: 10 FREE Ultrasonic Tips with wrenches
Vista Dental offers a complete line of high-quality tips which fit all leading piezoelectric units, with an extensive selection for hygiene, perio, cavity prep, and endodontic applications. Vista's tips are backed by the highest standard of quality ensuring the optimal performance.
# # #