Role of Patient Communication in Caries Management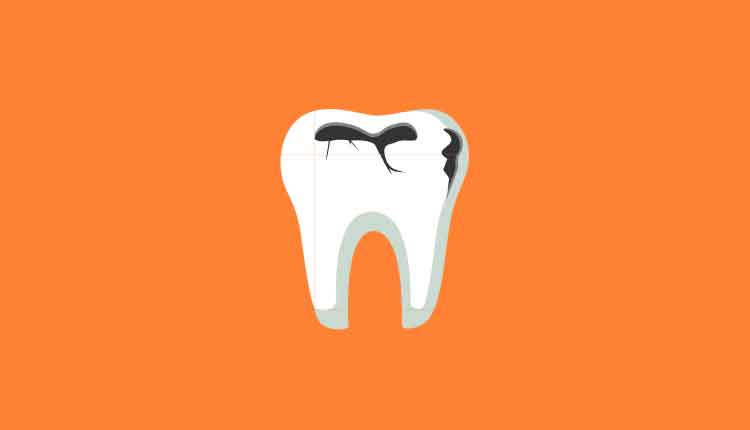 Dental caries is a transmissible bacterial infection but also a chronic biobehavioral disease. Modern caries management calls for customized risk-based disease prevention and management strategies. Surgical (restorative) treatment of carious lesions alone does not address the underlying disease. Without a change in an individual's etiologic factors, new and recurrent caries will likely occur. Using a chronic disease management (CDM) framework can increase the likelihood that patients will receive personalized preventive and therapeutic oral healthcare, which can result in improved oral health. The American Dental Hygienists' Association defines dental hygiene as "the science and practice of recognition, prevention, and treatment of oral diseases and conditions as an integral component of total health." As members of the dental care team, dental hygienists are entrusted to educate and promote optimal oral health behaviors, along with providing preventive dental care. By using effective communication strategies, dental hygienists are well-positioned to engage their patients in altering their oral hygiene and dietary habits to effectively self-manage their dental disease.
Photo Credit: Alexey Yakovenko / iStock / Getty Images Plus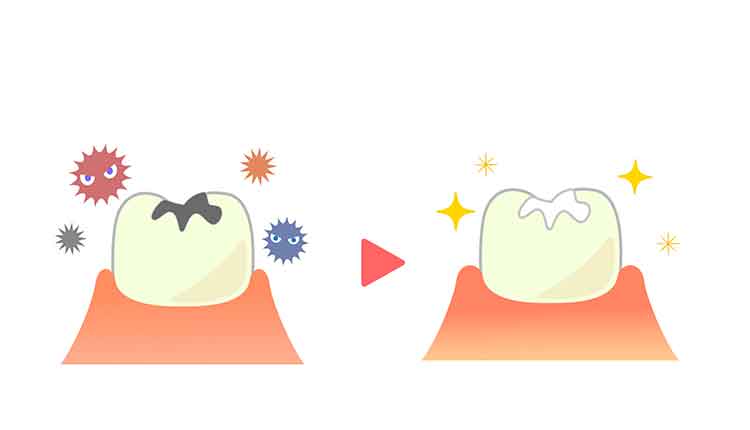 Chronic Disease Management
CDM is a system of coordinated healthcare interventions in which patient self-care efforts are significant. CDM focuses on patient self-management strategies using evidence-based protocols developed by healthcare professionals. As dental caries is a chronic disease significantly influenced by social and behavioral factors, effective disease control requires personalized strategies for each patient. Historical strategies often have relied on providing general information or healthcare providers telling patients what they should or should not do. General recommendations such as "brush your teeth twice a day" and "don't eat candy," have had limited success.
Photo Credit: sumaki / iStock / Getty Images Plus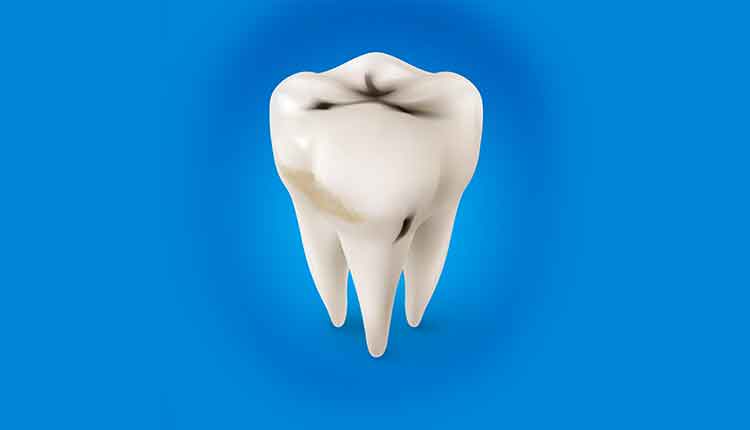 Patient-Centered Approach
Patient-centered approaches, such as CDM, are more promising to engage the patient/​parent/​caregiver to change specific behaviors. CDM calls for close collaboration between a patient/​parent/​caregiver, who is engaged and informed, and a healthcare provider who is proactively promoting behavioral changes. CDM requires shared decision making between the professional care team and the patient/​parent/​caregiver to define problems, set priorities, establish goals, and create treatment plans. Dental hygienists are ideally positioned to identify the etiology of the caries process, educate the patient/​parent/caregiver, provide personalized coaching and support to the patient/​parent/​caregiver to make behavioral changes, and provide referrals for restorative treatment as needed.
Photo Credit: dvarg / iStock / Getty Images Plus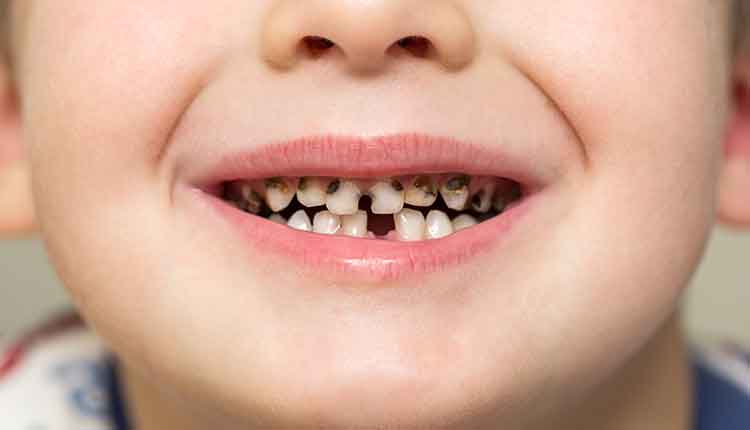 Early Childhood Caries
Children with early childhood caries (ECC) often require restorative treatment with sedation or general anesthesia, which have health risks and high costs. Using a CDM framework can help to prevent dental caries, arrest decay, or slow caries progression. In young children, successful CDM may result in the deferral of surgical treatment until they are ready to cooperate with conventional in-office treatment.
Photo Credit: Andrii Zorii / iStock / Getty Images Plus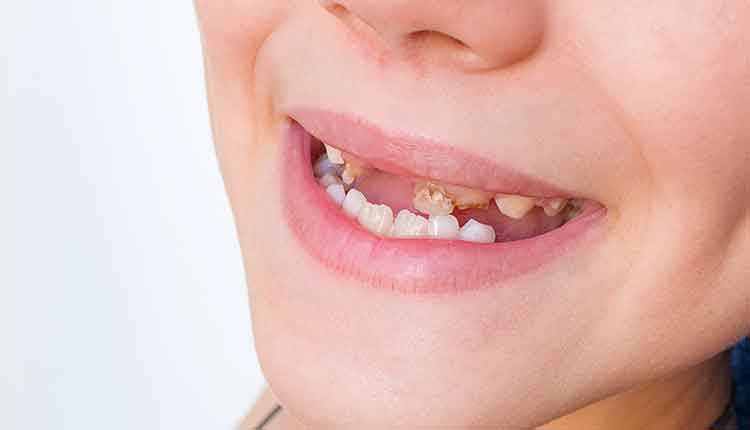 Risk Assessment
CRA is the process of establishing the probability of developing new carious lesions over time. CRA is necessary to understand why decay occurred or a patient's future risk for developing decay. Structured CRA forms are available from the American Dental Association, American Academy of Pediatric Dentistry, Caries Management by Risk Assessment (CAMBRA), and other groups. Understanding and documenting the risk factors (eg, dietary sugar exposure—types and frequency of sugary snacks and beverages), protective factors (eg, brushing and flossing frequency, use of fluoride toothpaste) and clinical findings (eg, carious lesions by tooth, surfaces, and activity; oral hygiene status) specific to the patient during the particular visit help clinicians support patients toward behavioral change as well as assess any changes at subsequent appointments.
Photo Credit: Evgen_Prozhyrko / iStock / Getty Images Plus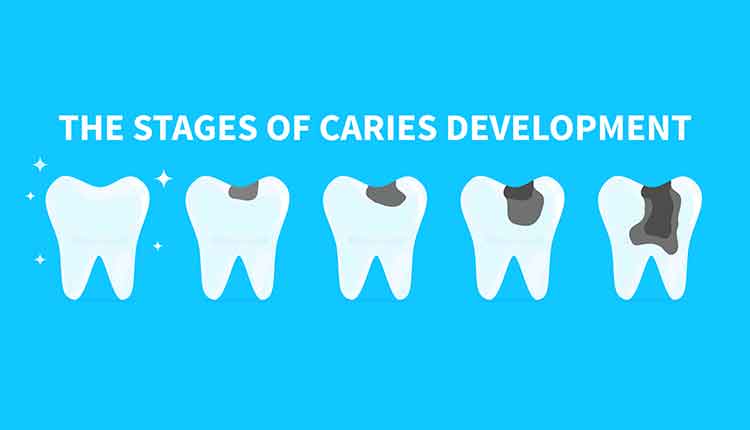 Starting a Conversation
Obtaining permission from the patient/​parent/​caregiver is good practice before beginning a conversation concerning the patient's caries risk, explaining the caries process, or providing personalized coaching. In the ECC Collaborative, visual flip charts and handouts were developed to help guide the conversations with patients and parents/​caregivers. A member of the care team, most often the dental hygienist, coaches the patient/​parent/​caregiver on self-management goal setting. Recognizing that change is difficult to achieve and harder to sustain, no more than one or two self-management goals—such as brushing twice a day instead of once, using a high potency fluoride toothpaste, or reducing sugar intake (eg, replacing frequent juice consumption with water—are typically set until the next visit.
Photo Credit: svetolk / iStock / Getty Images Plus

Role of Dental Hygienists
Dental hygienists play a pivotal role in CDM by providing risk-based patient education, coaching, support, and self-management goal setting. The components of the CDM clinical protocol are opportunities for dental hygienists to assume leadership roles in the dental setting. CDM requires professionals to work collaboratively with the patient/​parent/​caregiver to address specific risk factors. At the same time, patients may present for restorative treatment, but the dental hygienist may see them separately for short visits to reassess caries risk factors and provide ongoing self-management support. Using promising communication strategies, dental hygienists are ideal members of the dental care team to engage patients in altering caries risk behaviors to improve their oral health.
Photo Credit: Ekaterina Kornyukhina / iStock / Getty Images Plus
This information is from the article Communication Is Key In Caries Management by Man Wai Ng, DDS, MPH and Victoria Grady, RDH, BSDH. To read the article,
click here
.