Oravital Inc. Showcasing its Advanced Periodontal Infection Diagnosis and Treatment System During its GNYDM Debut
Oravital Inc. Showcasing its Advanced Periodontal Infection Diagnosis and Treatment System During its GNYDM Debut   Toronto, CA – November 9, 2015 – Oravital Inc., which recently launched the Oravital® periodontal and breath odor diagnosis and treatment system into the
Oravital Inc. Showcasing its Advanced Periodontal Infection

Diagnosis and Treatment System During its GNYDM Debut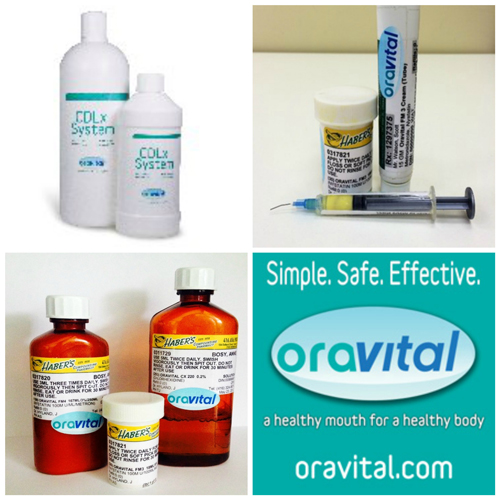 Toronto, CA – November 9, 2015 – Oravital Inc., which recently launched the Oravital® periodontal and breath odor diagnosis and treatment system into the U.S. professional dental market, will be making its debut at the Greater New York Dental Meeting at the Jacob K. Javits Convention Center at booth # 3838 from November 29th through December 2nd.
According to company president and CEO Dr. Jim Hyland, "We are very excited about our debut at the Greater New York Dental Meeting. We've learned from our experience in Canada, that speaking to dentists and hygienists in person is very important for creating brand awareness. We have also learned that dental professionals are looking for a system to predictably control gingival bleeding and breath odors."
Throughout the meeting, Oravital® will be offering a show special of $995 ($1,295 value) for its oral infection diagnosis, treatment and coaching system Platinum Package. In addition, Dr. Hyland, DDS BSc, and his clinical management team consisting of Chief Science Officer Anne Bosy, RRDH, MEd, MSc, and Clinical Hygiene Educator Kerry Lepiciek, RDH, will be on hand to explain the efficacy and application of the proprietary Oravital® System, which is indicated for the treatment of both periodontal disease and halitosis, and consists of the following five steps:
Diagnosis employing, in addition to periodontal charting, the use of a Papillary Bleeding Score and oral microbial reports using Gram stain or DNA analysis.
Treatment using a prescribed Oravital® antibiotic and/or antimicrobial rinse specifically targeted to eliminate particular biofilm pathogens causing the oral infection.
Evaluation following initial treatment to document changes and plan additional therapy if needed.
Maintenance encouraging regular dental hygiene appointments and good oral home care consisting of regular brushing and cleaning between their teeth, and using an Oravital® maintenance rinse on a daily basis.
Monitoring health by determining through Oravital® microbial testing at least once a year and through periodontal diagnostic testing as to whether the oral biofilm is still in balance.
"Undiagnosed and untreated oral infections are a North American epidemic and include gum disease and halitosis," explains Hyland. "We also know that gum disease is a contributing factor to many systemic conditions such as cardiovascular disease, Alzheimer's and diabetes, because the infection spreads via bacteremia. The Oravital® system can have a very positive impact on the overall health of the patient."
For more information on the Oravital® system and how your dental practice can become a certified Oravital® Clinic, visit www.oravital.com or call 1-800-909-6468.
# # #