America's ToothFairy Alights on Capitol Hill to Advocate for Child Nutrition
America's ToothFairy Alights on Capitol Hill to Advocate for Child Nutrition   Charlotte, NC – November 11, 2015 – On Tuesday, November 10, America's ToothFairy National Children's Oral Health Foundation, MomsRising and the Food Research and Action Center (FRAC) held
America's ToothFairy Alights on Capitol Hill to Advocate for Child Nutrition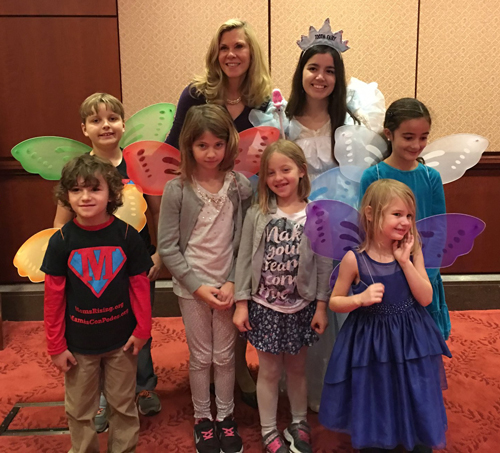 Charlotte, NC – November 11, 2015 – On Tuesday, November 10, America's ToothFairy: National Children's Oral Health Foundation, MomsRising and the Food Research and Action Center (FRAC) held a briefing on Capitol Hill to urge action on the reauthorization of child nutrition programs. These programs provide critical support to millions of children in the United States, including children of veterans.
Speakers, including America's ToothFairy President and CEO Fern Ingber, helped raise awareness of the importance of child nutrition and its connection to oral health. Ingber's message focused on the inextricable link between oral health and systemic health because the mouth is the gateway to the body.
At the event, MomsRising and FRAC supporters shared a petition with more than 25,000 signatures to Congress asking them to ensure low-income children have access to nutritious, healthy food wherever they live, learn and play. Children dressed in fairy wings served as assistant tooth fairies, delivering petitions to Congressional leaders and dropping off hand-decorated magic wands to help leaders "tap into their magic powers" to end child hunger.
"America's ToothFairy is proud to support child nutrition programs," said Ingber. "Just as severe tooth decay harms a child's entire body, sustained poor nutrition impedes overall health and quality of life. It is critical we do everything possible to ensure all children have access to nutritious food."
Click here for WDRW news coverage of the event.
# # #