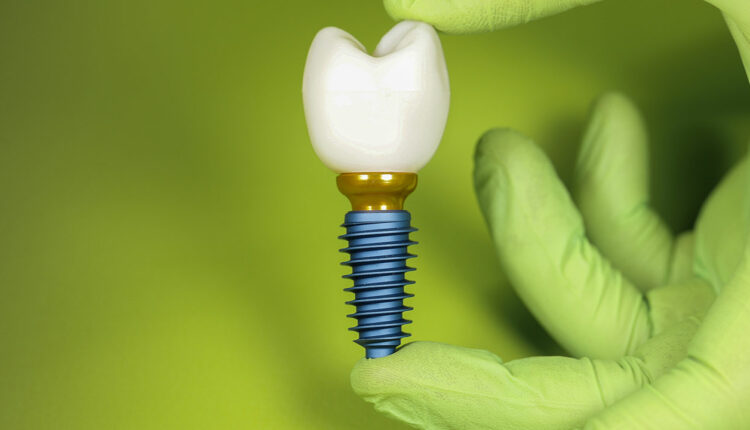 Tocarciuc Dumitru / iStock / Getty Images Plus
Navigating Dental Implants in Medically Complex Older Adults
When dealing with older adults who have comorbidities, clinicians should prioritize a well-thought-out approach to dental implant therapy.
Many older adults have comorbidities that directly impact the placement and long-term success of dental implants. Unfortunately, the aging process brings with it increased frailty and often involves common chronic conditions. Examples include cardiovascular disease, cancer, respiratory diseases, diabetes mellitus, cirrhosis of the liver, osteoarthritis, and conditions that involve neurocognitive impairment.
According to Halpern and Adams,1 clinicians should consider several key points when dealing with medically complex dental implant candidates:
Dental implant therapy in medically complex patients is predicated on a well-thought-out surgical and restorative foundation that promotes both long-term function and improved, health-related quality of life.
Implant therapy in medically compromised patients involves a multiplicity of presurgical, postsurgical and pharmacologic considerations.
There is no consensus as to whether medically complex patients' risk for early or late implant failure exceeds those of healthy patients.
Additionally, there is no consensus as to whether implant therapy in immunocompromised individuals results in implant survival rates comparable to healthy cohorts.
Published studies of long-term dental implant success and survival provide more realistic options for restoration of function and esthetics regardless of age — and, in most cases, medical disabilities. After studying patients between 66 and 93 years of age, Becker et al2 report that older individuals receiving dental implants had excellent implant survival rates, low periodontal disease index scores, minimal changes in interproximal bone health, and outstanding quality of life scores. Additionally, they suggest this cohort can be maintained in good oral health. Therefore, in many cases implants (rather than dentures) are the treatment of choice.
Given the undoubted benefits of an implant-retained restoration compared to removable alternatives for oncology patients, the use of implants may even be justified when implant survival rates are significantly below those reported for healthy individuals.3 Similarly, patients with hyposalivation can benefit from implant-retained appliances due to the lack of retention of a standard denture3 and frequent sore spots due to reduced salivary production.
References
Halpern LR, Adams DR. Medically complex systemic disease and dental implant success/​survival. Dent Clin N Am. 2021;65:1–19.
Becker W, Hujoel P, Becker BE, Wohrle P. Dental implants in an aged population: evaluation of periodontal health, bone loss, implant survival, and quality of life. Clin Implant Dent Relat Res. 2016;18:473–479.
Schimmel M, Srinivasan M, McKenna G, Muller F. Effect of advanced age and/or systemic medical conditions on dental implants survival: A systematic review and meta-analysis. Clin Oral Implants Res. 2018;29(Suppl 16):311–330.
This information originally appeared in Hottel T, Chirla C. Expanding applications for dental implants. Dimensions of Dental Hygiene. 2023; 21(6):40-43.