Dr. Usa Bunnag Chosen as 2017 ADA Humanitarian Award Recipient
Dr. Usa Bunnag Chosen as 2017 ADA Humanitarian Award Recipient CHICAGO, January 9, 2017 — In recognition of more than three decades of service, which includes a continuing commitment to Thailand and her community in Maryland, the American Dental Association
Dr. Usa Bunnag Chosen as 2017 ADA Humanitarian Award Recipient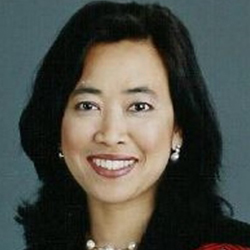 CHICAGO, January 9, 2017 — In recognition of more than three decades of service, which includes a continuing commitment to Thailand and her community in Maryland, the American Dental Association announced today that Dr. Usa Bunnag has been named the 2017 ADA Humanitarian Award recipient. She will be honored at ADA 2017 – America's Dental Meeting, taking place in Atlanta from October 19-23.
A native of Thailand, Dr. Bunnag immigrated to the United States when she was 14. After earning her dental degree and founding a private practice, Dr. Bunnag increasingly focused her attention on service. She is best-known for the charity she founded, Smiles on Wings, which aims to improve the health and well-being of underserved communities in Thailand. Since 2003, Dr. Bunnag has recruited volunteers to join her for biannual trips to Thailand to deliver dental care and humanitarian aid. 
In 2014, with the help of a grant from the ADA Foundation, Smiles on Wings built a permanent dental clinic in southern Thailand. The clinic was created to serve the needs of the local community, which had been devastated by a 2004 tsunami. In a January 2016 trip to the clinic, Dr. Bunnag and her team of volunteers performed 565 dental treatments. 
 Dr. Bunnag, who resides in Bethesda, Maryland, has also had a sizeable impact on her own community. She was the first dentist in her county to provide dental care to children under the Maryland Medicare program, and has served over 2,000 children to date. She is also a designated dentist for the Montgomery County Child Welfare department and has served as designated dentist for the International Rescue Committee Suburban Washington Resettlement Center, which aids refugee families. Since 1996, Dr. Bunnag has also provided free dental care to Buddhist monks in the Washington, D.C. community. 
It is the memory of her mother that sustains her as she serves others, Dr. Bunnag said. "I left Thailand at the age of 14 and left my mother to come to live with my father," she said. "It was the last time I saw her. When she passed away years later, I was in dental school and couldn't afford to go back to see her to say goodbye. This act of giving back is my tribute to her. The more I do it, the more passionate I am. I cannot see myself doing something else. I know she would have wanted me to do it." 
 ADA President Dr. Gary Roberts said Dr. Bunnag is an excellent choice for this award. "With more than three decades serving the underserved in Thailand and here at home, Dr. Bunnag inspires all of us to be humanitarians in our own unique ways as dentists," Dr. Roberts said. "Her Smiles on Wings programs have transformed the lives of thousands upon thousands of people all around the globe, and it is the Board's honor to bestow the 2017 ADA Humanitarian Award to her for her devotion and dedication. I was honored to call her with the news of this award." 
 The ADA Humanitarian Award recognizes dentist members who have distinguished themselves by giving at least 10 years to improving the oral health of underserved populations in the United States and abroad. The award includes $10,000 that is given to the dental charity/project of the recipient's choice.
To learn more about Dr. Bunnag, read this story in ADA News.