Contraindications to Chlorhexidine

In 1987, the prescription mouthrinse 0.12% chlorhexidine gluconate (CHG) was accepted by the American Dental Association (ADA) as an effective aid for reducing supragingival plaque and gingivitis and received the ADA Seal of Acceptance by the Council on Scientific Affairs. CHG was reviewed and approved by the United States Food and Drug Administration (FDA) by means of a new drug application, and classified as safe and effective. The FDA has determined that, based on the evidence, formulations that contain CHG are safe and effective. CHG is available in the US only by prescription.
Photo Credit: eestingnef / iStock / Getty Images Plus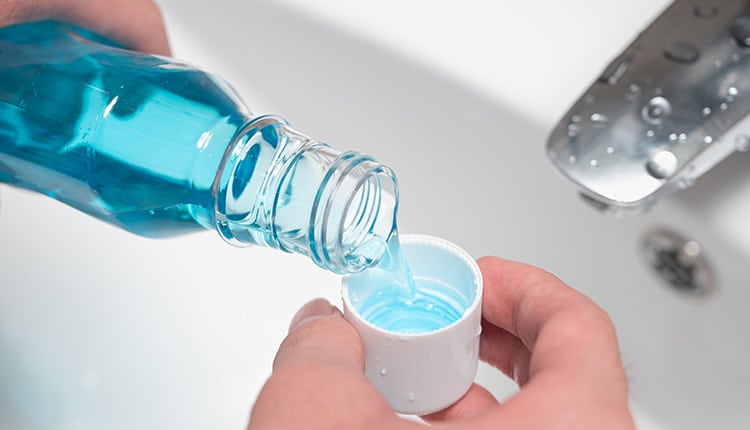 Mouthrinse
The only absolute contraindication to CHG mouthrinse use is hypersensitivity to CHG or to any components found in the product formulation. Most reported allergic reactions occurred during the perioperative period of medical surgeries in hospital settings, and were primarily attributed to exposure to chlorhexidine as a surface disinfectant. However, cases of allergic reactions and anaphylaxis have also been documented using CHG mouthrinse.
Photo Credit: Jae Young Ju / iStock / Getty Images Plus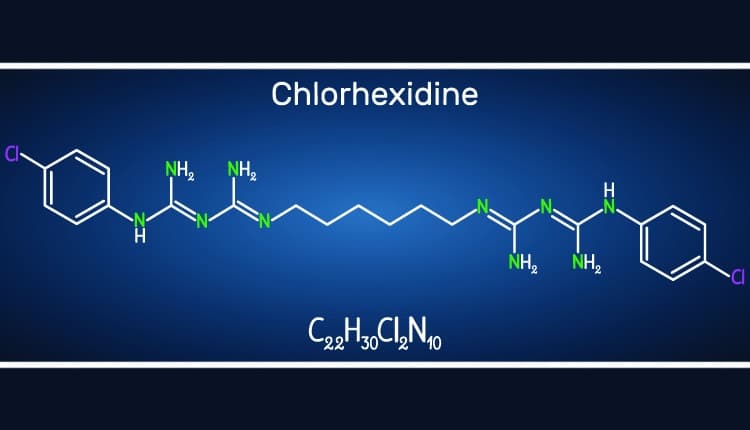 Staining
CHG mouthrinse can stain the teeth, mucosa, gingiva, and the dorsum of the tongue. Stain on tooth surfaces may be removed during a prophylaxis. However, stain may also occur on or around composite restorations, acrylic dental materials, and restorations with an open margin, which may be difficult to completely remove. For this reason, clinicians should assess whether another antiseptic mouthrinse may be preferred for those with cosmetic dentistry. Patients who use CHG mouthrinse may also notice temporary alterations in their perceptions of taste.
Photo Credit: Bacsica / iStock / Getty Images Plus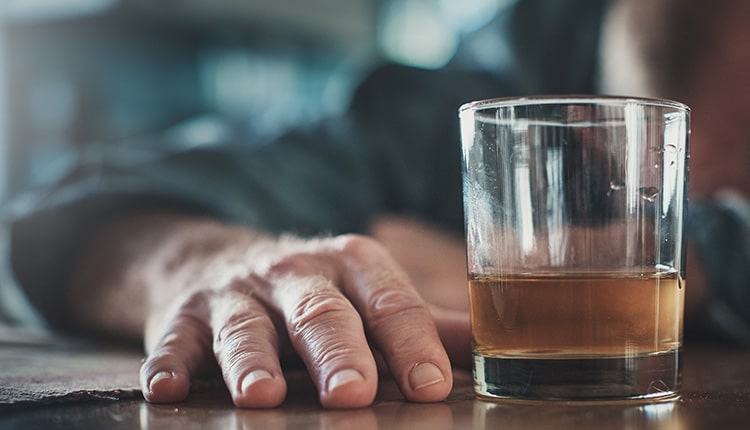 Alcohol Use
Patients with a history of alcohol abuse should be advised that the use of an alcohol-containing mouthrinse may induce relapse, and they should consult with their abuse sponsor before use. Formulations of CHG mouthrinse without alcohol are available.
Photo Credit: RapidEye / E+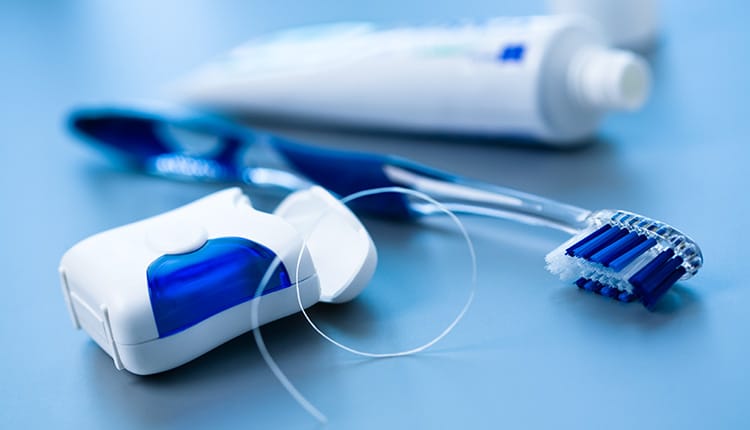 Gingivitis Reduction
For gingivitis reduction, patients should be instructed to brush and floss their teeth, then rinse all toothpaste from the mouth thoroughly. CHG, a cation, negatively interacts with anions, including sodium lauryl sulfate and sodium monofluorophosphate. To minimize risk for this interaction, a waiting period of at least 30 minutes should elapse after dentifrice use prior to rinsing with CHG.
Photo Credit: supermimicry / E+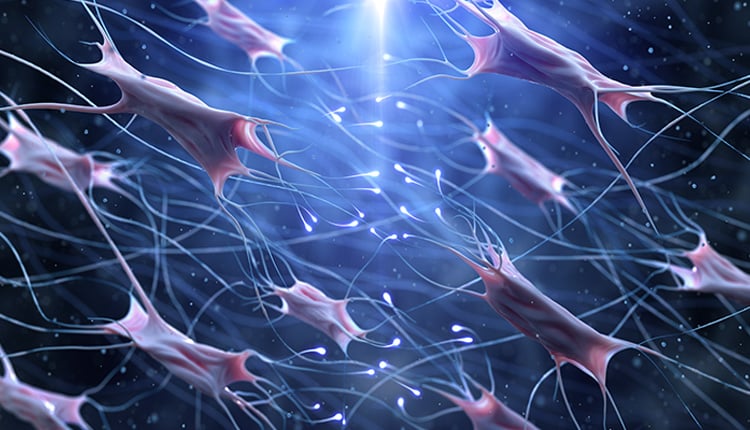 Cytotoxicity
Finally, research suggests that CHG may be cytotoxic to human gingival fibroblasts. Exposure to CHG has been shown to negatively affect fibroblast viability, adhesion, and proliferation, and stimulate apoptosis in vitro, all of which may impede wound healing. It is important to note that CHG mouthrinse is approved for use supragingivally. Risk for cytotoxicity and compromised wound healing negate its use as a subgingival irrigant.
Photo Credit: enot-poloskun / iStock / Getty Images Plus
This information is from the article What Are the Contraindications to Chlorhexidine Use by Ann Eshenaur Spolarich, RDH, PhD, FSCDH. To read the article,
click here
.