The Celebration of Dimensions' 20th Anniversary Continues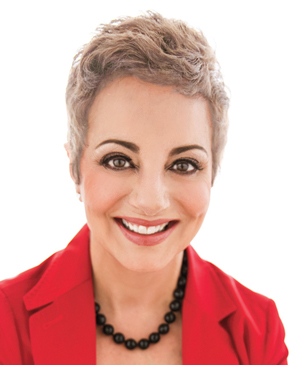 When Dimensions of Dental Hygiene was launched by Lorene G. Kent, RDH, BA, 20 years ago, Editor in Chief Anna M. Pattison, RDH, MS, was instrumental in ensuring the journal provided cutting-edge editorial written by the nation's leading educators and researchers, but the workload was heavy, and the Dimensions team decided it needed more help. 
This sent Kent on a search to find just the right editorial director for the now highly regarded and well-known Dimensions of Dental Hygiene. Jill Rethman, RDH, BA, a popular speaker in the dental field and an expert in periodontics who already had publishing experience, definitely caught Kent's attention. 
Rethman, a fervent Buckeye, envisioned a long career in dental hygiene after graduating from The Ohio State University. And while she did practice for a number of years in a variety of settings (general, periodontal, pediatric), Rethman realized she wanted to use her knowledge and skills in other ways. She began working with a dental products company and started speaking and writing along the way.  
Prior to her tenure at Dimensions, Rethman served as editor in chief for another dental hygiene publication. However, that position was short lived. "Being let go was the best thing that could have happened to me!" Rethman asserted. Kent reached out to her, and the decision was unanimous—Rethman would be the perfect addition to the Dimensions editorial team.
After 10 years as editor in chief, Pattison was ready to focus on her own educational endeavor, Pattison Institute, which provides hands-on instruction on instrumentation to clinicians, educators, and students across the United States and abroad. 
Rethman effortlessly moved into the position of editor chief, and has led the journal for the past 10 years. "I absolutely love working with the Dimensions team! They are professional, skilled, and wonderful people. The work ethic at Belmont Business Media is top notch, and we are committed to producing the best journal. Period," Rethman noted.
As Dimensions celebrates its 20th year, Rethman is honored to be part of Belmont: "Thank you to our readers, authors, reviewers, advertisers, and everyone I have been privileged to work with. This celebration is about YOU—you have made us who we are."
From Dimensions of Dental Hygiene. June 2022; 20(6)6.