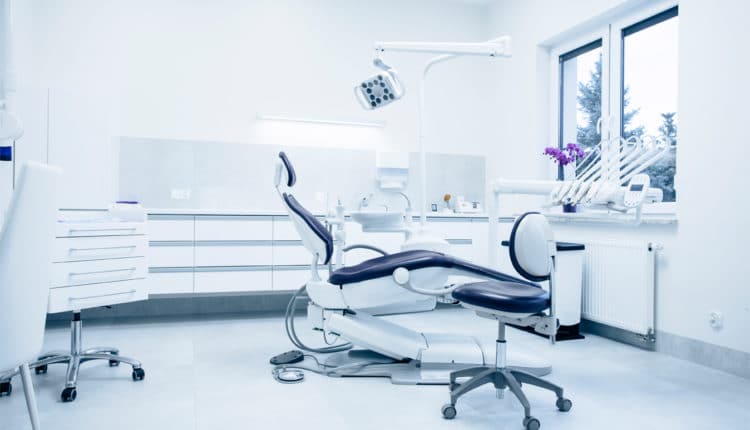 Product Guide
A lists the products used most by dental hygienists with the companies that make each product.
Hand Specific Gloves

Microflex, Reno, Nev, introduces Diamond Grip Plus™ HS gloves, latex, powder-free gloves specifically fitted for right and left hands. The hand specific gloves are sized in .5 increments to ensure an accurate fit. Diamond Grip Plus HS gloves are designed to ease fatigue from repetitive motion due to their more natural fit. (800) 876-6866; www.microflex.com.

 
---
Disinfecting Agent

Total Care, Orange, Calif, introduces CaviWipes disinfecting towelettes. They come in two sizes: regular and extra large. Caviwipes are nonwoven, nonabrasive towels and are recommended for all nonporous surfaces. (800) 841-1428; www.kerrtotalcare.com.

 
---
Mouthrinse for Oral Pain

Sunstar Butler, Chicago, introduces Rincinol™ P.R.N., a nonprescription rinse for oral health relief. The rinse is designed to form a bioadherent protective coating over the mucosal surface to provide pain relief and promote healing without numbing, stinging, or burning. Available over-the-counter or dispensed in the dental office, Rincinol P.R.N. is indicated for many applications such as apthous ulcers, mouth burns, irritation from orthodontic appliances, postoral surgery, and soft tissue management procedures and/or trauma. (800) 528-8537;  www.jbutler.com.
---
Integrated Toothbrush and Paste

Philips Oral Healthcare, Snoqualmie, Wash, and Procter and Gamble, Cincinnati, introduce the IntelliClean System, an integrated power toothbrush and liquid toothpaste dispensing system. The system combines the Sonicare brush with Crest liquid toothpaste and is designed to drive the cleaning ingredients interproximally and into the sulcus. Patients can reapply toothpaste by pushing the dispensing button while brushing. The professional model is now available. (800) 676-SONIC; www.sonicare.com.

 
---
Fluoride Foam

Discus Dental, Culver City, Calif, introduces Fluoridex Maximum Uptake™ 1.23% APF Foam, which is designed to achieve 80% fluoride uptake in 1 minute. The foam is designed to reduce exposure to active ingredients and to create less tray overflow and less gagging. It comes in juicy grape, clean mint, citrus zest, and fresh berry flavors. For patients with extensive cosmetic restorations, Fluoridex Maximum Defense™ 2% NaF Foam, is a neutral sodium, aerated foam designed not to etch the surface of composite or porcelain restorations. (800) 422-9448; www.discusdental.com.

 
---
Loupes

Designs for Vision Inc, Ronkonkoma, NY, provides Best Depth and Resolution (BDR) Loupes. They are available in three focal ranges. The rectangular optics are designed to provide easy unobstructed viewing, allowing the clinician to maintain eye contact with patients. The BDR Loupes weigh 1.7 oz and are available in four different hypoallergenic frames. (800) 345-4009; www.designsforvision.com.

 
---
Triclosan Toothpaste

Colgate Oral Pharmaceuticals, Canton, Mass, offers Colgate Total®, a toothpaste with triclosan-an antibacterial-as the main ingredient. Colgate Total also includes a patented copolymer intended to prolong the retention of triclosan on the surface of the teeth and gums for more than 12 hours and sodium fluoride, an anticaries agent. (800) 2COLGATE; www.colgateprofessional.com.

 
---
Interdental Cleaners

TePe Oral Health Care, Torrance, Calif, provides eight different sized interdental brushes, ranging from pink (.4 mm) to gray (1.3 mm). All of the brushes are made of plastic-coated wire and are safe to use on implants. They are available in singles or packages of eight. Patients can also order direct from TePe for refills. (888) 644-TePe;  www.tepeusa.com.
---
Loupe Systems

Orascoptic-SDS, Middleton, Wis, provide Orascoptic HiRes™ or Dimension-3® wide-field loupe systems combining ergonomically designed, customized working angles with high resolution. They are available in either flip-up or through-the-lens and can be mounted on two titanium frame styles depending on the user's preference. (800) 369-3698; www.orascoptic.com.
---
Cordless Micromotor

Brasseler USA, Savannah, Ga, provides the Hygiene Pro, a lightweight, cordless micromotor. Designed for dental hygienists, the unit comes with a 4 to 1 speed reduction head for disposable prophylaxis angles that produce speeds of 500 to 2,500 rpm. The Hygiene Pro can be used with all Brasseler USA/NSK micromotor heads. (800) 841-4522; www.brasselerusa.com.

 
---
Sealant

3M ESPE, St Paul, Minn, offers Clinpro™ sealant with color change technology, which goes on pink for easy-to-see application and cures to a natural white. The 3M ESPE Adper™ Prompt™ Self-Etch Adhesive is also available as an alternative to the acid etch step. (888) 640-7121; www.3m.com/3mespe/clinprosealant.
---
Oral Rinse

OMNII Oral Pharmaceuticals, West Palm Beach, Fla, provides PERIDEX® Chlorhexidine Gluconate 0.12% Oral Rinse. Peridex is designed for use between dental visits as part of a professional program for the treatment of gingivitis. PERIDEX now comes in 4 oz bottles, which can be dispensed directly from the dental office. It is also available in 16 oz bottles and half gallon pump bottles. (800) 445-3386; www.omniipharma.com.

 
---
Dental Telescopes

Designs for Vision, Ronkonkoma, NY, provides Custom Dental Telescopes that weighs as little as 1.6 oz. Their rectangular optics are designed to offer excellent peripheral vision while the through-the-lens design intends to eliminate chromatic and spherical abberation to reduce eyestrain and provide a wider field of view. The Custom Dental Telescopes are available in 2.5x, 3.5x, and 4.5x magnifications in a number of lightweight frames. A no obligation 45-day trial is available. (800) 345-4009; www.designsforvision.com.
---
Specialty Toothbrushes

Sunstar Butler, Chicago, introduces new handle designs for the End-Tuft and Orthodontic V-Trim toothbrushes in its GUM® line. The new handles have soft ridges on both sides. Sunstar Butler also offers imprinting on both of the specialty brushes. The End-Tuft brush has a small head to address maintenance concerns such as orthodontic bands, furcations, implants, and distal of the last molar. The Orthodontic V-Trim soft brush is designed to facilitate cleaning around orthodontic appliances like brackets, arch wires, buttons, and ligatures. (800) 528-8537;  www.jbutler.com.
---
Furcation Probe

PDT Inc, Missoula Mont, presents the PDT Nabers 2 Furcation Probe with markings at 3 mm, 6 mm, 9 mm, and 12 mm. The PDT black markings are guaranteed to not wear off. The probe comes with a large diameter, solid resin handle.  (800) 240-9895;  www.pdtdental.com.
---
Powder-free Latex Gloves

Supermax Inc/Aurelia, Naperville, Ill, offers the AURELIA® Green Peppermint Honey Comb® Textured, Powder-free, Latex Exam Gloves. The gloves provide the patent-pending Honey Comb Textured peppermint fragrance. Also available in nonscented Honey Comb Texture. (877) AURELIA;  www.supermax-inc.com.
---
Ultrasonic Insert

Hu-Friedy offers two new tip designs to its SWIVEL Direct Flow Ultrasonic Insert Line-the 30kHZ After Five® and After Five Left perio designs. The curved tip is designed to increase adaptation in difficult-to-reach areas. The SWIVEL Direct Flow inserts feature a through-tip water delivery that is designed to focus the water flow directly to the tip to reduce excess spray. (800) HU-FRIEDY;  www.hu-friedy.com.
---
Nitrile Examination Glove

Sullivan-Schein Dental, Melville, NY, introduces Glove Club's Elastex™, a nitrile examination glove. Latex- and powder-free, the glove's low modulus formulation is designed to reduce hand fatigue and increase comfort. Elastex also has a textured surface to improve grip. (800) 372-4346;  www.sullivanschein.com.
---
Waterline Treatment System

Ultradent Products Inc, Salt Lake City, introduces Sterilox, a dental unit waterline (DUWL) treatment system to remove biofilm in DUWLs. Electrolytic water treatment is used to provide DUWL with hard surface and impression disinfection. The Sterilox generator houses a proprietary electrochemical cell and a reservoir filled with a specific quality controlled electrolyte solution. It generates hypochlorus acid, a safe, nontoxic germicide. (800) 552-5512;  www.ultradent.com.

 
---
Through-the-Lens Loupes

Surgitel® Systems, Ann Arbor, Mich, offers ErgoVision® TTL loupes that are very light and  designed to provide users with increased declination angles and comfort through the patented frame design (Ergo Frames). They have patented double sets of nose pads also. (800) 959-0153;  www.surgitel.com.
---
Towelette Wipes

Certol, Commerce City, Colo, introduces the ProSpray™ wipes Soft Pack. The soft pack is designed for easy cabinet storage with a lid that allows for pinch-free access to towelette wipes. Each soft pack contains 72 lemon scented wipes. ProSpray wipes are designed to be both a cleaner and disinfectant in one. (800) THE-EDGE; www.certol.com.
---
Desensitizer and Cavity Liner

Centrix Inc, Shelton, Conn, offers D/SENSE® CRYSTAL, a one step, dual action desensitizer and cavity liner. It is designed to react with the smear layer to precipitate micro crystals of calcium oxalate and potassium nitrate. D/SENSE® CRYSTAL can be used under crowns, bridges, and other restorative materials or as a desensitizing treatment for cervical erosion. It is a patented solution of water, potassium binoxalate, and nitric acid. (203) 929-5582; www.centrixdental.com.

 
---
Piezo Tip

Parkell, Farmingdale, NY, introduces a new piezo tip with extended length and slim profile for subgingival ultrasonic debridement. The new tip is modeled after Parkell's magnetostrictive perio inserts and is curved like an explorer. The tip fits the Parkell TurboPIEZO scaler and EMS brand scalers. (800) 243-7446; www.parkell.com.

 
---
Nitrile Gloves

Microflex, Reno, Nev, announces its new nitrile gloves- FreeForm SE. The powder-free nitrile offer softness and comfort without sacrificing durability. This nitrile formulation, which Microflex holds the patent on, is designed to eliminate the tendency of nitrile gloves to constrict hand movements, causing increased fatigue over extended periods of time. (800) 876-6866; www.microflex.com.
---
In-Office Whitening

Ultradent Products Inc, Salt Lake City, introduces Opalescence Treswhite, prefilled adaptable, disposable whitening trays. Treswhite's new patent-pending technology is designed to deliver a custom-fitted tray without the need for impressions, models, or lab time. The thin membrane tray is preloaded with two gels-an activating gel and a barrier gel. The activator gel contains 9% hydrogen peroxide. The barrier gel acts as a protector for the tissues. Treswhite is available in mint and melon flavors. (800) 552-5512;  www.ultradent.com.
---
Bleaching System

AcquaMed™ Technologies Inc, Batavia, Ill, introduces the AcquaBrite™ Bleaching System. The bleaching kits contain three products designed to result in major shade changes without hypersensitivity. The first product is AcquaBrite™ and is available in either 11% or 20% formulations of carbamide peroxide in dual syringes. Second is AcquaDam™, a self-curing, silicone-based soft tissue mask. The third is AcqualSeal™ B, the patented dentin desensitizer. (888) 656-9620; www.aquamedtech.com.
---
Orthodontic Supply Kit

Sunstar Butler, Chicago, introduces a new line of four GUM® Ortho Kits. Two new kits for youth/teen patients come in blue or silver mesh bags and include a brochure, Super Tip® and Orthodontic Travel toothbrushes, a Go-Betweens® Interdental Cleaner, floss and floss threaders, Red-Cote® plaque disclosant tablets, ortho wax, toothbrush travel cap, and Rincinol P.R.N. An adult ortho kit is available as is a value-priced youth/teen kit. (800) 528-8537; www.jbutler.com.
---
Power Flosser

Waterpik Technologies, Fort Collins, Colo, introduces the Waterpik® power flosser. The flosser is ergonomically designed with a flexible nylon tip that is used interproximally and is safe for gingival tissue. The flosser includes 15 easy-to-replace tips, a battery, and comes in three colors. Waterpik's complete line of power flossers includes a battery-operated flosser with mint flavored whitening tips and a rechargeable flosser with whitening tips. (800) 525-2020; http://professional.waterpik.com.
---
Fiberoptic Light

Designs for Vision, Ronkonkoma, NY, introduces the Best Fiber Light (BFL). BFL is a fiberoptic light source in color with an amber filter that will not cure composites. The BFL is available in four colors and carries a lifetime warranty. Soft start bulb and fan are designed to provide extended bulb life. Via a switch, the white light changes to filtered light, blocking out light below 530 nm. The lightweight BFL optics can attach to telescopes and loupes. (800) 345-4009; www.designsforvision.com.

 
---
Ultrasonic Scalers

DENTSPLY Professional, York, Pa, offers a full range of Cavitron® Ultrasonic scalers in both 25K and 30K models along with air polishing units and combination scaling/air polishing units like the Cavitron JET™ with SPS™. A full line of Cavitron Inserts is also available including the new, softer gripped Bellisima™ Inserts in a range of water delivery solutions. (800) 989-8826; www.professional.dentsply.com.
---
Titanium Coated Instruments

G. Hartzell & Son, Concord, Calif, introduces Titanium Coated Composite Instruments. They have a titanium nitride coating that is designed to provide a hard, nonstick surface for composite placement and shaping. Any instrument can be ordered with the titanium nitride coating on it. (800) 950-2206; www.ghartzell.com.

 
---
Whitening Product

Oral-B, Boston, introduces Oral-B Rembrandt Whitening Strips. Designed for simple application, the strips require one 30 minute application per day with results occurring in 5 days. The strips are designed to be soft and flexible to ensure the active ingredient stays in contact with teeth and they are longer to cover more teeth. The strips come with a 7-day supply. (800) 44-ORALB;  www.oralb.com.
---
Malpractice Insurance

Marsh Affinity Group Services, Des Moines, Iowa, offers Dental Hygienists' Professional Liability Insurance Plan. The policy provides up to $2,000,000 per incident and up to $4,000,000 aggregate reimbursement for depositions and loss of earnings, and coverage in and out of any workplace, including volunteer work. (800) 503-9230; www.proliability.com.
---
Minocycline Microspheres

OraPharma Inc, Warminster, Pa, offers Arestin® 1 mg microspheres as an adjunctive therapy to scaling and root planing procedures for reducing pocket depth in patients with adult periodontitis. Arestin is designed to eradicate the most common pathogens associated with periodontal disease. The administration technique is designed for ease of use with clinicians able to treat as many as 30 sites in 10 minutes. Arestin maintains therapeutic drug concentrations for approximately 21 days. (866) ARESTIN;  www.arestin.com.
---
Fiberoptic Headlight

Orascoptic-SDS, Middleton, Wis, presents the Zeon Illuminator, a miniature high-intensity fiberoptic headlight. It weighs less than 0.2 oz and is designed to provide bright shadowless illumination, eliminating the need for overhead lighting. (800) 369-3698; www.orascoptic.com.
---
Soft Tissue Mask

AcquaMed Technologies Inc, Batavia, Ill, provides AcquaDam, a fast setting, self-curing, vinyl silicone mask formulated for isolating soft tissue adjacent to teeth undergoing in-office bleaching and other procedures where isolation is required. It is designed to have good flow characteristics allowing for precise placement, isolation, and sealing of soft tissues and interproximal areas. It is delivered via a cartridge system. AcquaDam has a working time of approximately 1 hour and 30 minutes. Setting time is 2 minutes intra-oral. (888) 656-9620; www.acquamedtech.com.

 
---
Sealant

Ultradent Products Inc, Salt Lake City, offers UltraSealXT Plus pit and fissure sealant, a light-cured, radiopaque, 58% filled resin. The product is designed to release fluoride after it is cured. UltraSealXT Plus uses a spiral brush to cause shear thinning of the filled, thixotropic sealant, which is designed to allow the viscosity of the sealant to drop as it is placed. (800) 552-5512; www.ultradent.com.

 
---
Oral Health Evaluation Tool

Beutlich® LP Pharmaceuticals provides pH paper, an oral health evaluation tool used to identify oral pH levels. An acidic oral environment-low pH-may lead to demineralization of the enamel and can be caused by poor oral health or eating habits. Beutlich's pH paper allows patients to check their pH at home on a routine basis. The paper works by moistening a strip of test paper with saliva and comparing to a color chart on the dispenser to reveal the level of acidity in the mouth. (800) 238-8542;  www.beutlich.com.

 
---
Hand Instruments

ADMT, Spokane, Wash, presents ADMT Dental Instruments, a line of ergonomically designed instruments. The color pink is now available in the Intervention product line. ADMT instruments come in a variety of colors and can be personalized. (888) 455-2368; www.admtechnology.com.
---
PostOperative Brushes

TePe Oral Health Care, Torrance, Calif, offers Special Care Brushes-PostOp. The brushes are designed to be extremely soft for sensitive oral tissue and are indicated for graphs, periodontal surgery, extractions, dry mouth, or for patients undergoing chemotherapy. They can be dipped in an antimicrobial solution to help with infection in sensitive or exposed areas. The large brush contains 12,000 bristles while the small one has 9,000. (888) 644-TePe; www.tepeusa.com.
---
Sensor Holder

TotalCare™, Orange, Calif, announces Kwik-Bite® Senso, a universal sensor holder for direct digital imaging of horizontal bitewings. Kwik-Bite Senso has a patented rubber covered clamping device designed to provide easy and fast positioning of the sensor with no slipping. The frictionless cogwheel segment is engineered for safe and easy individual adaptation. (800) 841-1428;  www.kerrtotalcare.com.
---
Hand Hygiene System

Crosstex International, Hauppauge, NY, provides Derma Care System. The hand hygiene system includes SaniSept Antimicrobial Soap, Sani-Clenz Antimicrobial Skin Cleanser, SaniTyze Waterless Moisturizing Antimicrobial Gel, SaniCare Barrier Cream, and AloeCare Plus 3 Skin Care Lotion. Derma Care is designed so that each product used builds on the benefits of others to maintain good hand hygiene and improve skin health. (631) 582-6777; www.crosstex.com.
---
Ultrasonic Scaler

Coltene Whaledent, Cuyahoga Falls, Ohio, provides BioSonic US100 Ultrasonic Scalers and inserts. The scaler is designed to recognize and operate any 25 kHz and 30 kHz inserts, regardless of manufacturer.  The power range is intended to easily accommodate subgingival cleaning as well as gross calculus removal. BioSonic also offers a full line of inserts from #10 universal to the ultra slim OptiMist™ with through-the-tip water delivery. The inserts are available in ergonomic grips and SuperSoft™ grips. (800) 221-3046;  www.coltenewhaledent.com.

 
---
Plaque Indicator

Beutilich® LP Pharmaceuticals, Waukegan, Ill, presents HurriView™ Plaque Indicating Swab Applicators (formerly DISCLOSE®). The presaturated swab applicator is dabbed along the teeth and gums. Then highlighted areas appear that indicate where additional brushing and flossing are needed. HurriView comes in unit-dose packaging and in dispenser boxes of 100 swabs or travel packs containing 6 swabs. (800) 238-8542; www.beutlich.com.
---
Loupes

SheerVision Inc, Rolling Hills, offers "XX" ultra-light optical loupe system. The loupes come in titanium frames and they weigh 1.5 oz. The flip-up technology is designed to offer a flexible angle of declination, wide field of view, and a large depth of field. (877) 678-4274; www.sheervision.com.

 
---
;;Cleaner/Disinfectant

Crosstex International, Hauppauge, NY, offers EcoTru Professional, a nano-emulsion, hospital-grade cleaner with PCMX. EcoTru is designed to be effective in 5 minutes on tuberculocidal, bacteriocidal, virocidal, and fungicidal organisms. It contains no alcohol, is noncorrosive, nonirritating, does not emit noxious fumes, does not require rinsing or protective clothing, and will not distort impressions. (631) 582-6777;www.crosstex.com.
---
Hypersensitivity Agent

AcquaMed™ Technologies Inc, Batavia, Ill, presents AcquaSeal G and AcquaSeal Benz formulas. AcquaSeal G is designed to eliminate postoperative sensitivity and inhibit bacterial growth with its patented formulation of HEMA, fluoride, and glutaraldhyde. It can be used in all restorative procedures and before temporization of vital teeth. AcquaSeal Benz uses benzalkonium chloride as the antimicrobial active ingredient. This formulation is ideal for postbleaching dentin hypersensitivity as it is designed to reduce the rebound shade of bleaching products. (888) 656-9620;  www.acquamedtech.com.
---
New Toothpaste Flavor

Procter and Gamble, Cincinnati, introduces a new flavor-refreshing vanilla mint-to its Crest Whitening Expressions toothpaste line. Crest Whitening Expressions toothpaste also comes in  fresh citrus breeze, cinnamon rush, and extreme herbal mint. (800) 285-3213;  www.crest.com.
---
Oral Moisturizer

Gebauer Co, Cleveland, provides Salivart® Oral Moisturizer, an over-the-counter spray that is designed to relieve xerostomia temporarily. Salivart is an aqueous solution containing a viscosity agent and an emulsifier. It comes in a 75g spray can and is nitrogen propelled. (800) 321-9348;  www.gebauerco.com.
---
Lightweight Handpiece

Preventech, Matthews, NC, introduces esamate, a new lightweight, low speed handpiece to complement esa (extended straight attachment) disposable prophy angles. esamate weighs 2 oz, runs at 5,000 rpm, comes with a 2-year warranty, and is lube-free. esa angles are designed to connect quickly and easily to the handpiece. (800) 474-8681; www.preventech.com.

 
---
Adjunct Therapy to Scaling and Root Planing

OMNII Oral Pharmaceuticals, West Palm Beach, Fla, presents PerioChip® (chlorhexidine gluconate) 2.5 mg, a locally-applied nonantibiotic indicated for adjunct therapy with scaling and root planing. This site specific therapy releases chlorhexidine gluconate directly into periodontal pockets for 7 to 10 days. PerioChip is used at room temperature and is designed for easy placement. (800) 445-3386; www.omniipharma.com.
---
Periodontal Probing and Charting System

Florida Probe Corp, Gainesville, Fla, introduces the new USB Florida Probe System. The system is designed to increase profits with one examiner and 10 minutes per patient. The version four software offers the ability to chart crowns, implants, and impacted teeth along with the capacity to email patient charts. (877) 357-7623; www.floridaprobe.com.
---
Topical Anesthesia

Cetylite Industries Inc, Pennsauken, NJ, provides Cetacaine Liquid, a rapid onset topical anesthetic designed to last up to 30 minutes. It is an alternative to injection for scaling and root planing or it can be used for topical anesthesia prior to injection. Its viscous solution allows cotton or instrument application to specific areas for localized result and is recommended for use before deep scaling, curettage, and mucous membrane surgery. (800) 257-7740; www.cetylite.com.
---
Optical Loupes

SheerVision Inc, Rolling Hills, Calif, introduces its new "XX" ultra-light optical loupe system. The new "XX" ultra-light loupe system weighs 1.5 oz. The loupe system is designed to allow optical ergonomic posture, decrease fatigue, reduce eye strain, and provide optical clarity. (877) 678-4274; www.sheervision.com.

 
---
Dental Care Products With Xylitol

Xlear Inc, Orem, Utah, introduces Spry, a line of dental care products containing xylitol-an all natural sweetener that is beneficial to oral health. Xylitol has been shown to reduce the risk of cavities and gum inflammation. The Spry line includes toothpaste, oral rinse, gum, and mints. (877) 332-1001; www.xlearinc.com.

 
---
Vacuum Line Cleaner

Biotrol, Louisville, Colo, announces that Vacusol™ Ultra now comes in two sizes. Vacusol Ultra is a dual-action vacuum line cleaner that dissolves and removes organic and inorganic debris in dental vacuum lines; contains quaternary ammonium, EDTA, and sodium meta silicate; and is very concentrated. It is available now in the new 3 quart bottle and the 1 quart bottle. (800) 822-8550; www.biotrol.com.

 
---
Loupes

Q Optics/Quality Aspirators, Duncanville, Tex, announces the new Q Optics 2.5x Mini Loupes. The Mini line comes in several frame options and are designed to offer a broad field of view with ultralightweight comfort. They offer the same visual acuity as the Q Optics telescopes. (800) 858-2121;  www.qualityaspirators.com.

 
---
Scaler

PDT Inc, Missoula, Mont, presents the Montana Jack scaler designed with contra angle sweeps and a slim blade radius to provide maximum posterior/interproximal access. It is designed to adapt to the facial area and for anterior interproximals. (800) 240-9895;  www.pdtdental.com.

 
---
Irrigator

OraTec Corp, Manassas, Va, provides the Via-jet Pro designed for both supragingival and subgingival irrigation. The Via-jet Pro can be used with most irrigating solutions and includes four color-coded tips. It also offers variable water pressure, fingertip handle control, a tip-proof reservoir, cord storage and wall mount, and optional subgingival tip. (800) 368-3529;  www.oratec.com.
---
Fluoride Varnish

Discus Dental, Culver City, Calif, presents Fluoridex Lasting Defense™ Varnish designed to eliminate sensitivity associated with gingival recession and cervical abrasions. A 5% neutral sodium fluoride formula applied in-office, the varnish releases fluoride for up to 30 days and has a high concentration of fluoride. Fluoridex Lasting Defense Varnish is available in packages of 16 individually wrapped, unit dose applications and it comes in bubble gum flavor. (800) 422-9448; www.discusdental.com.

 
---
Hypersensitivity Agent

OMNII Oral Pharmaceuticals™, West Palm Beach, Fla, presents SootheRx™, an at-home use prescription therapy indicated for both the rapid and continual relief of dentinal hypersensitivity. SootheRX uses NovaMin® (calcium sodium phosphosilicate), designed to induce the formation of new hydroxyapatite identical to the tooth mineral that is naturally replenished by saliva. SootheRx is used twice daily for 2 weeks in place of the patient's usual toothpaste. Following the initial treatment stage, a once per week use is required. (800) 445-3386;  www.omniipharma.com.

 
---
Seating System

SurgiTel® Systems, Ann Arbor, Mich, offers the ergonomically designed ErgoComfort Seating System. The stools are designed to provide support through mechanisms for height and tilt adjustments so users can adjust to their personal seating requirements. When set in free motion, the back and seat of the stool will follow the user's motion. The backrest and the stool itself can be adjusted for the most comfortable posture. The patented Relax and Hydro support arms swing side-to-side and forward and back. The Hydro arm also has a tension adjustable up and down motion. (800) 959-0153;  www.surgitel.com.
---
Topical Anesthetic

DENTSPLY PHARMACEUTICAL, York, Pa, introduces Oraqix®, a new needle-free topical anesthetic for use in adults who require localized anesthesia in periodontal pockets during scaling and root planing. Approved by the Food and Drug Administration, Oraqix is applied at room temperature using a blunt tip applicator to periodontal pockets as a liquid and transforms into a gel. A mixture of lidocaine and prilocaine, the anesthetic has a 30-second onset action time. On average, one cartridge or less of Oraqix is sufficient for one quadrant of dentition. (800) 225-2787;  www.oraqix.com.
---
Desensitizing Prophy Paste

Ortek Therapeutics, Roslyn Heights, NY, presents ProClude, a prophylaxis paste designed to provide immediate and long-lasting relief of dentinal sensitivity after a single application. ProClude contains SensiSat, a desensitizing complex that is designed to plug and seal open dentinal tubules. ProClude is applied by being burnished into exposed cervical dentin during routine polishing. It is available in medium grit and mint flavor. (888) 435-2600; www.proclude.com.

 
---
Mouth Mirror

Mydent International, Hauppauge, NY, has made several improvements to its DEFEND MirrorLite™, the illuminated mouth mirror. MirrorLite is now 33% lighter, which is designed to further ease back, wrist, hand, and eye strain. The bulb on the LED true color light is 20% brighter to increase visibility. It is autoclavable, has a larger #4 disposable mirror, and a stronger battery. (800) 275-0020;  www.defend.com.
---
Seating System

Orascoptic-SDS, Middleton, Wis, provides BodyGuard Ergonomic Seating Systems. The armrest system is designed to improve instrument stability and movement while reducing stress in shoulder and neck muscles. Adjustable back support, lumbar support, and seat tilt are all features engineered for user comfort. The BodyGuard is available in three heights: short, regular, and tall (ranging from 14 to 28 inches). (800) 369-3698;  www.orascoptic.com.

 
---
Disinfectant

Cetylite Industries Inc, Pennsauken, NJ, presents Cetylcide II concentrate, a one step, broad spectrum hospital disinfectant. It is virucidal, germicidal, and fungicidal with a citrus scent. Cetylcide II contains a biodegradable detergent and no alcohol, bleach, iodophor, phenol, or glutaraldehyde. Two ounces of Cetylicide II concentrate makes a gallon of solution. The bottle accurately measures the appropriate amount of concentrate. (800) 257-7740; www.cetylite.com.
---
Diamond File

G. Hartzell & Son, Concord, Calif, announces its  new diamond files #DF1 and #DF2. Designed for use in furcations, the files are coated on one side of the file surface to prevent tissue trauma from the back side of the file during use. The file tips are rigid in design and have rounded tips to additionally prevent trauma. The diamond files feature the new lightweight "A" handle. (925) 798-2206; www.ghartzellandson.com.
---
Ultra-Light Optical Loupes

SheerVision Inc, Rolling Hills, Calif, offers "XX" ultra-light optical loupe system. The new "XX" weighs 1.5 oz and is ergonomically designed for user comfort. A 30-day in-office trial is available. (877) 678-4274; www.sheervision.com.
---
Sugar Substitute

Xlear Inc, Orem, Utah, presents XyloSweet, a 100% xylitol sugar substitute. Xylitol is an all natural sweetener that is lower in calories than sugar and is also effective in the control of cavity-causing bacteria. XyloSweet dissolves, mixes, and behaves like sugar in many uses. (877) 332-1001; www.xlearinc.com.

 
---
Digital Camera System

Eastman Kodak Co, Rochester, NY, announces the KODAK DX6490 Dental Digital Camera System, which includes everything needed to capture and print high quality digital dental images. The system includes the EASYSHARE DX 6490 Zoom Digital Camera, the EASYSHARE Printer Dock 6000, a Dental Close-Up Lens II, a dental positioning grid on a 2.2 inch LCD screen, and EASYSHARE software. (800) 933-8031; www.kodak.com/go/dental.

 
---
Color-Coded Cassette System

PDT Inc, Missoula, Mont, provides the PDT-6 cassette, a compact two tier cassette that fits into a Statim 2000 sideways to allow more cassettes to be autoclaved at the same time. The PDT-6 cassette will hold up to 14 large diameter instruments. A clip is available to hold the air/water syringe tip without using instrument space. The cassette comes with a 5-year guarantee. (800) 240-9895;  www.pdtdental.com.

 
---
Hand Hygiene System

TotalCare, Orange, Calif, presents VioNexus™ No-Touch Hand Hygiene System, designed to reduce bacterial counts and increase compliance. The no-touch dispenser is engineered to prevent cross-contamination while using infrared light to activate the premeasured spray that improves coverage in difficult to reach areas. VioNexus is fortified with emollients to increase skin softness without lotions. (800) 841-1428; www.kerrtotalcare.com.

 
---
Remineralization Material

NovaMin Technology Inc, Alachua, Fla, introduces NovaMin®, a patented ingredient designed to lead to the formation of hydroxyapatite crystals. The material can be added to oral care products that are designed to promote remineralization, revitalization, and strengthening of the teeth. NovaMin is composed of calcium, phosphorous, sodium, and silica. (386) 418-1551;  www.usbiomat.com.

 
---
Desensitizer

Cetylite Industries Inc, Pennsauken, NJ, offers Zarosen, a desensitizer designed to deliver immediate relief from hypersensitivity using strontium chloride. One bottle of Zarosen contains nearly 100 applications. Zarosen can be applied before and after prophylaxis and is applied in a one-step, chairside procedure, requiring no light curing or mixing. It can be applied to wet or dry surfaces with cotton or brush applicator. (800) 257-7740; www.cetylite.com.
---
Antiseptic Hand Gel

Beutlich® LP Pharmaceuticals, Waukegan, Ill, introduces HurriSept® Antiseptic Hand Gel, a waterless, alcohol-based hand rub for health care personnel. HurriSept contains 70% ethyl alcohol for hand antisepsis with aloe vera gel for hand softness. It comes in a 16 fl oz pump bottle with a berry fresh scent. (800) 238-8542; www.beutlich.com.
---
Ultrasonic Generator

Satelec/SOPRO (Acteon Group), Mount Laurel, NJ, introduces Satelec® Suprasson® P-Max multiclinic piezo ultrasonic generator. The SP Newtron control module is designed to recognize tip frequency and automatically adapt the current in real time to the resistance encountered. The unit offers a multifunction footswitch that can control the main functions. The Suprasson Newtron scaling handpiece is fully autoclavable and can be easily dismantled. The Color Coding System provides a back-lit color display that instantly identifies the power range in use. (856) 222-9988; www.acteongroup.com.

 
---
Front-Lens-Mounted Loupes

SurgiTel® Systems, Ann Arbor, Mich, presents the ErgoVision® Front-Lens-Mounted (FLM) loupes. The loupes are fully customizable and are made with high grade glass optics and lightweight titanium frames. ErgoVision FLM loupes use a patented double hinge and vertical adjustment capability. Oakley frames are a new frame option for the ErgoVision FLM loupes. (800) 959-0153; www.surgitel.com.

 
---
Masks

Crosstex International, Hauppauge, NY, presents Crosstex Masks. The masks come in 15 different types, ranging from 97% of 1.0 micron particle filtration to 99% of 0.1 micron size particle filtration. They are latex-free, nonirritating, soft, do not fog, and come in nine colors. (631) 582-6777; www.crosstex.com.

 
---
Chewing Gum With Xylitol

Cadbury Adams USA LLC, Parsippany, NJ, introduces Trident® sugarless gum with more xylitol. Xylitol helps reduce the number of dental caries, reduces plaque formation, and reduces the amount of plaque acids formed. Xylitol is a naturally occurring sweetener with as much sweetener and bulk of sucrose but with 40% less calories and no aftertaste. Increased levels of xylitol are found in Trident Original, Spearmint, Cinnamon, Tropical Twist™, Cool Rush™, Crystal Frost™, and new Strawberry Fusion and Wintergreen Fusion beginning in 2005. (800) TRI-0013; www.tridentgum.com.

 
---
Prophy Paste

Premier Dental Products Co, Plymouth Meeting, Pa, offers Glitter Prophy Paste with an improved formulation designed to make application easier. Glitter is available in popular flavors and in all grits-from extra course to fine. (888) 773-6872; www.premusa.com.
---
Breath Care System

Discus Dental, Culver City, Calif, offers BreathRx® , a professionally dispensed breath care system. It is also available through Discus Dental's online store. The BreathRx System products contain cetylpiridinium chloride, an antibacterial, and Zytex®, a special complex of thymol, eucalyptus oil, and zinc. The Anti-Bacterial Mouth Rinse is alcohol-free and is designed to prevent plaque. (800) 422-9448; www.breathrx.com.
---
Hand Instruments

Miltex Inc, York, Pa, offers GripLite™ hygiene hand instruments. Ergonomically designed and lightweight, they feature a soft grip on a wider diameter, resin handle. They also have an anti-roll feature to keep them from rolling off the tray. The grips are color coded and allow for instrument personalization. GripLite instruments come with a lifetime guarantee. (866) 854-8300; www.miltex.com.
---
Sensitivity Agent

Phoenix Dental, Fenton, Mich, offers Super Seal®, a water-based, potassium oxalate desensitizer, liner, and re-wetting agent.  Super Seal is designed to form oxalate crystals in the peritubular dentine. Biologically compatible with soft tissue, it is designed to close enamel abrasions and abfractions.  With no need to refrigerate, Super Seal may be warmed to body temperature or slightly above before use for the patient with cold sensitivity.  It also requires no light curing, mixing, or rinsing. It can be used for general root sensitivity and on any exposed dentin. (877) 463-9905; www.phoenixdental.com.    

 
From Dimensions of Dental Hygiene. December 2004;2(12):12.
---