Industry Info
Sunstar Spotlight looks at the role of gender in facial pain.
Sunstar Spotlight Looks at the Role of Gender in Facial Pain
Chronic craniofacial-oral-dental pain is a significant health problem, and gender plays a role in how it is perceived. Gender colors the way pain is experienced, the success of treatment, and how the body meta – bolizes sedatives, analgesics, and nonsteroidal anti-inflammatory medications. This month's Sunstar Spotlight focuses on important issues central to the diagnosis, management, and understanding of chronic cranio – facial-oral-dental pain, and why men and women experience it differently. The piece is authored by Harold C. Slavkin, DDS, a professor of dentistry in the division of biomedical sciences at the Center for Craniofacial Molecular Biology, Herman Ostrow School of Dentistry, University of Southern California in Los Angeles, and a Dimensions of Dental Hygiene Editorial Advisory Board member.
New Study Reveals Prevalence of Tooth Wear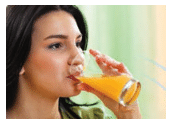 ESCARCEL, a recent pan-European study conducted with the support of Glaxo- SmithKline, found that nearly one in three individuals age 18 to age 35 experience tooth wear. Looking at tooth wear risk factors, the ESCARCEL study revealed that those participants with high acidic food intake— including fruit, juice, tea, and soda—experienced greater incidence of tooth wear.
Following the study, a group of oral health professionals convened to explore accessible approaches to screening, diagnosis, and management of tooth wear. The group cited the need for a universal index that identifies and records acid erosion and additional data on the prevalence of tooth wear as key issues to be resolved.
From Dimensions of Dental Hygiene. May 2014;12(5):18.