Arizona Tooth Fairy Receives Accolades
Jenny Zamora-Garcia, RDH, was recently honored with Flagstaff's "Citizen of the Year" Award for her work in dental public health.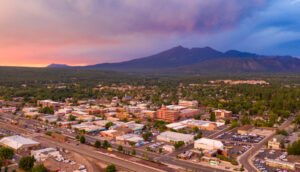 As a young teenager, Jenny Zomara-Garcia, RDH, dreamed of becoming a dentist with the hopes of helping people maintain healthy smiles. Deciding to give dental hygiene school a try first, she moved to Flagstaff to attend Northern Arizona University. Once there, she became passionate not only about dental hygiene but also her new husband; they have lived in Flagstaff ever since.1
After working in private practice for a few years, Zomara-Garcia moved into a position in public health. With a passion for helping her community, she has flourished in this arena. Zomara-Garcia has helped organize free dental care days, provided dental hygiene care on a dental mission trip to Honduras, and consistently volunteers at Flagstaff's low-cost dental clinic.1
But she is best known for her role as the tooth fairy. Dressing up in full tooth fairy regalia, Zamora-Garcia, visits schools in the Flagstaff, area educating kids on how to take care of their teeth. Her fun and inventive outfits have enabled her to keep children engaged in the discussion about the importance of oral health.1
Zamora-Garcia remains dedicated to supporting the smiles of her community. She received the female Citizen of the Year Award in December by past recipients.
Reference